Dermal Fillers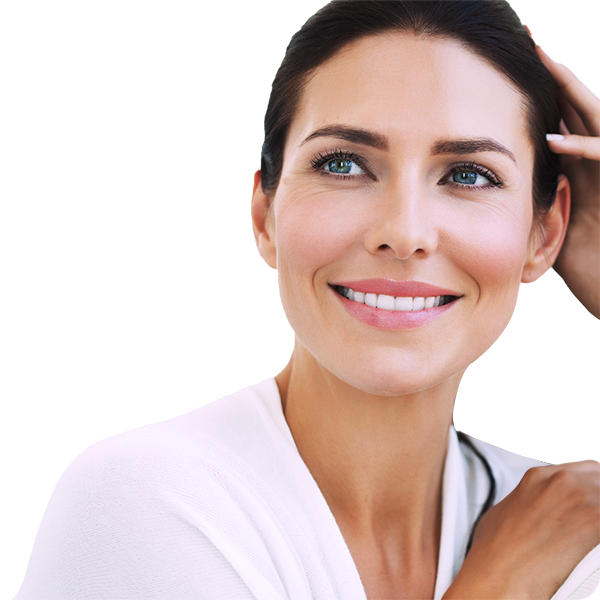 Dermal Fillers
About Dermal Fillers
Dermal fillers are a popular choice amongst people of all ages looking to achieve the perfect facial contouring in a safe and non-surgical way. By injecting natural substances to fill in regions with scanty volume, get rid of wrinkles and lines, or give a slight enhancement as per your choice, dermal fillers give your skin a plump and youthful look. Alongside the common face fillers, dermal fillers are also available for other parts of your body, such as your hands.
Dermal Fillers Procedure
To get you ready for your dermal filler procedure, you can expect some of the following steps:
Step 1: Consultation:

You can clear out any confusion that is bothering you before committing to the treatment. With the help of your aesthetician, you can build a facial structure that brings out your true potential.

Step 2: Facial Mapping:

Once you've decided on the areas you'd like to correct with facial fillers, markings are made on your skin to ensure that your injections are strategically administered to turn your vision into reality.

Step 3: Cleansing the Area:

Sanitary practice is essential for achieving the results you seek without worrying about any post-procedure infections. Before the dermal filler is injected, your skin is thoroughly cleaned using an antibacterial agent such as an alcohol swab.

Step 4: Application of Anesthetic Cream:

The pain that would occur as the needle penetrates deep into your dermis is dampened significantly by topically applying an anesthetic cream. You might experience slight discomfort, but the astounding results that follow will make you forget all about it!

Step 5: Injecting the Dermal Filler:

Your aesthetician skillfully injects the filler along the markings made on the skin. After each injection, the result will be assessed to check if more injections are required to reach the goal.

Step 6: Cleaning Up and Recovery:

Once the treatment is complete and you are satisfied, the markings are wiped off. It is perfectly normal to experience slight swelling or discomfort immediately after the procedure, but an icepack is usually enough to soothe your skin.

Step 7: Follow Up:

After 2 weeks to assess the result and do touch up if needed
The overall duration for the procedure is approximately 30 minutes to 2 hours, depending on how much of your skin is involved and the issues that are being dealt with.
Benefits of Facial Fillers
The injection used for facial fillers contains hyaluronic acid, a naturally occurring substance that rejuvenates the skin. Hyaluronic acid is nature's fountain of youth & has several benefits:
Deep hydration, giving your skin a radiant glow

Stimulates skin renewal to slow down the aging process

Useful for reducing the appearance of various types of blemishes & pigmentation

Has protective properties against the harmful effects of sun exposure
Why are Dermal Fillers Done?
As you age, your skin can no longer maintain its youthful glow. Wrinkles, fine lines, & other blemishes develop as collagen breaks down & the skin's elasticity is reduced. These are essential for your skin's overall appearance, & dermal fillers can help the skin's natural elements by boosting production. Face fillers & other dermal fillers are a rapid solution for several imperfections, including scars. You can easily enhance your beauty without overdoing it.
The amazing results of dermal fillers are not just for aging people but also for younger candidates looking to improve their features & keep up with the latest cosmetic trends.
Benefits of Dermal Fillers
If you're waiting for someone to convince you to get facial fillers, let us give you a few reasons:
 

Elevated self-esteem & confidence

Uses hyaluronic acid, a natural substance, instead of other synthetic chemicals

A simple, non-surgical procedure

Quick results

Fast healing with a very low risk of complications

A healthy, natural-looking glow

More prominent & striking physical features that add to your beauty
Who needs Dermal Fillers
Dermal fillers, especially facial fillers, are a "go-to" choice for both men & women seeking gorgeous, easy to maintain, & natural-looking cosmetic results.
You can benefit from this procedure if:
You're tired of the telltales of aging skin: wrinkles, fine lines, chin.

You're unhappy with your chin, jawline, nose or cheekbones, but have never found the courage to go for cosmetic surgery.

You would like to have fuller lips.

You have scars or naturally decreasing skin volume affecting the contour of your face.

When Should you Reconsider Getting Dermal Fillers?
You should reconsider your decision to get facial fillers or other fillers if:
You are pregnant or nursing your baby

You are aware of allergies to any ingredients of the dermal filler injections.
Risks of Dermal Fillers
One of the most attractive features of dermal fillers, especially facial fillers, is that it is a low-risk procedure with little to no notable complications. However, an inexperienced aesthetician or improper sanitization of skin & equipment can lead to significant discomfort & leave you disappointed with your experience. Some of the risks involved with untrained technicians include:
Bruising or bleeding at the injection site

Acne

Infection

Asymmetrical reconstruction

Dermal fillers that are obvious or palpable

Scarring

Itching or rashes
How to Prepare for Dermal Fillers
Before getting facial fillers or other dermal fillers, you should consult a dermal fillers expert & learn about the procedure & what follows.
For the best results & a smooth treatment, you should avoid:
Using any creams that contain retinoid or glycolic acid, vitamin E or other supplements at least two days before your procedure.

Blood-thinning medication such as aspirin or other drugs such as ibuprofen at least a week before getting dermal fillers.

Consuming alcohol for 24 hours before the procedure.

Waxing, threading, or other hair removal methods at the site you've chosen for dermal fillers two days before the treatment.
After Getting a Dermal Fillers
The healing process following facial fillers or other dermal fillers is simple, with an easy aftercare routine. A speedy recovery means you can flaunt your even skin & sculpted features without having to wait for months.
Here are a few things to help you take care of your dermal fillers:
Do not touch the area for 3-4 hours after the procedure.

Wash gently, if needed, with soap & water only.

Avoid using oil-based make-up for at least 24 hours.

Avoid consuming alcohol for at least 24 hours.

Avoid getting any waxing, facial treatments, or therapy for at least two weeks.

Avoid excessive sun exposure or tanning until any redness or swelling initially caused by the injection resolves.
Results of Dermal Fillers
Facial fillers take some time to settle into your skin & show their full effect. The smoothening of lines, wrinkles, & overall enhancement are best observed two weeks after the procedure, revealing a flawless contour & shine that elevates your looks & personality!
You can achieve:
A bump & blemish-free face

Raised cheekbones

Fuller lips

A chiseled jawline

Plump-looking hands

Flawless nose contouring, all without going under the knife
The effects of dermal fillers usually last for about 6-12 months. To continue enjoying the benefits of this procedure, consult your specialist for re-administering dermal fillers once you feel the need to.
Dermal Fillers in Dubai & Sharjah
Facial fillers are attracting increasing numbers of people, & Medcare knows! With the best facilities, advanced techniques, & the most reputable dermal filler experts in Dubai under one roof, enjoy a comfortable experience with great results. We are known for safe & professional practices.
Dermal Filler specialists in Dubai & Sharjah
Medcare houses the best specialists for dermal fillers in Dubai. With their expertise at your disposal, you can achieve your aesthetic goals.
Our specialists are well-known among people seeking cosmetic enhancements for their welcoming nature. We also have prestigious certifications to vouch for our skills & experience. Please consult us for expert advice & customize your treatment.