Aesthetic Gynaecology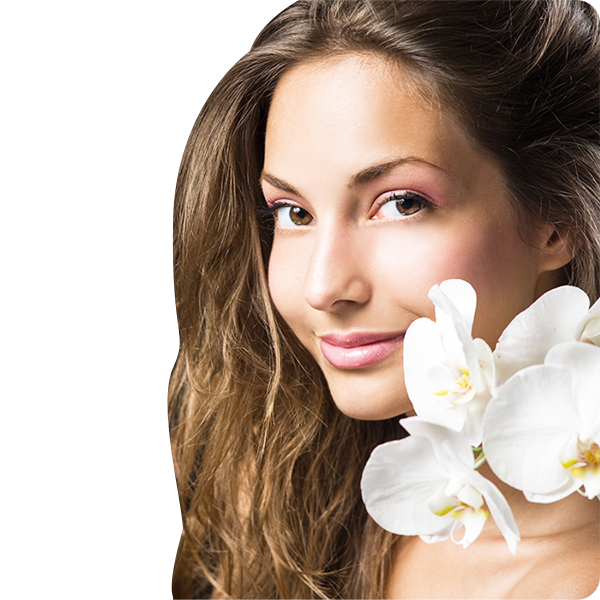 What is Aesthetic Gynaecology
Aesthetic gynaecology is a group of cosmetic procedures that allow women to improve the appearance of their intimate areas to feel younger and more confident. Aging, childbirth, and hormonal changes can often cause your vaginal region to change appearance, become darker, lose firmness and sensation. Aesthetic ynaecology procedures can help you reverse the effects of such changes and become comfortable with your body once again.
Types of Aesthetic Gynaecology
There are a number of aesthetic procedures that can help you improve the appearance of the intimate areas. Some of the most popular procedures are:
O shot & G shot: The O shot is an injection of platelet-rich plasma into the clitoris and vaginal area. The plasma is derived from the patient's own blood and is injected into the targeted region to stimulate the production of new cells and collagen. This treatment helps improve clitoral function, stimulation, and sexual desire. The G-shot filler is a similar treatment where injecting Hyaluronic acid into the G spot increases sensation. Local anesthesia and ice are used to reduce the pinch of the needle. Other than that, the patient does not experience much pain. It is recommended to repeat the O shot annually and the G shot once every three to four months
Vaginal Fillers:

Vaginal fillers are commonly used to make the private region look more appealing by plumping the outer parts of the vagina (labia majora). This rejuvenates the skin of the intimate region, making it look tighter

Vaginal Rejuvenation:

With aging and menopause, estrogen production reduces in women. This can lead to severe vaginal dryness, lack of lubrication, loosening of the skin, and pain, especially during intercourse. Childbirth can also lead to vaginal laxity. Laser vaginal rejuvenation can help tighten the vagina, increase lubrication, and enhance pleasure and sexual activity

Intimate Area Lightening: Laser treatments can be used to remove vaginal discoloration and dark spots to achieve a lighter skin tone in the region. Laser light is used to target melanin-producing cells to decrease production. As the melanin decreases, the skin becomes lighter and even more toned
Whitening & Peeling: The skin of the intimate area is different in texture and shade from the rest of your body. For women that want to lighten their vaginal skin, chemical peeling is one of the best treatment options. Mild whitening chemicals are used to give a bleaching effect to your intimate area to give it an even texture
Labial Fillers & Augmentation: Labial fillers are a non-invasive procedure where fillers or fat grafts are injected into the outer tissue to increase the aesthetic beauty of the intimate area. The treatment is technical and requires an expert to match the patient's expectations with what can be delivered
Labiaplasty:

This procedure is done to reduce the size of the skin around the vagina, commonly known as vaginal lips. The unwanted skin is cut and reshaped to the desired aesthetic wanted by the patient. However, it should be kept in mind that the final look may differ as per skin texture

Treatment for Vaginismus: Vaginismus is the involuntary tightening or restricting reaction of the body when an external object is inserted into the vagina, causing mild to moderate pain. Botox injections are one of the most common treatment methods used to treat vaginismus. It helps reduce involuntary contractions and pain so that a patient can enjoy a smoother sexual experience
Why are Aesthetic Gynaecology Procedures done?
The female body goes through many changes that can drastically alter the laxity, strength, stimulation, and appearance of the private areas. A woman experiences childbirth, hormonal changes, and aging that can cause the vagina to look and feel different. Many women suffer from discoloration, loosening of the skin, unwanted sagging of the labia majora, discomfort, pain, and a lack of sensation during intercourse. All of these factors can cause low self-esteem, leading to hesitance when it comes to intimacy with their partners. 
Aesthetic gynaecology procedures can give women the chance to combat these changes to their vaginal area to regain their self-confidence. 
Benefits of Aesthetic Gynaecology
Aesthetic gynaecology offers multiple benefits for women. Some of these include:
Elimination of vaginal discoloration

More even skin tone and texture in the vaginal region 

Plumping of the labia majora 

Improved clitoral function

Increased sensation and stimulation

The procedure can also help maintain the private region's health and firmness
Who needs Aesthetic Gynaecology procedures?
Aesthetic gynaecology procedures are undertaken by women who are not satisfied with their vaginal area. The dissatisfaction can be on account of pain and discomfort during intimacy, a loss of sensation, and low aesthetic appeal. Laser intimate rejuvenation procedures such as vaginal lightening, for example, can help reduce hyperpigmentation in the area, making it look more attractive.
With age, the skin's collagen production begins to decrease. This leads to the skin becoming looser and, eventually, sagging. Saggy skin in the vaginal region can make many women feel unattractive and self-conscious. Laser skin tightening, whitening procedures, fillers, and augmentation provide fast and efficient solutions that can be suited to most patients. Vaginismus treatment can help patients enjoy intimacy without fear of discomfort. 
Risks of Aesthetic Gynaecology procedures
Aesthetic gynaecology procedures require expertise and meticulous care to ensure pain-free treatment. Some risks associated with intimate area rejuvenation include the following:
As the vagina and surrounding tissues are delicate areas, they can be prone to infections and require extra care both before and after treatment

There is a risk of permanent loss of sensation and numbness if not performed by an expert

If not done well, there is a risk of chronic pain 

Some of the treatments can cause scarring of the tissue and superficial skin bumps

Aesthetic gynaecology procedures offer varying results as each shape is different and heals in its own way
Preparation for Aesthetic Gynaecology procedures
As a woman's vagina is a delicate and sensitive part of the body, it requires special care. Patients are advised to follow guidelines to prevent any complications. These include:
Moisturize the skin day and night for a whole week pre-procedure

Drink 6-to-8 glasses of water for a week prior to the procedure to ensure that you are well hydrated and that the vagina is bacteria-free

Calculate your menstruation cycle and book an appointment date accordingly

Make sure the area is hair-free through a careful shave

Avoid any sun or heat exposure before the procedure

Refrain from taking blood-thinning medications

Avoid any health supplements that contain vitamins or energy boosters

Avoid any food or drink that contains alcohol.
Aesthetic Gynaecology Aftercare
The following aftercare instructions can go a long way in helping you recover after an aesthetic gynaecology procedure. These guidelines will help you stay calm and speed up the healing process. 
Remember to wash the area with mild soap and only gently dab it dry

Mild spotting, redness, and irritation are expected, so don't be alarmed

Avoid intercourse for a week post-procedure

Avoid physical exertion and aggressive exercise for a week post-procedure

Stay away from pools, Jacuzzis, and tanning beds for at least a week

Be patient with the results. The true results of the intimate rejuvenation treatments will only show after the area has been fully healed
Results of Aesthetic Gynaecology
Rejuvenation of the intimate areas has shown positive results in a large majority of women. The lightning and tightening of the skin in the vaginal region enable women to feel confident in their own bodies. Aesthetic gynaecology fillers can help combat saggy skin and increase sensation in the area. 
The results of laser skin rejuvenation and other non-invasive intimate rejuvenation procedures are not immediate as the skin requires time to adjust post-treatment. Results tend to become visible within a few weeks and sometimes multiple sessions are needed to achieve a significant difference.
Aesthetic Gynaecology in Dubai
Intimate skin rejuvenation services are offered by a number of different clinics around Dubai, so why should you choose Medcare?
At Medcare, your safety is our primary concern. We do our best to ensure that you are always in good hands. As one of the leading women and maternity hospitals in the UAE at Medcare Women & Children Hospital, we understand women's health and wellbeing. Our team of talented experts delivers results while paying high regard to your safety.
Aesthetic Gynaecology Specialists in Dubai
A woman's vaginal region is one of the most sensitive parts of the body and should always be handled with great care. At Medcare, our specialists understand this and ensure that all intimate rejuvenation procedures are performed gently, with attention to detail. Our experts are amongst the best in Dubai and always take the required measures to make your experience as comfortable as possible. By performing every procedure with due precision, they guarantee that when you walk out of our doors, it is with satisfaction and newfound confidence.