Botox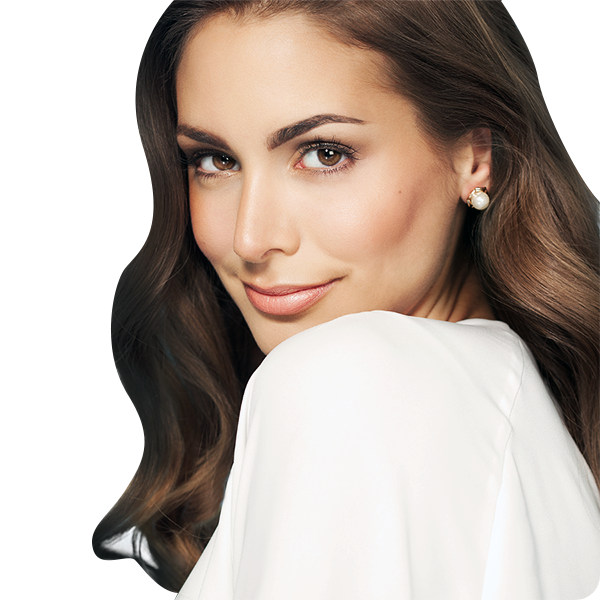 Botox
What is Botox?
Botox treatment involves injecting a botulinum toxin deep into your skin to relieve wrinkles, fine lines and other blemishes that may develop naturally as your skin ages. In addition to their cosmetic benefits, Botox injections may be used to provide relief to people with various neurological or muscular conditions.
Botox injections have been proven to be safe and are widely used as an anti-aging treatment to achieve smoother skin. With the help of a Botox treatment specialist, and careful analysis of what the procedure can do for you, you can take years off your face.
Botox Procedure
Consultation:

Talk to your specialist regarding the issues you want to address. Different types of injections are available, each containing a specific dosage but producing similar effects

Sanitizing the area:

Since

Botox treatment

involves injecting a substance into your skin using a needle, it is crucial to clean the area using an alcohol swab or another sanitizing agent. This is to prevent any complications due to infection

Numbing:

The procedure involves a little discomfort as the injection goes into your skin, but there is no need to worry! With the help of an anesthetic cream, the area being treated is numbed to ensure your experience is essentially painless

Administering the Botox Injection: A fine, sterile needle is used to inject the toxin. The botulin toxin used for the treatment is only present in a tiny amount that is just enough to affect the muscle tone where injected. This is responsible for achieving an even skin contour and reducing wrinkles. Usually, around 4-5

Botox injections

are used for each site, but this number may vary according to the size of the area. The procedure takes around 15 minutes

Applying Pressure:

Once the

Botox injection

has been administered, your specialist will apply pressure to the region to minimize bruising, if any, and prevent bleeding
Why is Botox Done?
Noticeable creases and wrinkles develop due to repeatedly using specific facial muscles when frowning and smiling over many years, as well as the overall decline in your skin's strength and flexibility with age. Botox treatment gives rapid results as the toxin decreases the conduction of impulses to the muscle where the Botox injection is used. The same process applies to treating excessive sweating, a condition called hyperhidrosis. This is done by reducing the impulses responsible for sweat secretion in the problem area. The use of Botox injections is not only limited to its anti-aging effects, but is also beneficial for a number of medical conditions, such as:
Eye twitching:

By relaxing muscles around your eyes, eye twitching can be easily relieved

Cervical dystonia:

This condition is often painful and causes your neck muscles to contract involuntarily, causing you to partially lose control of your head movements

Lazy eye:

A lack of coordination between muscles affecting your eye movement can cause your eye to look 'lazy.' Balancing out the error can correct this issue

Muscle contractures:

Muscle contractures are often an issue with conditions such as cerebral palsy. Due to excessive muscle contraction, your limbs may be pulled towards your body, making everyday tasks difficult and painful

Bladder incontinence:

Over-excited bladder muscles can cause you to use the bathroom more frequently than usual

Chronic migraine:

If you suffer from migraine more than 15 days a month,

Botox treatment

might help relieve the pain significantly
Benefits of Botox
Botox treatment has made a revolutionary impact particularly as an anti-aging treatment ever since it was introduced. Both men and women are getting Botox injections for a number of reasons, including:
Little to no downtime 

Fast results

Quick recovery 

Easy aftercare 

Non-surgical treatment

Youthful and smoother-looking skin

Useful for otherwise troublesome neurologic or muscular conditions, improving your standard of living
Who needs Botox?
Botox treatment has been extremely useful for a number of people, including:

People with significant wrinkling and fine lines seeking quick results

People looking for cosmetic enhancement without surgery

People with hyperhidrosis

People suffering from other medical conditions such as cerebral palsy, migraine, lazy eye, eye twitching, or frequent urination due to bladder issues

However, you should not get Botox injections if:

You are pregnant or breast-feeding your baby
You are allergic to a certain protein found in cow's milk

Risks & Complications of Botox
If you fail to follow the advice of your specialist, Botox treatment can lead to complications because it effects nerve signals. Improper Botox treatment can result in nerve or muscular dysfunction in affected regions.It is equally important to make sure you visit a reliable specialist for your Botox treatment. Other complications are usually mild & resolve with ease, & can include:
Pain or bruising 

Drooping eyelids

Drooling

Crooked eyebrows

Excessive tear secretion or dryness of the eyes
Others, caused by the rare spread of the toxin within the body, can result in significant discomfort, such as:

Trouble with talking, chewing or swallowing

Generalized muscle weakness

Trouble with breathing
How to Prepare for Botox Treatment
Before getting Botox treatment, it is important to have an in-depth discussion with your specialist regarding your expectations & the procedure itself. When providing your medical history, be sure to tell your specialist about:
Prior

Botox treatments

within the last 4 months

Use of any muscle relaxants or sleeping pills

Allergies & relevant medication
In addition to this, you might be advised to stop taking anti-coagulants to ensure minimal bleeding & bruising during the Botox treatment.
After Getting Botox
Rarely, individuals experience slight redness or swelling in the area where the Botox injections have been administered immediately after the procedure. However, the inflammation usually resolves within a few days.
Taking care of certain things can help prevent complications by allowing the toxin to do its job without it spreading elsewhere. Specialists recommend that you:
Avoid rubbing the area for at least 24 hours after the

Botox treatment

. This includes sleeping on the treated area

Avoid getting any facial treatment for at least 24 hours

Avoid using any makeup at the site of the

Botox injection

for as long as advised by your specialist

Do not resume taking any blood-thinning medication immediately after your procedure. It is recommended to wait at least 3-4 days to avoid bruising
Results of Botox
Don't worry if you don't see the results you were looking for right away! It takes 1-3 days for the difference to become visible & approximately 2 weeks for the
Botox treatment to give you a look fit for a magazine cover. Just follow the simple aftercare instructions to get the best results. With Botox treatment, say goodbye to:
Crow's feet 

Frown lines

Smile lines

Wrinkles

Sweaty palms or underarms

Lazy eye or twitching, & other conditions
The results of Botox treatment usually last for 3-6 months after the procedure. For consistent results, it's best to consult your specialist for follow-up sessions when you feel ready for your next Botox treatment!
Botox in Dubai & Sharjah
With increasing interest in easy & effective cosmetic solutions, Botox treatment has taken the world by storm. Medcare brings you the best. Botox services in Dubai & Sharjah. We provide a range of Botox treatment options. With our help, you can enhance your appearance using safe & customized options.
Botox specialists in Dubai & Sharjah
Our in-house Botox team has received rave reviews for its professionalism, skill & hospitable service. From pre-procedure consultation & inquiries to the Botox treatment & its aftercare, you will have an amazing experience with the best Botox specialists in Dubai & Sharjah.