Facelifting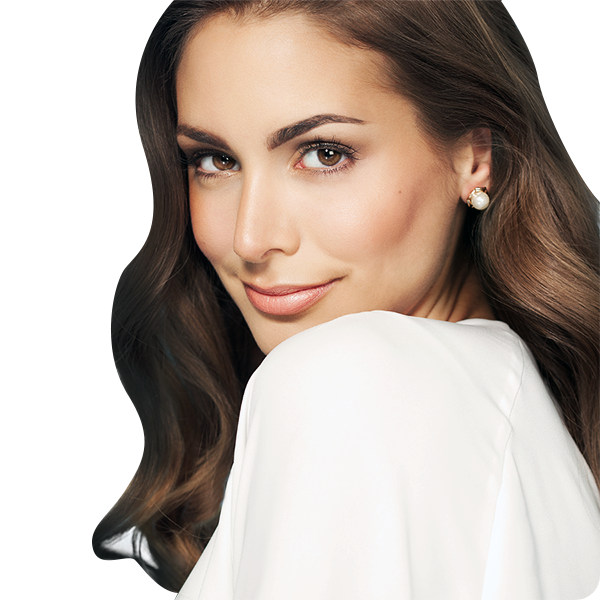 Facelifting Treatments
What is Facelifting Treatment?
Facelifting treatments are carried out to reduce fine lines, wrinkles, and saggy skin to combat the process of aging. The most commonly requested facelifting procedures are facelift and neck lift. If you are looking for a facelift without surgery, there are plenty of treatment options to choose from. These include:
Liquid Facelift
Facelift fillers use dermal fillers to uplift sagging skin. These fillers are injected into the targeted areas to tighten them and add volume to skin that has lost its suppleness.
Thread Lifting
As the name suggests, a medical-grade thread is inserted into your skin to "pull" and stretch the targeted area. Though thread lifting facelift is a semi-invasive procedure, the down time and recovery is much less than a facelift surgery. The procedure involves manipulating the inserted thread to reach the desired tightening of your skin. It is most suitable for patients who are in the 30-50 age bracket.
Fotona 4D
The Fotona 4D is a ground-breaking device used for non-invasive facelift procedures. It targets the deeper layers of the dermis to tighten skin, improve texture, reduce pores, lighten wrinkles, and plump the face for a younger look.
HIFU
High-Intensity Focused Ultrasound (HIFU), is a procedure that increases the production of collagen in your skin. The targeted area is exposed to ultrasound rays or energy to rejuvenate your skin in a non-invasive way. 
Facelifting Treatment Procedures
Facelifting treatments are not lengthy procedures and can have little-to-no downtime, depending on treatment protocols. It is a simple and very effective technique that includes the following processes:
Step 1:

The procedure starts with a doctor's consultation and a discussion about your medical history. A specialist will recommend a treatment plan and anesthesia that is best suited for you. You may be suggested local anesthesia or intravenous sedation

Step 2:

A specialist will take a detailed facial exam with photos from multiple angles. Depending on your desired goals, different facelift options will be explored. If you are looking for a facelift without surgery, your doctor may recommend a series of strategically targeted dermal fillers that will uplift the skin. Alternatively, an incision point is chosen from where the fat from under your skin is redistributed to the target areas. A facelift without surgery can lift and tighten the skin to give you a youthful feel and look

Step 3:

Depending on the kind of procedure performed, the injected site is cleaned. Some treatments may require stitches, while others only bandages

Step 4:

Your doctor may recommend some specific facelift aftercare tips while your skin heals
Why is a Facelifting Treatment Done?
Facelifting treatments are conducted to reduce the natural signs of aging. Skin loses its elasticity as fat deposits lessen in some parts of the face while becoming more in other areas. Exposure to harsh weather can also make the skin sag and loosen. Facelift benefits include some of the following: 
Targets saggy and droopy skin that has lost its elasticity due to aging

Combats fine lines and deep creases in the cheeks

Reduces skin jowl/double chin by tightening loose, saggy skin, and targeting the excess fat on the jawline 
Benefits of Facelifting Treatment
Facelifting treatment has many benefits as it is one of the most reliable procedures with long-lasting results. These include: 
It relieves skin from wrinkles caused by aging, smoking, and stress

It benefits you by reducing an unwanted double chin, sagging jawline, and a loss of elasticity around the neck area to make your neck and face look young and fresher

Facelifting procedures are not gendered-specific. Everyone can benefit from them

You can avail a mini facelift treatment that is not as invasive as surgery and has significantly reduced downtime 

Incisions for a facelift without surgery are invisible and heal completely, leaving your skin looking youthful and elastic
Who needs Facelifting Treatment?
Anyone who is in good health can be the perfect candidate for facelifting treatment. This procedure is not gendered-specific. Men feel the same way about their skin as women. If you feel that your face has lost its elasticity, is sagging, and has deep creases and jowls, a mini facelift and facelift fillers can do wonders to boost your looks and your confidence. Facelifting treatments can also reduce lines and combat the heavy signs of aging in one treatment to leave you feeling vitalized and younger.
Risks of Facelifting Treatment
Just like any other skin rejuvenating procedure, facelifting also has some risks. Although these risks are not severe, keeping them in consideration can prevent unwanted complications and speed up the healing process post-procedure. Some things to keep a lookout for include: 
You can experience residual effects of the anesthesia like nausea and drowsiness

Bleeding and facial muscle weakness

Infection

Constant pain due to slow or poor healing

Mild bruising

Swelling and redness of the treated area

The treatment may cause skin irritation and discoloration
Preparation for Facelifting Treatment
Before undergoing any face lift you need to keep a few things to keep in mind:
Even in the case of a mini facelift, it is advisable not to take any blood-thinning medications before the procedure. Consult your doctor and provide a detailed medical history so that you can be advised thoroughly 

Avoid taking any supplements or vitamins  

Prohibit smoking for at least a week before your treatment

Avoid extreme heat exposure before your treatment

Ensure that you have not had any other cosmetic facial treatments recently
Aftercare for Facelifting Treatment
Depending on the type of facelifting treatment there are a few things to keep in mind post-procedure. Being patient and taking care of your body by following instructions can help the desired results become visible faster.
Post-procedure, if there is any excess fluid, it might have to be taken out through syringes or tubes

Keep the bandages on as prescribed and be careful with them

After the bandages get removed, keep the area clean to avoid any chances of infection

Take a mild painkiller to combat any pain or swelling

Your doctor might even give you some pills to speed up the healing process

Follow up with your doctor as advised and be patient with your skin
Results of Facelifting Treatment
Facelifting treatments are remarkable face and skin rejuvenating procedures. A person who undergoes facelifting feels like a new chapter of their life has begun. You will feel fresher, younger, and better looking. For best results, it is essential to take care of your treated areas. Applying a good sunscreen product with no harmful ingredients can go a long way for your skin. Similarly, continued protection from the sun will reduce new wrinkles and stress lines. It also reduces any unwanted blemishes and pigmentation. While desired results may take time, you should be patient and wait for any bruising or swelling to come down. After your skin has fully healed, only then will you be able to see the true results of your facelifting treatment.
Facelifting Treatment in Dubai & Sharjah
Due to the strong sun in the UAE, you may feel that your skin is aging faster. Extreme temperatures and sweating can dehydrate your skin and make it prone to wrinkles. That's why skin rejuvenating facelifting treatments can go a long way in bringing back youthfulness and elasticity to your skin. However, any aesthetic procedure, especially on the face, requires specialists with expertise and experience. That is why the doctors at Medcare have trained tirelessly to ensure that we are amongst the best facelifting treatment specialists in Dubai. We deliver great care when performing sensitive procedures to ensure results. 
Facelifting specialists in Dubai
It is very important to make an educated decision when it comes to facelift treatments. Our team at Medcare is highly qualified and specially trained for anti-aging procedures like mini facelifts, facelift fillers, and facelifts without surgery. We have certified and skilled experts who are on the top of their fields. If you are looking for facelifting treatment in Dubai, you must visit Medcare for world-class treatment that ensures utmost care while delivering on your aesthetic goals.