Hyaluronic Acid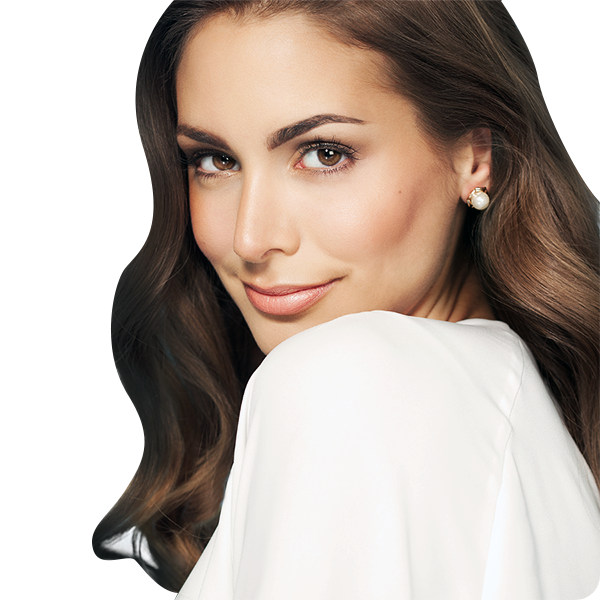 Hyaluronic Acid
About Hyaluronic Acid
Hyaluronic acid is a naturally occurring molecule that keeps the skin hydrated & plump. A hyaluronic acid treatment has become popular as a great way to fight signs of aging, facial lines, & furrows. The treatment hydrates skin by binding water molecules to collagen, making the skin fresher, more supple, & moisturized.
Due to our polluted atmosphere, unhealthy eating patterns, bad sleep schedules, & stress, our skin needs a little help staying in its best form. Hyaluronic acid treatment can assist your skin in remaining hydrated & fresh, helping you shine like a star. Apart from commonly being used for facial treatments, hyaluronic acid is also very beneficial for the rest of the body.
Hyaluronic Acid Procedure
Hyaluronic acid procedures are fairly easy & safe. You can expect the following:
Step 1:

A consultation is scheduled to discuss the target areas for the treatment. Any confusion regarding the procedure & its potential side effects are discussed

Step 2:

The client's face is washed & disinfected with an antiseptic solution. After that, a trained specialist administers topical anesthesia to the targeted area

Step 3:

A small thin needle is used to inject hyaluronic acid into the skin at small intervals

Step 4:

To prevent any irregularities & blood clots, the injected area is massaged to ensure that the hyaluronic acid rests in the most aesthetic position on the face

Step 5: Hyaluronic acid treatment usually takes more than one sitting to reach the desired anti-aging results. Your hyaluronic acid specialist will take an assessment of your targeted cosmetic goals & accordingly to recommend future sittings & consultations
Why is the Hyaluronic Acid Treatment Done?
As we age, the collagen in the skin loses its naturally occurring hyaluronic acid, resulting in a breakdown in the protective skin barrier. The resulting dehydration within the cells can lead to unwanted wrinkles & facial lines, which typically appear in the corner of the eyes as crow's feet, under the eyes as bags or fine lines, around the mouth as smile lines, & as forehead creases.
Another reason to get hyaluronic acid treatment is to combat the effects of extreme weather. In intensely warm countries like the UAE, the body loses electrolytes & water through excessive sweating. As our skin is the largest organ of the body, dehydration can cause more issues than just wrinkles. To protect your skin from premature aging, it is vital to have the optimum consistency of hyaluronic acid in your skin tissue. A hyaluronic acid treatment replaces these naturally occurring substances in the skin. It helps healthy agents in the skin bind with water molecules to give you plumper, rejuvenated, & fresher-looking skin that looks & feels younger.
Benefits
Anti-aging properties are not the only great thing about hyaluronic acid treatment. Hyaluronic acid has proven itself beneficial in many other ways, & not just for the face but also the whole body. As our skin covers the entirety of our body, its absorption rate is the greatest compared to any other organ. This fact makes hyaluronic treatment the most effective anti-aging technique. Some of the other benefits of hyaluronic acid include:
Skin hydration 

Better protection against environmental factors & pollutants

Tighter & more supple skin 

Fewer wrinkles & fine lines

Reduced skin blemishes & pigmentation
Who needs Hyaluronic Acid Treatment?
Hyaluronic acid treatment is suitable for both men & women hoping to look younger & fresher. Hyaluronic acid procedures are a perfect solution for anyone looking to experience healthier & more youthful skin, stem the early signs of aging, or maintain a fresher skin tone & complexion. However, diabetics, people with blood-clotting disorders, & pregnant & breastfeeding women are not eligible for this treatment. They have a higher risk of reactions due to their pre-existing conditions.
Risks of Hyaluronic Acid Treatment
While hyaluronic acid treatment is made as painless as possible through topical numbing creams, there are a few common side effects that need to be kept in mind. These include:
Redness

Soreness

Swelling of the area

Bruising or slight bleeding at the injection site

Temporary bumps
A few uncommon side-effects of hyaluronic acid treatment are allergic reactions to the hyaluronic acid, numbness, or infection at the injection site. Like any other cosmetic procedure, great caution is taken to reduce the risk of any complications.
How to Prepare for Hyaluronic Acid Treatment
We recommend the following precautions before the treatment to avoid any complications during or post-procedure:
Avoid blood-thinning medications such as aspirin & ibuprofen before the treatment

Avoid taking any kind of energy or vitamin supplements two to three days before treatment

Refrain from applying any topical day or night creams

Do not wax, tweeze, bleach, or use hair removal lotions on the area before treatment
Aftercare for Hyaluronic Acid Treatment
While most side effects from hyaluronic acid treatment subside within a few hours, special care is needed post-procedure to guarantee the best results. Some of the following tips will help you see the positive results of your treatment faster:
Refrain from massaging, itching, touching, or picking the injected area

Take a mild painkiller if you feel pain at the injection site

To reduce the swelling, apply an ice pack to the area

Stay away from heat, which means no sunbathing, hot baths, or hot waxing

After 6 to 10 hours of the treatment, you should massage any visible bumps to dissolve them into the skin
Results of Hyaluronic Acid Treatment
When you undergo hyaluronic acid treatment, you can expect a fresher-looking face & uplifted spirit. If you look good on the outside, you feel good on the inside as well. The true effects of the treatment might not be visible right away as the injection site requires some time for healing. It is encouraged to be patient through the healing process for a speedy recovery. After the targeted area has fully healed, you will start noticing a significant change in your skin texture. It will be tighter, younger-looking, fresher, hydrated, & toned.
Hyaluronic Acid Treatment in Dubai & Sharjah
Undoubtedly there are many clinics that offer hyaluronic acid treatment procedures. However, it is advisable that you choose a medical facility with specialists who are trained in delivering quality care & comfort. At Medcare, we employ highly trained professionals & use the latest technologies to ensure a premium level of patient care when delivering hyaluronic acid treatment in Dubai & Sharjah. As one of the best organizations for anti-aging treatments, we ensure that all our procedures are done safely, ethically, & with great care for your needs. Our equipment is kept sterilized, clean, & ready for our valuable clientele.
Hyaluronic Acid Treatment Specialist in Dubai & Sharjah
The highly qualified teams at Medcare are one of the reasons we are amongst the best-reputed hyaluronic acid treatment specialists in Dubai. Our expert consultants have years of experience under their belt which gives them the confidence to deliver delicate age-reversing procedures.
Contact us to book an appointment with one of our professional teams & get a detailed brief about your cosmetic needs.