Skin Booster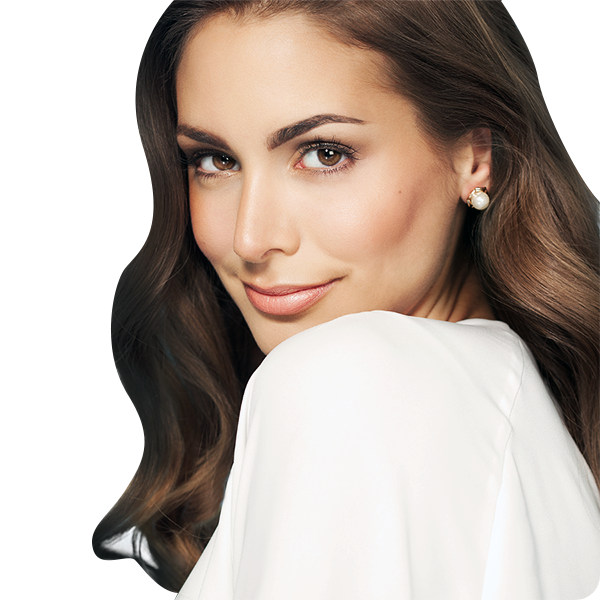 Skin Booster
About Skin Booster
A skin booster treatment is one of the easiest paths to beautiful, younger-looking skin. A mix of hyaluronic acid, vitamins, & minerals is injected into the dermis. Hyaluronic acid's magical properties are due to its ability to absorb water & push it into our skin cells. As the super-hydrated cells expand, they give your skin a plump, smooth, & youthful appearance.
Skin Booster Procedures
A skin booster procedure is straightforward & will take about 20-40 minutes, depending on the treatment area. A visit to a specialist usually runs along with the following pattern:
Step 1:

A full assessment is made & the doctor charts out a treatment plan

Step 2:

A topical numbing cream is applied to the skin to make the experience as comfortable as possible. Thereafter the skin is cleaned & disinfected

Step 3:

The skin booster mixture is applied through microinjections that can deliver the mixture evenly into the skin

Step 4:

The skin is cleaned & disinfected again after the treatment
After the skin booster procedure, your doctor will advise you on how to care for & protect your skin.
Why are Skin Boosters Used?
Skin boosters are some of the best skin rejuvenators on the market. Unlike dermal fillers, skin boosters use stabilized, 'non-cross-linked,' hyaluronic acid (HA). This means they contain compounds that bind together to create facial volume & lifting properties. The formulation containing antioxidants & vitamins is injected into the skin's surface, causing new collagen & elastin to be produced. The result is deeply hydrated, glowing, & plump skin. 
Benefits
The benefits of skin boosters are:
Regenerates collagen & elastin production & improves firmness

Deeply hydrates the skin

Improves skin quality & generates a healthful glow

Slows down the signs of aging

Results are subtle & natural

Safe for most adult skin types

It can be injected under the eyes without any risks

It is non-invasive & requires no downtime. You will be able to resume your normal activities as soon as you leave the clinic

Since hyaluronic acid is the main ingredient, there is almost no risk of an allergic reaction

It gives next-day results that continue to improve over several weeks

When administered properly, skin boosters have an extremely high success rate

Skin boosters work well in conjunction with many other anti-aging treatments, including dermal fillers & PRP injections

Results are long-lasting & can be seen for up to six months
Who needs Skin Booster?
Today, no one is entirely safe from environmental factors like solar radiation, air pollution, smoking, caffeine consumption, & stress. Our skin also begins to lose collagen, elastin, & hyaluronic acid in our mid-twenties. These stressors & the natural aging process can affect the appearance of your skin, making it look old & dull. Since skin boosters are safe for most adult skin types, almost everyone can benefit from the anti-aging effects of hyaluronic acid.
Skin boosters are excellent for dull, stressed, & aging skin in need of intense hydration

Younger skins will benefit from the preventative effects of the hyaluronic acid & enjoy a renewed freshness & glow

Older skins will experience the regenerative anti-aging effects, including reducing the appearance of fine lines & wrinkles & plumper, smoother skin

Skin boosters can also be used on acne-prone skin to heal breakouts, reduce redness, inflammation, & prevent further eruptions

This treatment is excellent for people looking to freshen their appearance for an upcoming event

It can be used safely on the face, décolletage, & hands
Are Skin Booster Treatments Painful?
Skin boosters are applied in micro-injections into the skin's surface & therefore require a topical numbing cream. The treatment is, therefore, not painful but might cause slight discomfort. There might be slight redness, bruising, or bleeding at the injection site that will go away naturally.
How to Prepare for a Skin Booster?
Skin boosters are completely safe with minimal risks. However, it is important to inform your doctor of the following:
If you are pregnant or breastfeeding

If you have a history of skin pigmentation disorders. Although skin boosters are designed to treat pigmentation problems, the procedure may cause changes in pigmentation & scarring for susceptible skin types

If you are using blood thinners such as aspirin or ibuprofen. These medications can cause increased bruising or bleeding at the injection site

If you take immunosuppressants
Care after Getting a Skin Booster
Skin boosters are extremely safe with minimal risk & downtime. You may experience slight bruising & swelling that will reduce naturally. To ensure the best results, you should avoid the following:
Touching your face for up to six hours

Intense heat such as sauna & steam

Taking blood thinners such as aspirin & ibuprofen, as these may increase bleeding & bruising at the injection site

 

Pressure that interferes with skin circulation, such as sleeping on your side

Skincare with strong, irritating ingredients such as AHA, retinol, & vitamin C

Facial treatments for up to two weeks

Excessive exercise that will cause sweating

Skin exposure
Listed below are a few additional steps to be mindful of after a skin booster treatment:
Gently apply a cool compress regularly for the first 24 hours to reduce swelling

Sleeping on your back for the first few nights to reduce pressure on the skin & allow maximum circulation
Results
Skin boosters are an instant confidence enhancer. The results are visible the day after the treatment & will continue to improve for three months. The skin will begin to look increasingly more youthful & radiant. There might be a slight bump at the injection site, which will disappear within 48 hours when the mixture is fully absorbed into the skin. You will notice a reduction in the appearance of fine lines, wrinkles, scarring, & pigmentation & improvement in the skin's plumpness, elasticity, tone, & texture. Results can last up to six months after the treatment. We recommend three treatments, four weeks apart & then every six months as maintenance.
Skin Boosters in Dubai & Sharjah
Medcare is the leading provider of anti-aging treatments such as skin boosters, conveniently located in Dubai & Sharjah. Medcare is a specialist in skin booster technology in Dubai & Sharjah. Our board-certified dermatologists carry out procedures with special expertise in anti-aging skin-boosting treatments. Your doctor will review your goals & expectations before the treatment to ensure optimal results. Our Medcare staff will ensure that you get the best support before, during, & after your procedure.