CoolSculpting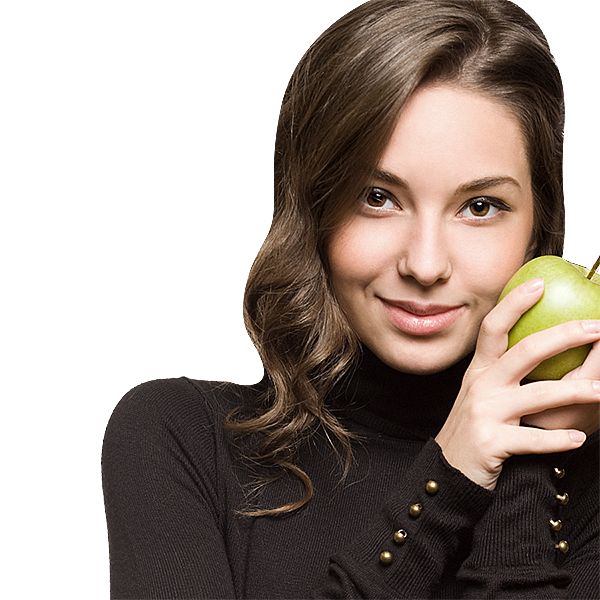 CoolSculpting
About CoolSculpting
CoolSculpting treatment is an FDA-approved fat freezing body contouring procedure that aims to get rid of stubborn fat cells in your body by freezing and eliminating them. This non-invasive method is called cryolipolysis. Since fat cells freeze at a higher temperature than your skin cells, the CoolSculpting device freezes the subcutaneous fat layer in your body to a temperature that kills the fat cells without harming your skin and other tissues. The frozen fat cells crystalize and then eventually start to thaw. Once they liquefy, they are eliminated through your lymphatic system.

During CoolSculpting targeted fat freezing cooling is applied to the areas of treatment to permanently eliminate up to 20-25% of fat cells. As the only FDA-cleared fat freezing device on the market, CoolSculpting is one of the most popular and effective fat reduction procedures on everyone's radar today.
CoolSculpting Procedure

This innovative fat-freezing procedure involves the use of freezing temperatures to break down fat cells. CoolSculpting is a simple, non-invasive treatment that takes around one to three hours to complete. Here's what you can expect:
Step 1:

A technician will first apply a gel pad and two applicators to the intended area of treatment. The applicator is what delivers targeted cooling to freeze fat cells

Step 2:

Next, a CoolSculpting expert will perform the procedure using a handheld device that is connected to the applicator. The device will move over your skin, administering the cooling and suction technology

Step 3:

The patient then sits with the applicators for at least 30 to 40 minutes, depending on the size of the area being treated

Step 4:

Following the treatment, it is common for the technician to massage the treated area that has undergone fat freezing. This helps break up the crystallized fat cells and any frozen deep tissue
Why is CoolSculpting Done?

Unlike other procedures such as liposuction, CoolSculpting is a unique state-of-the-art fat freezing and body contouring treatment that can penetrate the dermis and destroy the stubborn fat cells of your body without any kind of invasive surgery. CoolSculpting treatment is the perfect fat freezing and fat reduction procedure to tackle stubborn pockets of fat that don't seem to go away by means of diet and exercise. The fat freezing treatment gives you a lean and slimmer body at an affordable price. This is why this fat freezing procedure has taken the cosmetic world by storm.

Additionally, since this procedure is one of the only few cosmetic treatments approved by the FDA, you know it is not only effective but safe as well. Add to the fact that it can remove up to 25% of fat from your body after a single treatment, and it's no surprise why this procedure has gained so much popularity.
CoolSculpting is generally used to reduce fat in the following areas:
Upper and lower abdomen

Thighs

Flanks (love handles)

Arms

Chin

Buttocks
Benefits
As a non-invasive fat freezing treatment procedure with little to no downtime, CoolSculpting has a number of benefits over conventional surgical fat removal procedures. Here are some of the benefits of CoolSculpting:
Simple, painless procedure

FDA approved

Cheaper than surgery

No scarring

Minimal side effects or risks

No downtime
Who needs CoolSculpting?

CoolSculpting is an excellent fat freezing treatment option for those who are looking to permanently reduce the fat content of their body without having to undergo invasive surgical procedures like liposuction. If you've tried to lose weight but haven't been able to get rid of fat bulges, then this fat freezing treatment is exactly what you need. It is the ideal solution for people within 15 to 20 pounds of their preferred weight. However, since CoolSculpting can only destroy pre-existing fat cells and cannot prevent the formation of new ones, it is imperative that this procedure only be undergone by people who are committed to maintaining their weight and body shape through regular exercise and dieting.

While CoolSculpting is an excellent fat freezing treatment option for many people, it may not be the right option for you if you experience severe sensitivity to cold or suffer from:
Cryoglobulinemia

Cold agglutinin disease

Paroxysmal cold hemoglobinuria

Raynaud's disease
Risks
CoolSculpting is a completely safe & pain-free fat freezing procedure. It does not require any cuts, anesthesia, or medication. This means that the risk of any possible complications or side effects is significantly lower than any conventional surgical procedure. Additionally, CoolSculpting treatment requires absolutely no recovery time, so you can go directly to work or home right after your appointment.

However, no procedure is free from any possible complications. Some possible side effects of a fat freezing procedure include
A possible tugging feeling at the target area while the healthcare provider applies the fat freezing CoolSculpting device

Redness, swelling, bruising or increased sensitivity in the treatment area after the fat freezing procedure

Localized pain or a stinging feeling at the treatment area for up to two weeks after the fat freezing treatment that tends to go away on its own
Although extremely rare, CoolSculpting can also cause a visible enlargement in the treated area that develops around two to five months after the treatment. It is uncertain what may cause this increase in the volume of fat cells but is seen in less than 1% of the people who are treated. Patients then require surgical intervention to remove this extra bulge of fat.
How to Prepare for CoolSculpting

CoolSculpting fat freezing treatment doesn't require a lot of preparation. However, it is imperative that you are healthy & fit before you undergo this procedure & that your weight is close to your ideal body weight. Moreover, to avoid the risk of bruising, it is best that you avoid any type of anti-inflammatory medication such as Ibuprofen or aspirin at least two to three days before the fat freezing procedure.
After Getting a CoolSculpting Treatment

There's little to no recovery time associated with a CoolSculpting fat freezing treatment, & you can resume your daily activities immediately after your treatment. You may experience minor redness or swelling on the treatment area that usually subsides a few weeks after the procedure. It is also important to remember that destroying the existing fat cells in your body won't keep new ones from forming. To maintain & preserve your fat freezing results, it is crucial that you continue to lead a healthy lifestyle. People who do not exercise or eat unhealthy after the fat freezing procedure soon see their fat return.
Results
People have reported drastic changes in their body shape just after two fat freezing treatment sessions. CoolSculpting is a highly effective procedure that has been shown to remove up to 20-25% of fat in just a few CoolSculpting sessions. However, you will notice the best fat freezing results up to two to five weeks after the procedure while the fat-flushing process continues till six months after the initial treatment. The best part is that these results are expected to last indefinitely. Once the fat cells are killed, they do not come back. Hence, as long as you maintain a healthy diet & exercise regularly, these results from a fat freezing CoolSculpting treatment will last up to years after the procedure.
CoolSculpting in Dubai & Sharjah

If you're considering getting a CoolSculpting fat freezing treatment in Dubai or Sharjah, then contact Medcare today. Our healthcare professional will sit down with you to discuss your goals & ensure the best care for our patients at every step of the process.
CoolSculpting Specialists in Dubai & Sharjah

With drastically visible fat freezing results, CoolSculpting has excellent potential as a fat freezing & fat reduction treatment, but the healthcare specialist you choose goes a long way toward delivering results. To get the best care, choose Medcare's experienced & trained professionals. We have a strong track record when it comes to patient satisfaction. Our experts are committed to helping you achieve your fat freezing body goals at a reasonable cost.