Skin Tightening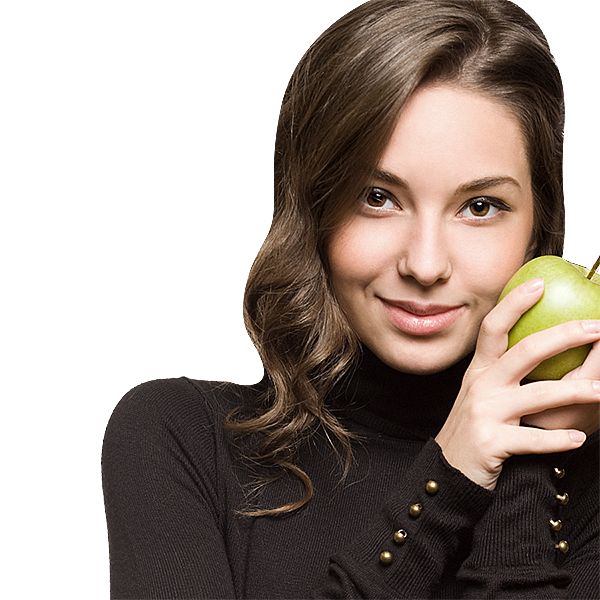 Skin Tightening
What is a Skin Tightening Procedure?
A skin tightening procedure is a minimally invasive cosmetic treatment in which targeted energy is directed towards a patient's skin in order to heat its deeper layers.

As we age, the subcutaneous fat beneath our skin disintegrates & the production of collagen & elastin in our body also slows down. Collagen & elastin are essential proteins that provide our skin with elasticity & structure. With a decrease in collagen & elastin over time, our skin loses its elasticity & the contours of our face & body become less defined. By heating the collagen in the subcutaneous layer of one's skin, skin tightening treatment triggers the production of elastin & collagen, causing the skin to contract or in other words, tighten.
Skin Tightening Procedure

Skin tightening is a simple & quick procedure that will have you in & out of the doctor's office within 60 minutes or less. The procedure is non-invasive & requires no cuts or incisions & has little to no downtime.
For all types of skin tightening treatments, the procedure is the same.
Step 1:

You will first be given protective eyewear to guard your eyes against the energy source used in the procedure

Step 2:

Then, your healthcare professional will use a small handheld device to direct the energy source towards the targeted areas of your skin. You may feel a brief discomfort which shows that the skin tightening treatment is doing its job

Step 3:

Your healthcare professional will continue to move the device over your skin, controlling the amount of energy delivered depending upon the area of treatment. The treatment will stop once the effective collagen remodelling temperature is reached
Based on the type of energy that is targeted, there are two types of skin tightening treatments that you can choose to reshape your body or enhance existing contours. These include:
HIFU Technology:

Ultherapy involves the use of focused ultrasound energy to penetrate through the skin's surface & stimulate the production of collagen, resulting in tighter & firmer skin

Laser Therapy: Like Fotona 4D facelift. 4 steps laser therapy from outer skin & mucosa. Most advanced, non-invasive face lifting. This form of skin tightening depends upon an infrared light source. It uses a laser to heat the collagen underneath your skin, tightening your skin & reducing the appearance of wrinkles & fine lines
Why is Skin Tightening Done?

Skin tightening treatments have become the preferred choice for so many patients looking to instantly lift & tighten their skin without undergoing invasive procedures. Skin tightening treatments work to define your facial features by boosting collagen & elastin production. The procedure strengthens your skin & helps you achieve a more contoured body shape. Skin tightening procedures also stimulate the production of new collagen that can reduce the appearance of signs of aging, fine lines, & wrinkles. With minimal discomfort & absolutely no downtime, skin tightening treatments can do wonders for your body after only two to six months following the initial session. Add onto the fact that this treatment can give you natural results & reduce stretch marks significantly, & it's no wonder why the word of this new treatment procedure is on everyone's lips these days.
Benefits of Skin Tightening Procedures
If you're thinking of getting a skin tightening treatment, you're making one of the best decisions you can for your skin. Listed below are some of the advantages of skin tightening:
Improved skin elasticity & quality

Reduced appearance of fine lines & wrinkles

Safe, with no recovery time

Non-invasive

No scars following treatment

Smoothens skin & improves texture

Minimal discomfort
Who needs Skin Tightening?

If you have loose or saggy skin & are looking for a non-invasive & safe procedure that can give you a smoother, firmer, & more youthful complexion, then a skin tightening treatment is exactly what you need. An ideal candidate for a skin tightening treatment is someone aged between 25 to 60 years old, suffering from mild to moderate skin laxity, wrinkles, fine lines, open pores, & sagging brows & the best part is that this procedure is perfect for all types of skin tones & textures & can be done anywhere on the body. Common areas of treatment include:
Abdomen

Neck

Chin

Face

Jawline
Although this procedure is suitable for almost everyone, it is still not advisable for patients who are pregnant, breastfeeding, or have pre-existing medical conditions & are taking certain medications. Additionally, if you're someone who is suffering from severe skin sagging due to pregnancy or a drastic weight loss, then skin tightening might not be the suitable treatment route for you. A doctor can best advise you whether a skin tightening treatment is the right option for you. At Medcare, we have a large panel of highly trained experts who will sit down with you & discuss your expectations from this treatment & use that to lay out all your options.
Skin Tightening Risks & Side Effects
While there are minimal risks associated with skin tightening, it can lead to redness, swelling, or bruising at the treatment site that typically subsides a few hours after the treatment. Patients also feel a tingling sensation during the procedure. However, if not performed correctly, there are more serious side effects of this procedure that can damage your skin, such as permanent scarring, skin indentations, & burns. This is why it is imperative that you only place your trust in the hands of qualified professionals when it comes to a skin tightening treatment.
How to Prepare for Skin Tightening

There's not much that you have to do in order to prepare for a skin tightening treatment. Just make sure to wear sunscreen daily in the weeks leading up to the procedure & avoid any chemical treatments at least a month prior to the treatment. You should also avoid taking Accutane at least six months before your session. & most importantly, do not wear any makeup or skincare products to your treatment session.
After Getting Skin Tightening

Since no incisions or cuts are made during the procedure, you will not need to plan out any recovery time at all. You can return to your normal everyday activities immediately after getting your treatment. Some patients may notice redness or swelling at the site of treatment that subsides a few hours post-procedure. Additionally, your skin may be extra sensitive following the treatment, which is why you should avoid sun exposure as much as possible for a few weeks after your skin tightening.
Results of Skin Tightening Treatment
Patients notice their skin tightening immediately after just one procedure. However, you may need to undergo several treatments before you achieve your desired results. Following your treatment, over the course of time, collagen & elastin will continue to be produced in your body, which is why it may take around 3-6 months before optimal results are achieved. After a few months, you will notice a dramatically rejuvenated appearance in your skin. With no pain or discomfort, you'll receive the perfect body contour, & your skin will be tighter, wrinkle-free, & smoother.
Skin Tightening in Dubai & Sharjah

Medcare is one of the leading providers of skin tightening procedures in Dubai & Sharjah, so if you are thinking of getting a skin tightening treatment, we can assure you of an excellent standard of care. From the initial consultation to aftercare, we're here to support you at every step of the way in your journey towards better skin. Book an appointment with us today.
Skin Tightening Specialists in Dubai & Sharjah

If not performed accurately, the side effects of a skin tightening treatment can be devastating. This is why it is so important that you entrust only the best people in the business. With some of the leading cosmetic treatment specialists in Dubai & Sharjah, at Medcare, we believe in providing our patients with the best safety & care possible in a compassionate environment with state-of-the-art facilities. To book a consultation with our experts, get in touch with us today & our patient-care staff will be more than happy to assist you.