Facial Contouring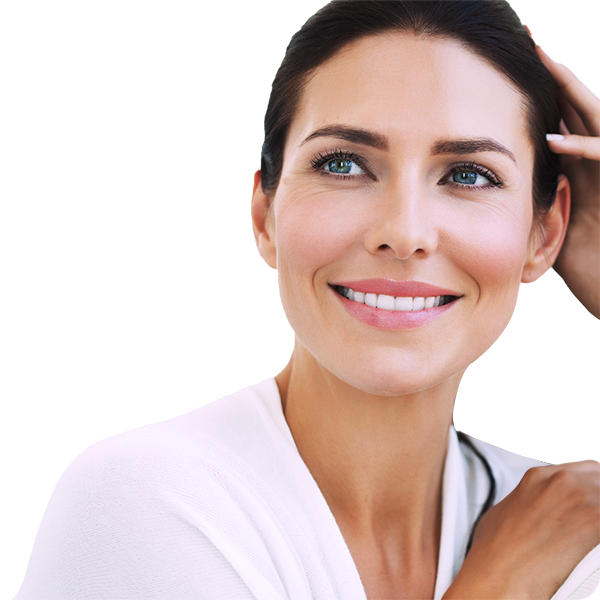 What is Facial Contouring?
Facial contouring, sometimes also called facial sculpting, is a cosmetic procedure that enhances the shape & appearance of the face. Facial contouring includes surgical & non-surgical procedures wherein the skin is either tightened or areas of the face sculpted to achieve a more symmetrical & aesthetically appealing appearance.
Types of Facial Contouring Procedures (Devices)
Common facial contouring procedures include the following:
HIFU Treatment: High-Intensity Facial Ultrasound is a non-surgical procedure that makes use of ultrasound energy to produce more collagen & elastin within the skin, thereby tightening it. It is a comparatively newer cosmetic procedure but is considered by many as a non-surgical & pain-free replacement for facelifts. HIFU treatments result in greatly reduced fine lines & wrinkles as well as overall improvement in facial appearance
Skin Tightening: Non-surgical skin tightening is achieved by using laser light to heat the inner layers of the skin, which contain collagen fibers. The heat from the laser causes these collagen fibers to shorten or contract, thereby tightening the skin
CoolSculpting:

This non-surgical facial contouring technique aims to reduce fat deposition under the skin. This is achieved by freezing fat deposits & fat-producing cells under the skin until they are removed entirely. The overall reduction in fat deposition results in enhanced facial features

Lipodissolve:

Lipodissolve is a facial contouring procedure that includes injecting medication into the skin to dissolve fat deposits. The medications that are most commonly used in this treatment are phosphatidylcholine & deoxycholate

Thermalift:

Thermalift makes use of a portable device to deliver closely monitored doses of radio waves to the skin. This achieves improved collagen production within the skin. Collagen works to tighten the skin & prevent it from sagging. Before the procedure begins, the doctor may apply an anesthetic cream to the area. It is also common for a cooling spray to be used to soothe the skin during the procedure

Velashape:

This is another popular non-surgical skin tightening procedure. During the procedure, the target area is prepared before using the Velashape device to deliver infrared & radio waves to the skin. The infrared waves work to remove subcutaneous fat deposits by destroying fat-producing cells.
Facial Contouring by Injection using Fillers
Antiaging fillers can do wonders for your skin. With age, skin loses elastin & becomes saggy & thinner. Strategically delivered facial fillers can help you regain some of the lost elasticity on your face to give a better contoured & plumper look.
Hyaluronic Acid Dermal Fillers: Hyaluronic acid is a naturally occurring hydrating element in our skin. With age, the presence of HA decreases, resulting in unwanted wrinkles & sagging. HA derma fillers can help your skin regain lost hydration, freshness, & fullness. Injecting naturally occurring hyaluronic acid into the skin reduces fine lines & wrinkles & increases the volume of your face & lips
CaHa biostimulant Fillers:

Unlike HA fillers, CaHa biostimulant fillers stimulate & replace lost collagen in your skin. Due to natural aging processes, skin loses collagen & elasticity & begins to droop. CaHa biostimulant fillers can reduce moderate to severe facial wrinkles & folds in your cheeks & on the neck area. After the injections, your skin looks more youthful, plumper, fresher, & beautiful
Why is Facial Contouring Done?
Facial contouring allows slight changes to one's facial structure & features, resulting in an enhanced facial appearance. The procedures involved in facial contouring can help alter the shape of the nose, jaw, chin, cheeks, & ears. Skin tightening procedures, in particular, are helpful for antiaging & preserving the youthfulness of one's skin. Facial contouring & enhancing, for many people, serves to boost their self-esteem & confidence by allowing them to achieve their desired appearance.
What are the Benefits of Non-surgical Skin Tightening?
The benefits of non-surgical skin tightening include the following:
Prevents the skin from sagging or drooping

Reduces signs of aging such as fine lines & wrinkles

Enhances the shape of the face & its structure

Reduces excessive facial fat

Helps remove double chin

The procedures, being non-invasive or minimally invasive, carry considerably fewer risks than surgical skin tightening
Who needs Facial Contouring?
With age, the skin tends to lose its elasticity & becomes loose & droopy. This is especially visible in areas of the face such as the eyelids, cheeks, neck, & chin. Facial contouring techniques can help greatly reduce the sagging of the skin to give it a more youthful appearance. As the skin is tightened, the facial features such as the eyes, nose, & chin become more prominent, giving the face a more appealing appearance. Some individuals who may have a double chin can also greatly benefit from facial contouring. It has proven to be successful in making the chin more chiseled by removing excess fat.
Results of Facial Contouring
It is important to note that the results of non-surgical skin tightening are not immediate as the skin requires time to produce enough collagen to improve itself. Certain skin-tightening procedures such as Thermalift & Velashape have no recovery period & show positive results a few months post-procedure. The positive effects of non-surgical skin tightening can last for a long time, sometimes up to a year, if good skincare is practiced.
Facial Contouring in Dubai & Sharjah
Non-surgical facial contouring, despite being a non-invasive or minimally invasive procedure, still has certain risks. Although the risks are minimal, it is crucial to avoid them entirely if you can. For this reason, patients should be cautious when choosing where to receive these treatments. Medcare offers a team of talented & skilled professionals who have the knowledge & expertise to provide a pleasant & satisfying experience for their clients without any risk-related anxiety.