Hifu Treatment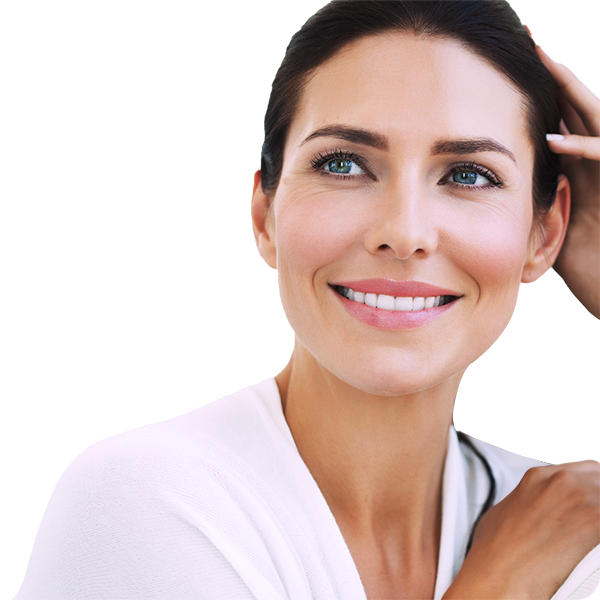 Hifu Treatment
What is a HIFU Treatment?
High-Intensity Facial Ultrasound (HIFU) Treatment is a non-invasive, non-surgical procedure that utilizes ultrasound energy to boost collagen & elastin production within the skin, thereby tightening it. This gives the face more structure by enhancing facial features, making them look more appealing, & smoothing signs of aging such as fine lines & wrinkles. For this reason, HIFU treatment is commonly also called 'HIFU facial' or 'HIFU facelift'. HIFU treatment is a common facial contouring & tightening method that is quite popular in Dubai.
How is a HIFU Treatment Performed?

HIFU treatment is a very simple procedure that follows the following steps:
Step 1:

Our aesthetician begins by cleaning the area of skin that is being treated

Step 2:

After that, a gel is applied to the target region, enabling the ultrasound waves to penetrate the skin but preventing them from damaging surrounding tissue

Step 3:

Then a portable device is used to deliver ultrasound energy in small intervals to the target region. The ultrasound energy stimulates the inner layers of the skin to produce collagen & elastin, which makes the skin tighter, smoother, & suppler
Each HIFU session can take anywhere between half an hour & an hour, depending on the extent of the sagging of the skin. Most patients experience minimal discomfort in the form of a slight prickling or stinging sensation when the ultrasound energy is transferred to the skin. Our aestheticians will always ensure that the entire procedure is comfortable for them. If you experience any level of discomfort you cannot tolerate, you can always request a pain reliever.
Why is HIFU Treatment Done?
With age, the skin tends to lose its elasticity, leading to the formation of fine lines & wrinkles & eventually, the skin begins to sag & droop. These signs of aging are particularly noticeable in the region around the eyes, on the eyelids, cheeks, & neck. HIFU treatment is a non-surgical facelift that works to improve the appearance of the skin by making it tighter. In this way, HIFU treatment allows you to reverse common signs of aging, giving your skin a more youthful appearance.
Another common reason why HIFU treatment is so prevalent in Dubai is that it can help get rid of a double chin. By targeting the skin around the chin, a HIFU facial stimulates it to increase collagen & elastin production. These proteins work to pull the skin upwards, making the chin look more symmetrical & chiseled.
What are the Benefits of a HIFU Facial?
A HIFU treatment has many benefits in terms of improving overall facial appearance. Some of these include:
A reduction in fine lines & wrinkles

Tightening of droopy eyelids

Elimination of a double chin

Tightening of saggy cheeks

Elimination of under-eye bags

Added definition to the jawline
The results of a HIFU treatment are visible & lasting! In addition to the benefits mentioned above, one big benefit of HIFU treatment is its use as a non-surgical facelift. A traditional facelift is a surgical procedure with numerous risks & a lengthy recovery period. A HIFU facelift, on the other hand, is a non-surgical treatment & has little to no recovery time & very minimal risks that go away within a few days of the procedure. It provides visible & lasting results without all the risks associated with surgery.
Who needs HIFU Treatment?

A HIFU facelift is quite common among women above the age of 30 who are experiencing signs of aging such as wrinkles, under-eye creases & fine lines. If you are looking to get rid of similar issues, a HIFU facelift is the treatment for you because not only does it help reduce signs of aging, but it also allows you to feel more confident in the way you look. HIFU treatment is also preferred by people who have a double chin & want a painless & comfortable way to get rid of it.
Are there any Risks associated with HIFU Treatment?
There are very few risks associated with HIFU treatment. This is because the innovative technology involved in the treatment ensures that only the layer of the skin responsible for collagen production is targeted, while the surrounding skin remains healthy & unaffected. The only risks associated with HIFU facial are mild swelling & mild redness of the skin. These effects are only temporary & fade away quite quickly after treatment, taking a minimum of a few hours & a maximum of four days to fade away entirely.
How can I prepare for a HIFU Facelift?

In order to ensure the best results, there are certain measures that should be followed before undergoing the procedure.
Keep your skin hydrated by consuming enough water & using appropriate skincare products

Avoid excessive exposure to the sun & be sure to apply sunscreen. This should be done for at least a week before the procedure in order to prevent any sunburns

Refrain from consuming alcohol or smoking cigarettes for around one month before the treatment

Do not wear heavy makeup or moisturizer on the day of treatment as this might get in the way of achieving optimum results
Aftercare Instructions for HIFU Facial Treatment

It is normal to experience some inflammation & redness after the treatment. In order to ensure that this goes away as soon as possible & that you achieve the best results, it is important to follow these steps:
Try to avoid direct exposure to the sun too frequently

Always apply a good amount of sunscreen when going out

Ensure to moisturize the skin very well & keep it hydrated

Do not wash the area that has been treated until the redness & swelling die down completely
Results of HIFU Facial Treatment
The results of HIFU treatment are not very prominent immediately after the procedure, although your skin will look & feel slightly firmer. Over the course of the next few weeks, as collagen production continues, the skin will become tighter, & the results will become more obvious. For optimum results, up to six treatments are recommended, all of which are one month apart.
HIFU Treatment in Dubai

Although the HIFU facelift procedure carries little to no risks, it is important to minimize any procedural pain or discomfort as much as possible. This can only be ensured by well-equipped professionals with years of experience & have the required skill set for performing a HIFU procedure. At Medcare, we ensure that your comfort comes first, so you can enjoy the results you want without excessive pain or discomfort.
HIFU Facelift Specialists in Dubai

Here at Medcare, we do our best to ensure that you are in good hands. For this reason, we make sure that all our HIFU specialists are well-informed about the technicalities of the procedure & have a good amount of practical experience. Pain tolerance varies from person to person, so some people are bound to find the procedure more uncomfortable than others. This is why our aestheticians always make sure to check in with our clients during the procedure & relieve any pain or discomfort as much as possible. In this way, Medcare allows you to have the results that you desire without the anxiety or fear associated with undergoing cosmetic procedures.