Hair Filler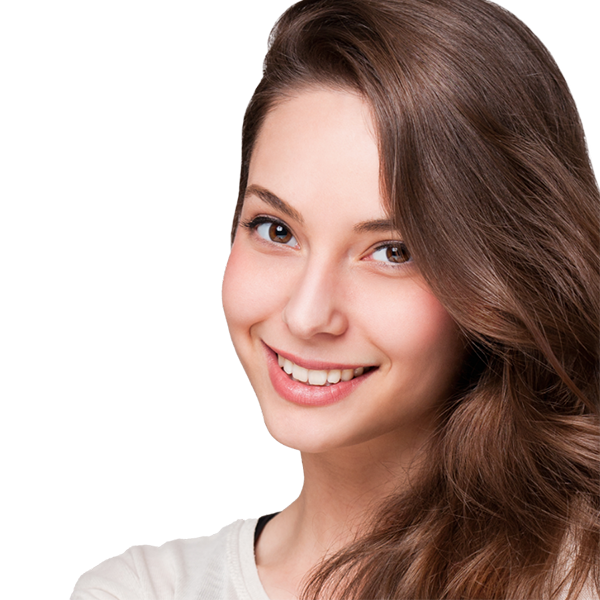 Hair Filler Treatment
What is Hair Filler Treatment?
Hair filler treatment is an innovation in treating hair loss in patients. The procedure uses ready-made syringes containing HA peptide antioxidants that stimulate follicular production and growth. As a treatment gaining popularity all over the world, hair fillers have become the go-to procedure for hair regeneration and restoration. 
Hair fillers work to promote hair growth by nourishing hair follicles with the nutrients and proteins they require to produce thicker and healthier hair strands. In addition to increasing the rate of hair growth, hair filler treatment also works to promote the production of new follicles in the scalp by improving blood circulation in the region. Improved blood circulation ensures that hair-producing cells within the hair follicles are kept well-supplied with the essential materials required to maintain healthy hair growth. All of this is achieved by injecting a mixture of essential nutrients and proteins into the scalp.
Hair Filler Treatment Procedure
The procedure for hair filler treatment is quite simple. 
Step 1:

First, a doctor ensures that a numbing agent is applied to the targeted area

Step 2:

Then, using microneedles, the hair filler mixture is gently injected into the scalp. Our hair filler specialists are particularly careful while injecting the product to ensure that you experience as little discomfort as possible

Step 3:

For optimal results, multiple sessions are recommended. The amount of time required per session depends on the area of treatment
Why is Hair Filler Treatment Done?
Hair filler treatment works to combat one issue that plagues the lives of millions of people around the world – hair loss.
A large majority of men suffer from male-pattern baldness. The most noticeable consequences of male-pattern baldness are a rapidly receding hairline and the occurrence of a prominent bald spot on the crown. Hair filler treatment can be undergone to help reduce and delay the effects of male-pattern baldness by increasing hair growth and density along the scalp. This effectively covers up any bald spots and makes the hairline look fuller.
For a lot of people, hair loss runs in the family. This makes them more susceptible to premature balding due to excessive hair loss. This condition can affect both men and women, the major difference being the pattern of balding. In men, hair is most likely to start falling out along the hairline and the crown region of the scalp. In women, the balding is most prominent along the hair part. Hair filler treatment effectively reduces such balding by stimulating hair growth and the production of new hair follicles.
Age-related hair loss is inevitable. As we grow older, our hair follicles lose the ability to produce thick and strong hair strands. This results in our hair becoming thinner and weaker as we grow older, eventually falling out very easily. Hair filler treatment can help delay the effects of age-related balding by nourishing the scalp and enabling the cells within the hair follicle to produce hair strands that are thicker and healthier. By improving blood circulation around the scalp, hair filler treatment also ensures that these results are lasting as the hair strands remain well-supplied with proteins and other nutrients.
Benefits of Hair Filler Treatment
Anyone suffering from excessive hair fall and balding can greatly benefit from hair filler treatment as this procedure aims to fix the problem at its root. By targeting the cells within the hair follicles and enriching them with the nourishment required to produce healthy hair, this procedure ensures numerous benefits for its recipients. Some of these include:
Restores hair growth in balding regions

Makes the hair thicker and denser

Increases rate of hair growth

Makes the hairline fuller

Makes the hair strands stronger

Helps reduce hair fall
Who needs Hair Fillers?
Hair filler treatment is for anyone that wishes to overcome hair thinning and balding. Your hair plays a very important role in your overall appearance and your self-esteem. Having thick and luscious hair can make you look beautiful and feel confident, while rapidly thinning hair can make you extremely self-conscious. But we don't believe that anyone should have to deal with such negative emotions for something that is beyond their control. Hair filler treatment helps you regain any confidence that you may have lost along the way by giving you the thick and luscious locks that you deserve.
Hair filler treatment is a great option for men suffering from male-pattern baldness. The treatment has been shown to visibly improve receding hairlines and overall hair thickness. In addition to this, by improving blood circulation within the scalp, hair filler treatment also ensures that these changes last for a long time.
Men and women who suffer from premature balding due to hereditary factors often choose to get hair filler treatment. If you are experiencing premature hair loss, it can be difficult not to feel insecure since everyone around you seems to have hair that is thick and healthy. Hair filler treatment helps you achieve hair that is thicker, stronger, and more appealing, so you can feel happy and secure with your appearance.
Hair filler treatment is also helpful for delaying age-related hair loss. Many women suffer from widening hair parts and bald spots as they grow older. Hair filler treatment helps solve these problems by stimulating the growth of thick and healthy hair.

What are the Risks of Hair Filler Treatment?
Hair filler treatment is a simple procedure for preventing hair thinning and balding that does not carry any serious risks when performed by a skilled professional. The risks of hair filler treatment include
Slight redness and swelling

Tenderness at the injection site

An itching sensation

Mild rash
All the risks mentioned above are very minimal and will usually go away within a few days.
Is Hair Filler Treatment Painful?
Hair filler treatment is not very painful. Any pain or discomfort felt due to the injections is greatly reduced due to the use of numbing cream. Furthermore, our experts ensure that the procedure is performed with care and gentleness so that it is as comfortable for you as possible.
How to Prepare for Hair Filler Treatment
If you decide to undergo this treatment, our therapist will inform you about any pre-procedural instructions that you need to follow before your session. Some general instructions are:
Stay away from anti-inflammatory non-steroidal drugs (NSAIDs) such as aspirin Such medications make bleeding and bruising more likely

Avoid drinking alcohol or smoking for at least a day before your treatment

Inform your doctor about any medical conditions or allergies that you may have
After getting hair filler treatment
After your treatment, our doctors will talk you through any aftercare measures that you need to abide by. 
Some general aftercare instructions are as follows: 
Avoid excessive exposure to the sun or any source of heat after the procedure

Refrain from strenuous exercises or activities as they may cause sweating

Use a cold compress to manage any swelling that you may experience

Avoid drinking alcohol or consuming too much salt as this may exacerbate the swelling
Results of Hair Filler Treatment
Hair filler treatment is a very effective procedure for reducing hair loss and baldness. However, that does not mean that the results are immediate. After the treatment, your scalp requires time to process the nourishment that it has been provided. For prominent results, you need to undergo at least four treatments. For most people, the results may start becoming visible around two weeks after the completion of four sessions.
Hair Filler Treatment in Dubai
Medcare offers one of the best services for hair filler treatment in Dubai. Our goal is always to help you obtain the results you want in a way that is both comfortable and safe for you.
It is important to remember that even the simplest of cosmetic procedures, when performed incorrectly, can have considerable risks for the patient. At Medcare, we ensure that all hair filler treatments are performed by experienced professionals who are the best at what they do.
With us, you can leave your worries at the front door and look forward to the thick and luscious hair that you long for.
Hair Filler Specialists in Dubai
Medcare takes pride in the team of professionals we have to offer for hair filler treatment in Dubai. Our experts don't just have the skills, but also the experience required to carry out this procedure in the safest way possible. All aspects of your treatment are well looked after by our experts. They always make sure to answer any questions you may have, provide you with the proper guidance before and after the procedure as well as perform the actual procedure with gentleness and precision. With all these qualities, our team is bound to provide you with an experience that lives up to your expectations.