Hair Growth Factor Treatment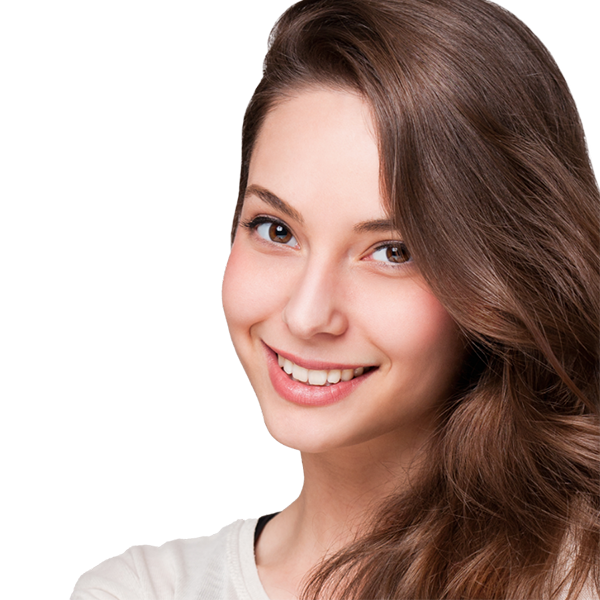 Hair Growth Factor Treatment
What is Hair Growth Factor Therapy
Hair growth factor therapy is a hair regeneration method that reduces & slows down hair loss as well as restores hair health by making it thicker & stronger at the root. The treatment technique is comparable to that of the 'vampire facial' that makes use of one's own blood to improve & rejuvenate the skin. Concentrated growth factor (CGF) is a combination of different proteins that have miraculous healing properties for the hair follicle. This mixture is separated from the blood that is drawn from the patient & injected into the scalp for healthier, thicker, & stronger hair.
Hair Growth Factor Treatment Procedure

Hair growth factor therapy is a simple three-step procedure.
Step 1:

First, blood is drawn from the patient's arm. We understand that this step can be quite intimidating for some people, so we try our best to make it as comfortable for you as possible

Step 2:

Then, the extracted blood is used to obtain the CGF mixture

Step 3:

Using very tiny needles called microneedles, the CGF is very gently injected into the scalp. The proteinaceous mixture targets hair follicles present in the scalp, nourishing them with the proteins they require to produce hair strands that are thicker, shinier, & thus, more resistant to hair fall. CGF also targets those hair follicles that have a have delayed or slow hair production, making your hair look fuller & eliminating any bald spots

Step 4:

For best results, multiple sessions are required. However, blood is not drawn before every session. Once the CGF has been extracted, it is used throughout all the sessions you undergo
Why is Hair Growth Factor Treatment Done?

Our hair has a huge role to play in our overall appearance, & for many of us, it is a major source of confidence. So, when it begins to deteriorate due to factors we cannot control, it leads us to feel extremely self-conscious, & no amount of hiding or covering up helps restore that lost self-esteem.
Hair growth factor therapy offers you a boost in confidence by greatly enhancing your hair. Age, sex, & genetics play a very important role in terms of determining the strength & texture of our hair. For many of us, these factors cause our hair to become thinner & weaker, leading to the development of a receding hairline & prominent bald spots. Hair growth factor treatment targets the issue at its root, restoring your hair's health by enriching the follicle with a combination of beneficial proteins. This mixture works to speed up hair growth, thicken the hair shaft & stimulate hair production in dormant follicles. The result is a fuller head of hair which is just the way you want it, with smooth, soft, & shiny hair strands.
Benefits
Hair growth factor therapy offers many exciting benefits for those struggling with balding & hair thinning. These benefits include
The hair becomes stronger

The hair grows faster

Reduced bald spots

The hairline becomes fuller

Promotes collagen & elastin production

The procedure carries minimal risks
Who needs Hair Growth Factor Treatment?
Hair growth therapy is undergone by those who are suffering from hair loss & thinning due to different factors. Male-pattern baldness is very common amongst men & usually leads to a rapidly receding hairline & the occurrence of a visible bald spot at the crown region of the scalp. High growth factor treatment promotes regrowth of hair in these regions, making the scalp fuller & the hair thicker.
Hereditary hair loss affects both men & women. It can cause excessive hair loss leading to the appearance of bald spots & loss of hair thickness. Most women begin to experience this hair loss along the line where the hair is parted, making it look wider. Hair growth factor treatment (HGF) works to solve this problem by rejuvenating hair follicles with important proteins & by stimulating blood flow to the scalp. As we grow older, the number of melanin-producing cells made by our body decreases. This results in slower hair growth & easier hair fall. It is important to keep the scalp well supplied with blood & the hair follicles well supplied with proteins & nutrients. Hair growth factor treatment contains a number of different proteins that enable the hair follicle to produce stronger hair strands at a faster rate.
Risks
Hair growth factor therapy is an effective hair regeneration & regrowth procedure, which does not carry any serious risks. The few risks associated with this procedure are very mild & if all the aftercare instructions are followed diligently, they are likely to disappear rather quickly. The risks associated with hair growth factor treatment are:
Slight redness & swelling

Tenderness at the injection site

An itching sensation

Mild rash
Is Growth Factor Therapy Painful?
Many patients experience discomfort when their blood is being drawn, but we try to make the process as comfortable for you as possible. When the concentrated growth factor is being injected into your scalp, you may experience slight discomfort, but it is very bearable.
How to Prepare for Hair Growth Factor Treatment?
If you decide to undergo hair growth factor treatment, our aesthetician will inform you about the measures you need to take in order to prepare for the procedure. Some general instructions are:
Stay away from anti-inflammatory non-steroidal drugs (NSAIDs), such as aspirin. Such medications make bleeding & bruising more likely

Avoid drinking alcohol or smoking for at least a day before your treatment

Inform your aesthetician about any medical conditions or allergies that you may have
After Hair Growth Factor Treatment
After the procedure is completed, your aesthetician will provide you with the relevant post-procedural instructions. Some general things to keep in mind are:
Avoid excessive exposure to the sun or any source of heat after the procedure

Refrain from strenuous exercises or activities as they may cause sweating

Use a cold compress to manage any swelling that you may experience

Avoid drinking alcohol or consuming too much salt as this may exacerbate the swelling
Results
Hair growth factor therapy is a very effective hair loss treatment as it aims to restore the health of your scalp. This, in turn, results in increased hair production & rate of hair growth. These changes are not temporary & tend to last for a long time. However, it is important to keep in mind the fact that this treatment does not show immediate results. Your scalp needs some time to process the proteins present in the concentrated growth factor. It is very uncommon for people to see results after a single treatment. For a large majority of recipients, visible results are seen after around three sessions. In order to accelerate the process, you can also combine hair growth factor therapy with other hair loss treatments, such as PRP or mesotherapy for hair loss.
The number of sessions required may vary from person to person. For most people, around ten sessions are required to achieve the best results.
Hair Growth Factor Treatment in Dubai & Sharjah
Hair growth factor treatment is offered at numerous cosmetic clinics around Dubai & Sharjah. If you are looking to undergo this treatment, it is very important to consider the level of precision & care being provided at the clinic. At Medcare, your safety & comfort are one of our primary concerns. Our experts tick all the boxes, from possessing in-depth theoretical knowledge to having years of active experience in performing the procedure. That's why, you can enjoy the results you desire without excessive worry about the associated risks.
Hair Growth Factor Treatment Specialists in Dubai & Sharjah
Although hair growth factor treatment is a minimally invasive procedure, it can be quite scary for a lot of people since it involves the extraction of blood. Hair loss treatment experts here at Medcare understand that fully. Our specialists do everything they can to make the entire procedure as easy for you as possible—from informing you about the details of the procedure before you undergo it to ensuring that you are well-informed about the relevant aftercare instructions. They ensure that each step of the procedure is performed meticulously in such a way that you do not have to experience excessive discomfort. With years of experience under their belt, our aestheticians can make the hair growth factor therapy well worth your time.