Stem Cell Therapy for Hair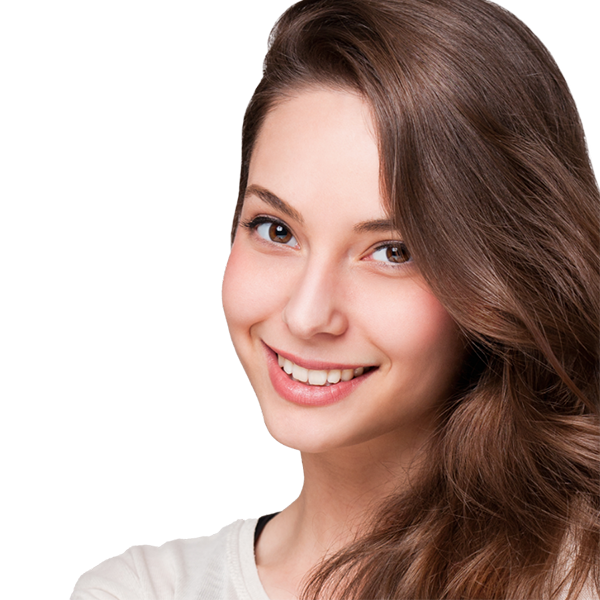 Stem Cell Therapy for Hair
About Stem Cell Therapy
Stem cell therapy is a relatively new hair regeneration treatment for reducing hair loss. The treatment utilizes ready-made pure growth factors to regenerate new hair follicles that are then injected back into the scalp. This works to eliminate any bald spots & promote hair growth, giving your hair the thickness & volume that you desire.
Stem cells are specialized cells of the body that have the ability to reproduce rapidly & also undergo differentiation to form different kinds of body cells. These unique properties make stem cell treatment ideal for hair regeneration.
Stem Cell Therapy Procedure
Stem cell therapy for hair involves some of the following steps:
Step 1:

First, fat is sourced from a part of your body, such as the abdomen, buttocks, or thighs

Step 2:

Then, the removed fat cells are sent to a laboratory so that stem cells can be separated

Step 3:

After that, a portion of hair follicles is taken from the scalp & duplicated

Step 4:

Lastly, this mixture of stem cells & hair follicles is injected into the scalp
The number of sessions required varies from person to person, depending on the extent of hair loss. In order to achieve the best results, multiple sessions are required. Extraction of stem cells & hair follicles is only done once. However, the harvested substances are reinjected in subsequent sessions. Each session usually takes about two hours. Injection of the mixture into the scalp stimulates the growth of new hair follicles as well as increases the rate of hair growth in pre-existing follicles.
Why is Stem Cell Therapy for Hair done?
Hair loss is a very common struggle for many people around the world, including in Dubai. Losing hair can be a very heartbreaking experience that can lead to a loss of confidence & feelings of insecurity. After all, our hair plays a huge role in enhancing our appearance & making us feel comfortable in the way we look. Unlike wigs & wig caps, hair loss treatments such as stem cell therapy provide a long-lasting solution to hair loss, as opposed to simply concealing it. By enriching the scalp with stem cells & new hair follicles, stem cell therapy can help reduce & reverse the effects of excessive hair loss.
Male-pattern baldness is a common problem amongst men. The presence of testosterone in the body can often lead to rapid hair fall that causes the hairline to recede & the scalp to develop an ever-growing bald spot. Stem cell therapy can help delay & reduce the effects of male balding by stimulating faster hair growth & the development of new hair follicles within the scalp.
Men & women who have a family history of hair loss tend to suffer from premature balding. Premature balding can lead to severe self-consciousness & feelings of self-doubt amongst men & women alike. In men,  balding is most prominent in the crown region of the scalp & the hairline, but in women, hair tends to fall out along the hair part. Stem cell therapy can be very beneficial to people suffering from this problem as it reduces the rate of hair loss & stimulates hair growth in the balding regions.
Age is another factor that contributes to hair loss. With age, the production of hair-forming cells by the hair follicles declines. This means that the hair starts becoming thinner & weaker & so begins to fall out very easily. This leads to rapid thinning of the hair & the appearance of prominent bald spots. Stem cell therapy helps restore hair volume by strengthening the hair strands & promoting their growth.
Benefits
Stem cell therapy is an effective hair regeneration treatment that has shown to have numerous benefits:
Restoring hair growth in balding regions

Strengthening & thickening hair strands

Improving hair appearance by making it shiny, silky & soft

Improving receding hairline

Reducing frizz

Providing volume to the hair
In addition to this, the procedure is also time efficient as there is little to no downtime required after undergoing treatment.
Who needs Stem Cell Therapy for Hair?
Stem cell hair treatment can be undergone by anyone who wishes to reduce hair loss & restore hair volume. By improving the health & aesthetics of your hair, stem cell treatment can help you regain the confidence that you may have lost due to excessive hair loss. Stem cell therapy is one of the best treatment options for men who suffer from male pattern baldness. This is because the treatment does not simply restore hair growth but also maintains it by nourishing the hair follicles. This ensures results that are lasting & continue to show improvement even months after the treatment.
If you suffer from premature balding due to genetic factors, stem cell therapy can be of great help in terms of reducing hair loss & restoring hair growth in the balding regions of the scalp. The treatment allows you to enjoy a fuller head of hair so you can step out the door with renewed self-esteem. Age-related hair loss is another problem that can be solved via stem cell therapy because growing old doesn't mean you need to let go of beautiful & healthy locks. Alopecia is a condition that causes rapid premature hair loss in many individuals, resulting in the appearance of visible bald spots all over the scalp. Stem cell therapy for hair can help reduce the effects of alopecia & make the scalp look fuller.
Risks
Stem cell therapy is a safe procedure & carries minimal risks. However, the procedure needs to be carried out by a trained professional.  The risks associated with stem cell therapy for hair are
Slight swelling & soreness after the procedure

Light bruising may be experienced

Although very unlikely, there are chances of infection
The swelling, bruising, & redness are merely temporary & will go away within a few days of the procedure.
Is Stem Cell Hair Restoration Painful?
It is normal to experience discomfort during the extraction of stem cells. During the injection of stem cells into the scalp, you may experience some discomfort or even pain, but our experts take measures to ensure that it is very bearable.
How to Prepare for Stem Cell Hair Restoration?
Detailed instructions regarding pre-procedural measures will be provided by our specialist during your consultation. Before your procedure, some general things to keep in mind are:
Stay away from anti-inflammatory non-steroidal drugs (NSAIDs) such as aspirin. Such medications make bleeding & bruising more likely

Avoid drinking alcohol or smoking for at least a day before your treatment

Inform your aesthetician about any medical conditions or allergies that you may have
After Stem Cell Hair Transplant
After your procedure is completed, our expert will guide you regarding the correct aftercare measures that you must take to ensure safe & fast healing. Some general instructions include:
Avoid excessive exposure to the sun or any source of heat after the procedure

Refrain from strenuous exercises or activities as they may cause sweating

Use a cold compress to manage any swelling that you may experience

Avoid drinking alcohol or consuming too much salt as this may exacerbate the swelling
Results of Stem Cell Therapy for Hair
Stem cell therapy has shown positive results in a large number of people that have undergone it. Results of the treatment are not immediate as the scalp needs time to grow hair. Results become most prominent two to three months after undergoing the procedure, & multiple treatments are required to achieve optimal results.
Stem Cell Hair Restoration in Dubai & Sharjah
Stem cell therapy for hair is a hair restoration treatment that is available in quite a few places around Dubai. So why should you choose Medcare? Undergoing any kind of cosmetic procedure can be an intimidating experience, especially if you haven't done it before. At Medcare, we understand your concerns, & that is why we do everything that we can to make your experience safe & comfortable. From the moment you walk through our doors, you become our responsibility, & we ensure that you are well taken care of. Medcare is undoubtedly one of the top service providers for stem cell treatment for hair in Dubai & Sharjah.
Stem Cell Therapy Specialists in Dubai & Sharjah
At Medcare, we offer a team of skilled professionals who possess the theoretical knowledge & practical expertise to make your experience both comfortable & satisfying. Our specialists are well-informed about every aspect of stem cell treatment for hair loss & ensure that the procedure goes smoothly from start to finish. In addition to this, they make sure to answer all of your questions regarding the procedure at your first consultation so that you know what to expect. Our experts will always have your best interest at heart & make good use of their skills to make your hair visibly thicker & more beautiful.