Carbon Laser Treatment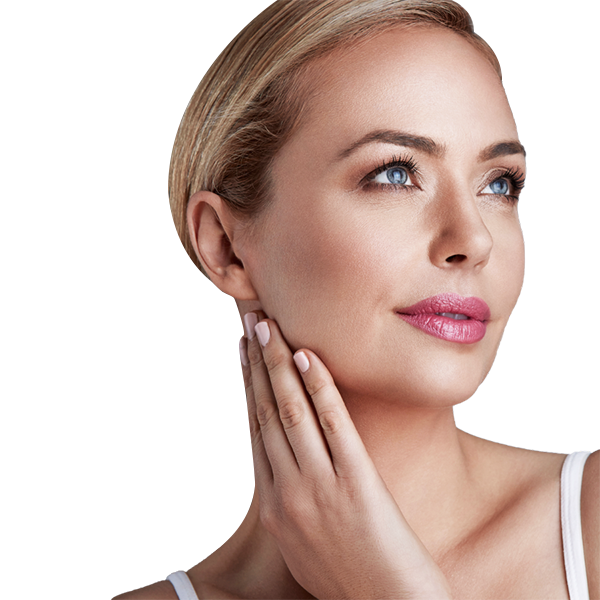 Carbon Laser Treatment
What is Carbon Laser Treatment?
Carbon laser treatment, also known as carbon laser facial, is a quick & painless method of skin rejuvenation. The procedure involves the application of a carbon-based mud mask to the skin, which adheres to any impurities present in the pores. After the mask dries, a handheld device is used to deliver laser pulses to the skin. The laser breaks down the carbon mask, removing any impurities in the process while also stimulating collagen & elastin production by the inner layers of the dermis. This results in revitalized skin that is smoother, softer & has visibly fewer wrinkles & scarring than before
Carbon Laser Facial Procedure

Carbon laser procedures are fairly simple & do not require too much time. Each session usually lasts between 30 to 60 minutes.
Step 1:

Our expert aesthetician first cleanses the face & removes any makeup or moisturizer the patient may have applied

Step 2:

After cleansing, the carbon-based lotion mask is applied to the skin & left to dry

Step 3:

A portable device is used to deliver short pulses of high-energy laser light to the skin, breaking down the hardened carbon mask
The carbon laser procedure is one of the safest & least painful methods for skin rejuvenation. With no recovery time required, you can get the carbon laser facial & go about your day like you usually would.
Why is Carbon Laser Facial Done?

The carbon laser facial procedure helps prevent & reverse the effects of the following on the health of the skin.
Aging:

Reduced collagen & elastin production with age causes the skin to lose elasticity, making it more susceptible to developing wrinkles & fine lines

Excessive sun exposure:

Excessive sun exposure leads to something called 'photo-aging' where the skin becomes rough in texture & uneven in coloration, resulting in dark spots & hyperpigmentation of the skin

Acne: Acne is another widespread skin problem that many of us struggle with. It often leaves behind stubborn marks & scars that make the skin look less appealing
Carbon laser facial is a fast & painless solution to these problems. It is a technologically advanced technique that tightens pores, reduces wrinkles & scarring, & gives the skin a revitalized glow.
What are the Benefits of Carbon Laser Treatment?
Carbon laser treatment is popular because it gives visible results with barely any discomfort or downtime. It is also one of the most affordable skin rejuvenation treatments & has numerous benefits in refreshing the appearance & overall health of the skin. Benefits of Carbon Laser Treatment include:
Fixes uneven skin tone

Reduces fine lines & wrinkles

Reduces acne-related scars & marks

Brightens the skin

Clears clogged pores & blackheads

Improves overall texture & appearance of the skin
Who needs Carbon Laser Treatment?

Carbon laser treatment is a non-invasive procedure that carries no severe risks. Therefore, anyone who wishes to improve their skin's texture & quality can undergo the treatment.
Carbon laser facial is very popular amongst those who wish to get rid of signs of aging, such as wrinkles & fine lines. By boosting collagen production within the skin, carbon laser treatment works to combat such signs of aging, allowing you to enjoy fresh & youthful skin. Dealing with acne can be challenging enough as it is. The added disadvantage of stubborn scarring is that you have a cycle of perpetual self-doubt. But why deal with such a situation when you have a reliable & straightforward solution? Carbon laser facial has proven to be one of the most effective methods of reducing acne scars, giving you the boost of confidence that you deserve.

If you suffer from signs of photo-aging such as dark spots, hyperpigmentation, & rough skin texture, you can also benefit significantly from a carbon laser facial.
Is Carbon Laser Facial Painful?

An overwhelming majority of treatment recipients have reported very minimal discomfort during the procedure. The discomfort only happens when laser pulses are being delivered to the skin. Although any discomfort or pain felt during the procedure is minimal, we understand that everyone has a different pain tolerance. But there is no need to worry because our professionals try their best to make the treatment as comfortable for you as possible.
What are the Risks of Carbon Laser Treatment?
Out of all skin rejuvenation methods, carbon laser facial carries minimal risks. The only risks associated with this procedure are:
Slight redness

Slight swelling

Slight stinging
All of the risks mentioned above are temporary & will disappear on their own within a few hours of the procedure.
How to Prepare for Carbon Laser Treatment?

Before your appointment, please make sure to adhere to the following:
Avoid excessive sun exposure for seven days before the procedure

Apply a strong & effective sunscreen when going out

Refrain from smoking for a month before the procedure
Lastly, always consult with your doctor to make sure that the procedure is safe for you.
What Happens after Completion of Carbon Laser Treatment?

After a carbon laser facial, our aesthetician informs you about the relevant aftercare instructions to achieve the best results.
Some general instructions include:
Refrain from excessive sun exposure

Use ice packs to soothe any stinging sensation that you may experience

Refrain from smoking & drinking alcohol as they prolong the healing time

Always use sunscreen when going out

Do not use any soap or lotion on the treated area for one day after the treatment
Results of Carbon Laser Treatment
After a carbon laser facial, you will feel a noticeable change in your skin. It will feel cleaner & fresher. Your skin will continue to improve over the next few months as it continues to produce more collagen. After just the first treatment, you will also notice an improvement in the texture of your skin, but to get the best results possible, it is recommended to get at least four treatments. Carbon laser facial leaves your skin feeling softer & smoother, making it look younger & more beautiful. Any wrinkles, dark spots, scars, & pigmentation are significantly reduced, resulting in clearer & tighter-looking skin.
Carbon Laser Treatment in Dubai

One thing that is very important to remember when opting for laser treatments is that our skin is susceptible to light. So, if a laser procedure is not performed the correct way, it can cause lasting damage to your skin. At Medcare, your comfort & satisfaction always come first. Our team of skilled professionals ensure that every procedure is performed with care & consideration for your wellbeing. In this way, we provide a customer experience unlike any other.
Carbon Laser Treatment Specialists in Dubai

Medcare offers a team of professionals who have years of experience under their belt. Our aestheticians are well-equipped with the expertise required to perform laser procedures in the safest possible way. With us, you can enjoy your desired results without worrying about any damage to your skin. Our specialists always ensure that your experience is comfortable & well worth your time. Each step of the carbon laser treatment is performed with the utmost care to prevent any pain or post-procedural damage to the skin. Our aesthetician thoroughly explains to you the intricacies of the treatment & answers any questions that you may have. After the procedure, they also ensure that you are given all the important aftercare instructions so that your post-procedural healing time is as short as possible.