Fractional Laser Treatment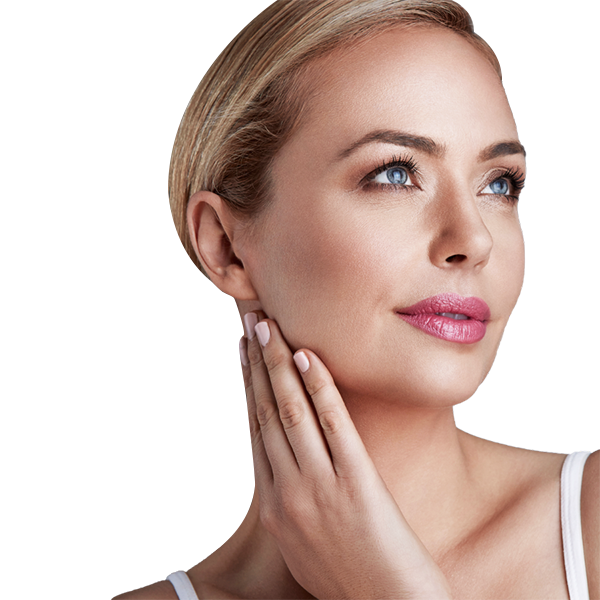 Fractional Laser Treatment
What is Fractional Laser Treatment?
Fractional laser treatment is a technologically advanced skin resurfacing technique that aims to restore the youthfulness of your skin. This is achieved by using a fractional laser to destroy damaged skin cells & promote the production of new cells. The treatment also causes deeper layers of the skin to produce more elastin & collagen, both of which are required to maintain the health & elasticity of the skin. In this way, any acne scars, blemishes, wrinkles, or hyperpigmentation can be removed, resulting in smoother, more supple skin.
Procedure of Fractional Laser Treatment

The laser contains carbon dioxide gas. The laser light works to remove damaged skin cells on the skin's surface while simultaneously stimulating collagen production in the inner layers of the dermis. The procedure of fractional laser treatment is fairly simple. It comprises of the following steps:
Step 1:

Our aesthetician will clean the area of the skin to be treated with antibacterial soap

Step 2:

A numbing cream will be applied to the target region. This is followed by the application of a cooling gel to the problem area to minimize any discomfort felt by our patients during the procedure

Step 3:

After that, our aesthetician uses a hand-held device to deliver short pulses of high-energy laser light from the

fractional laser to the skin
The procedure does not require much time, so you can expect your appointment to last between thirty & sixty minutes. An average of four to six sessions is recommended for the best results. Successive treatments are carried out one month apart.
Why is Fractional Laser Treatment done?

Our skin begins to lose its elasticity because collagen & elastin production declines. This is why, as you grow older, you become more likely to experience signs of aging such as wrinkles, creasing & fine lines. For most people, these are most evident around the eyes, nose & lips. Fractional laser skin resurfacing is a reliable treatment option to reverse these signs of aging so that you can continue to have beautiful skin.
Another common reason for getting a fractional laser in Dubai is acne. Acne tends to leave behind marks, scars & hyperpigmentation that lasts long after the pimples have subsided. Those that suffer from acne, therefore, have to deal with skin discoloration & scarring even after the acne has been cured. This gives rise to low self-esteem & a lack of confidence. In such cases, fractional laser skin resurfacing treatment offers an easy solution that rejuvenates the skin to make it look clearer, fresher, & more appealing. If you are someone who is dealing with acne-related scarring, fractional laser treatment is the best option for you so that you can step out the door without the fear of being judged.
Fractional laser treatment is also useful for getting rid of skin damage due to sun exposure. Sun exposure carries the risk of developing skin issues such as dark spots, rougher skin texture & irregular pigmentation. Photo-aging is a very real consequence of sun exposure, but there is no need to worry when there is a simple & effective treatment available. By removing the outer layer of skin cells & replacing it with a new layer, fractional laser treatment is able to rid the skin of any signs of photo-aging to give you soft & clear skin.
What are the Benefits of Fractional Laser Treatment?
Fractional laser in Dubai is a common procedure because it has numerous benefits for the recipient, with little to no risks. The procedure is also very time-efficient & yields very prominent results. One of the biggest upsides of fractional laser treatment is that the procedure can be altered according to the skin health & requirements of each patient.
Benefits of the procedure include the following:
 

Improved skin texture & firmness

Balanced skin tone

Brighter & healthier-looking complexion

Reduction in fine lines, creasing & wrinkles

Prominent reduction in acne scars

The appearance of pores is reduced

Helps the skin recover from sun damage
Who needs Fractional Laser Treatment?
Fractional laser treatment is preferred by people who wish to reduce & remove wrinkles, fine lines, acne scarring or visible pores. If you have any active acne on your face, then you are not a suitable candidate for the procedure & can only undergo it once the acne has been treated. Other individuals that cannot undergo laser treatment are those that have any wounds, scars, or infections on the face. Another important thing to keep in mind is that if you suffer from any sort of chronic medical condition, you should consult your doctor before opting for this treatment.
Risks of Fractional Laser Treatment
The fractional laser is an advanced technological device that rejuvenates the skin by gradually peeling back the upper layers. It is normal to experience slight stinging & prickling during the procedure, but we make sure to make it as comfortable as possible for you by numbing the area & applying a cooling gel before the treatment. Risks associated with fractional laser skin treatment include the following:
Infection

Scarring

Redness

Swelling
In order to minimize risks, it is important for the procedure to be performed by a professional aesthetician with the relevant expertise & experience. In this procedure, the outer layer of the skin is being removed, so the skin will require some time to recover.
How to Prepare for Fractional Laser Treatment?

Some important pre-procedural instructions to note are:
If you tend to develop cold sores, let your aesthetician know

If you are taking light-sensitive drugs, such as retinol or retinoids, stop taking them at least 10 days before your appointment

Avoid direct sun exposure for at least a week before your appointment

Refrain from waxing or shaving the area for a week before treatment
After Getting Fractional Laser Treatment

If you decide to get fractional skin resurfacing, our aesthetician will provide you with the relevant aftercare instructions after your treatment. Some general instructions are given below:
Avoid waxing or shaving the area for one to two months after treatment

Avoid direct sun exposure after treatment & remember to wear sunscreen to protect the area that has been treated

Make sure to apply antibacterial ointment to the treated area as per the aesthetician's instructions

Ensure that the treated area is kept clean in order to avoid developing an infection
Results of Fractional Laser Treatment
People that undergo fractional laser skin resurfacing have seen a drastic improvement in skin texture & appearance, with their skin going from being rough, scarred & discolored to being soft, clear, & even. In order to achieve these results, however, it is important to be patient & allow the skin to heal from the treatment. Only after the healing period is over, will you be able to see visible results. When performed correctly, the procedure is guaranteed to have satisfying results, making you your most confident self.
Fractional Laser Treatment in Dubai

Our skin is very sensitive to light, so it is very important to be careful when performing any type of laser treatment on it. If performed incorrectly, fractional laser resurfacing can lead to severe infection & damage to the skin. There are many places around Dubai that offer fractional skin resurfacing services, so how can you be sure to pick the right one?
Here at Medcare, our primary concern is the well-being of our patients. We take pride in creating a safe & trustworthy atmosphere for our clients so that they can achieve the best results without the fear of side effects from the procedure. Medcare has a team of talented aestheticians that are equipped with the expertise & experience required to safely carry out fractional laser treatment, all the while ensuring that our clients experience the least possible discomfort during the procedure.
Fractional Laser Treatment Experts in Dubai

At Medcare, we have expert aestheticians that possess the theoretical knowledge regarding the procedures they perform & are also well-equipped with years of practical experience. What does this mean for you? Well, guaranteed results without the constant worry of something going wrong, of course. From your consultation to the time of the actual procedure, our laser treatment experts will take the best care of you, so you can walk out feeling like your most beautiful self.