Intense Pulsed Light (IPL)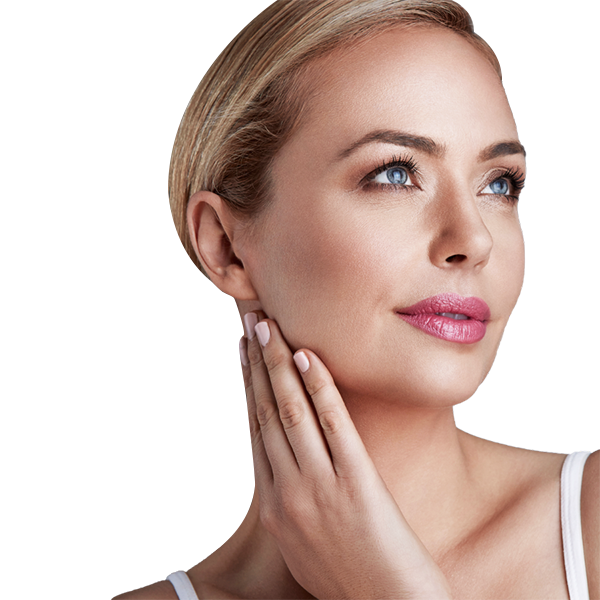 Intense Pulsed Light (IPL) Treatment
About IPL Treatment
IPL treatment is a non-ablative laser skin rejuvenation & hair removal method that uses a white light laser. The high-energy light from the laser works to disable hair growth & stimulate collagen & elastin production within the skin. These proteins play a vital role in maintaining skin health & elasticity. IPL treatment is a very popular option for removing wrinkles, fine lines, hyperpigmentation, & other skin issues caused by aging & sun exposure. In addition to this, IPL hair removal is a popular hair removal technique that gets rid of unwanted body hair permanently.
IPL Treatment Procedure

IPL treatment is a simple procedure that takes no more than 30 to 60 minutes per session. Before opting for this procedure, it is best to know what to expect. Let's see what this procedure includes:
Step 1:

Our therapist will wash the area for treatment with an antibacterial soap

Step 2:

A numbing cream will be applied to the skin, followed by a cooling gel that helps reduce any pain or discomfort experienced by the client during the procedure

Step 3:

Lastly, our therapist will use a portable device to deliver short pulses of concentrated white light to the skin
Once the procedure is complete, our expert will guide you about the relevant aftercare instructions that you must follow to ensure the best results.
Why is IPL Treatment Done?

Many factors contribute to the deterioration of our skin, but the two most important ones are age & excessive sun exposure. With age, collagen & elastin production by the skin declines. This means that the skin can no longer maintain its elasticity & so becomes more susceptible to developing wrinkles & fine lines. These signs of aging are commonly most prominent around the eyes, mouth, & nose. IPL laser treatment can help drastically reduce such signs of aging by encouraging the production of required proteins by the inner layers of the skin.
Acne is another thing that can rapidly deteriorate skin texture & appearance. Most people that suffer from acne are often left with stubborn scars & marks that make the skin look less appealing. IPL treatment has shown to be very effective for getting rid of such marks, so you can enjoy smooth & clear skin.
Photo-aging is a very common & very real consequence of excessive sun exposure. Many people develop rough, leathery skin, dark spots, hyperpigmentation, & wrinkles because of sun exposure. IPL laser treatment effectively eliminates all of these issues, giving you soft & refreshed skin.
IPL treatment is also very common for permanent hair removal. Dealing with unwanted body hair can be a hassle. Constantly worrying about booking waxing appointments only for the hair to grow back within a few weeks can be very frustrating. IPL laser treatment works to destroy the very cells that form hair, resulting in a visible decrease in hair growth & thinning of the hair shaft. This makes the hair gradually thinner until it stops growing altogether. By opting for IPL treatment, you can save yourself a lot of time & effort & get the smooth, hairless skin you desire. IPL laser treatment also helps control rosacea, a skin condition that causes skin redness.
Benefits
IPL treatment has numerous benefits in terms of skin rejuvenation & hair removal. Some of the benefits of IPL laser treatment include the following:
Helps reduce rosacea

Reduction of wrinkles & fine lines

Reduction of acne scars & marks

It evens out the color & texture of the skin

The skin becomes softer & smoother

IPL hair removal permanently removes unwanted body hair

Overall improvement in skin appearance
Who needs IPL treatment?

If you wish to reduce the signs of aging, such as fine lines & wrinkles, then IPL treatment is ideally suited for you. The procedure is very effective in removing such signs of aging & giving your skin a more youthful appearance. IPL treatment can also help those that suffer from excessive acne scarring. We all want to feel confident in the way we look, but that can be very difficult to do when your skin has prominent marks & scars. But that doesn't mean you should just live with the feeling of perpetual self-doubt. Especially not when you have a solution in IPL facial treatment.
IPL treatment has also shown positive results in controlling & reducing rosacea. Rosacea is a skin condition that causes excessive blushing & makes the facial blood vessels in the skin more prominent. IPL laser treatment can help significantly reduce the reddening caused by rosacea so that you don't have to feel self-conscious about the way you look.
Many people suffer from excessive body hair that can be unappealing to the eye. Constantly worrying about removing body hair is a common struggle amongst women, particularly those with dark & coarse hair. As a woman, having very prominent body hair can negatively impact your self-confidence. Every woman wants to feel like her most beautiful self, & prominent body hair gets in the way of that. IPL hair removal treatment is ideal for those who long for smooth, hairless skin that makes you feel most confident.
Risks
IPL laser treatment & IPL hair removal is a non-invasive & non-ablative procedure, & carries very few risks. If the procedure is performed correctly, these risks pose no real threat to the health of your skin. The risks of IPL treatment are
Slight redness

Slight swelling

Slight stinging or tickling sensation

Itching sensation
All the risks mentioned above are merely temporary, & if you follow the aftercare instructions properly, they will subside within a few days. IPL laser treatment & IPL hair removal are not very painful. Most patients experience only slight discomfort in the form of a slight stinging sensation. The numbing cream & cooling gel help reduce any pain or discomfort you may feel during the procedure.
How to Prepare for IPL Treatment?

Before your appointment, it is important to take note of the following:
Avoid excessive sun exposure for seven days before the procedure

Apply a strong & effective sunscreen when going out

Refrain from smoking for a month before the procedure

Ensure that you do not have any sort of tan because IPL treatment is most effective on fair skin

Refrain from waxing or tweezing for up to two weeks before your procedure
In addition to the precautions mentioned above, it is important to inform your therapist about any medical issues or allergies that you may have.
After Getting IPL Treatment

After IPL treatment, our therapist will inform you about the relevant aftercare instructions so that you achieve the best results. Some general instructions are:
Refrain from excessive sun exposure

Use ice packs to soothe any stinging sensation that you may experience

Refrain from smoking & drinking alcohol as they prolong the healing time

Always use sunscreen when going out

Do not use any soap or lotion on the treated area for one day after the treatment
Results of IPL Treatment
IPL treatment yields prominent & long-lasting results if good care is taken of the skin after the procedure. The treatment revitalizes the skin, making it more vibrant in appearance & smooth in texture. Any scars, marks, or pigmentation are all visibly reduced so that you are left with the skin you desire. For optimal results, multiple sessions are required.
IPL Treatment in Dubai

IPL treatment is quite common & is offered in several aesthetic clinics around Dubai. So why Medcare? At Medcare, we ensure that every procedure is performed with precision in the safest possible way. We help you achieve your desired results without the stress of dealing with severe side effects, which is a real possibility if the procedure is not performed correctly. At Medcare, you can leave your worries at the front door & expect an experience that is safe, comfortable, & well worth your time.
IPL Treatment Specialists in Dubai

Medcare takes pride in the team of talented professionals responsible for carrying out the procedure you want. Our therapists have years of experience & theoretical knowledge to provide results that satisfy you. From the moment you decide to undergo a procedure, you become the responsibility of our IPL laser treatment specialists. They will ensure that all your questions & worries are addressed before you undergo treatment. After expertly performing the procedure, they will always provide you with all the information & instructions to get outstanding results.