Laser Tattoo Removal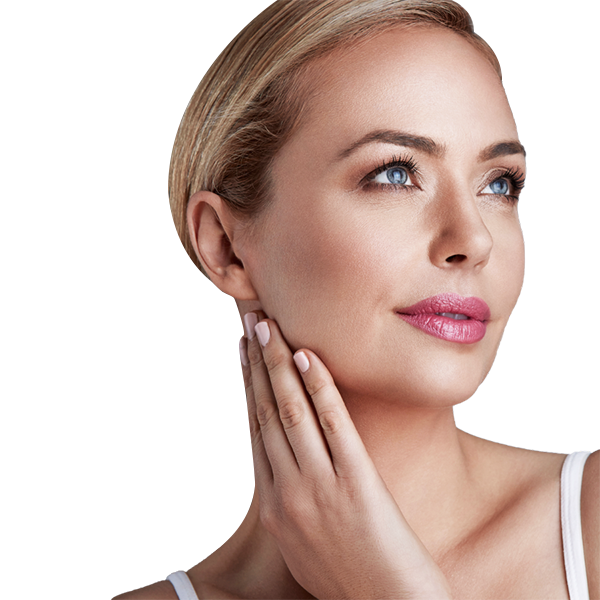 Laser Tattoo Removal
What is Laser Tattoo Removal?
Many of us may get a tattoo impulsively, only to realize years later that we do not like it as much as we thought we would & would prefer to get it removed. Laser tattoo removal is a standard tattoo removal method worldwide, including in Dubai. The procedure uses high-energy light of one wavelength that can help remove pigments from the skin. The color of laser light used to remove tattoos depends on the tattoo's pigments.
Laser Tattoo Removal Procedure

The laser used during the procedure is the Q-Switch laser. The Q-Switch laser is very efficient in breaking down any pigment in the skin without causing any harm to the surrounding area. Laser tattoo removal in Dubai is quite simple & involves the following steps:
Step 1:

A numbing cream is applied to the target region. This is done to make sure that the client experiences as little discomfort as possible

Step 2:

The numbing cream is removed & a cooling gel is applied to the skin to ensure that there is no irritation during the procedure

Step 3:

Following the two steps, a portable device is used to deliver high-energy laser light to the tattooed area in short blasts. The laser breaks the pigment down into smaller particles that are eventually removed naturally by your body

Step 4:

After the procedure is complete the targeted area is soothed using ice packs to reduce any pain or discomfort experienced by the patient

Step 5:

Our aesthetician ensures to apply an antibiotic cream to the area. This helps reduce the risk of possible infections
The number of sessions required depends on the color & size of the tattoo itself. During each session, a small segment of the tattoo is targeted & broken down until all of it is removed.
Why is Laser Tattoo Removal done?

Laser tattoo removal in Dubai is also popular because it is the most comfortable & effective with the least risks in comparison to other methods of tattoo removal. Surgical tattoo removal can cause scarring & is impossible for large tattoos, while dermabrasion has not guaranteed results & is hard to predict.
What are the Benefits of Laser Tattoo Removal?
Laser tattoo removal is the most common method of tattoo removal because it has many benefits in comparison to other procedures.
It is an effective tattoo removal method with little to no risks

It does not cause any scarring

It removes tattoos of any color

It does not cause any damage to surrounding skin tissue

It is time-efficient

Minimal recovery time is required after treatment
Who needs Laser Tattoo Removal?

Laser tattoo removal is the safest method of tattoo removal in Dubai for anyone that wishes to undergo it. Anyone that no longer wishes to keep a tattoo can benefit from this procedure. The eligibility criteria are as follows:
You must be 18 years or older

You must be in good health. Laser tattoo removal breaks down the pigment into small particles that are then removed by your body. Since this procedure is dependent on the body's immune response, being in good health is very important to ensure good results & a shorter recovery time. If you are sick, your body will not be able to remove the pigment particles as effectively

You must not have any injury or scarring near the tattoo. Having a wound or injury at the site of tattoo removal can exacerbate the side effects of this procedure by causing inflammation & redness that will last a lot longer than it normally should

You must not have a tan. Laser tattoo removal works best on pale skin. Skin that is too tan will require many more sessions to yield the desired results

You must not be taking light-sensitive drugs. Some drugs can increase your skin's sensitivity to light. The most commonly used ones are certain antibiotics, retinoids & retinol. Since laser tattoo removal makes use of laser light, it is best to avoid such drugs if you want to get it done right

You must not be taking immuno-suppressants. These drugs work to slow down the body's immune response, which is needed to remove the small pigment molecules from the skin
What are the Risks of Laser Tattoo Removal?
Laser tattoo removal is a process that carries little to no risks if done by a professional aesthetician with the required experience. It is normal to experience slight discomfort or even pain during the procedure, but it is comparatively less painful than getting a tattoo. It is also common for some dark or light marks to appear on the target area after treatment. These are not permanent & will usually disappear within a few months or, at most, within a year. However, if the procedure is performed by someone that does not have the required proficiency & experience, the following risks become much more probable:
The skin may get scarred or burned

The appearance & texture of the skin might change

The results may not be optimal, with some ink still staying on the skin
How to Prepare for Laser Tattoo Removal?

General instructions to follow before undergoing the procedure are as follows:
Remove any hairs from the target area

Clean the target area with antibacterial soap

Do not apply any kind of lotion or oil to the target area

Avoid any kind of tanning procedure for four weeks before your appointment

Avoid excessive exposure to the sun before your treatment

Make sure to use sunscreen on the target area when going out

Consult with your doctor & stop taking any type of medication that increases the photosensitivity of the skin
Aftercare Instructions for Laser Tattoo Removal

Aftercare instructions for laser tattoo removal in Dubai include the following:
Protect the treated area from direct sunlight

Ensure that the treated area is kept clean

Avoid picking on or excessively touching the target area

Ensure that you apply the anti-bacterial cream or ointment recommended by our professionals, as per their instructions

Do not wear clothes that are too tight
Depending on the type & size of tattoo you have removed, our aesthetician will provide you with the relevant aftercare instructions which you need to follow in order to get the best possible results.
Results of Laser Tattoo Removal
Laser tattoo removal has proven to be the most effective tattoo removal method, as it has fantastic results with minimal recovery time. The procedure can be performed on tattoos of all colors, but some pigments respond better to the treatment than others. Yellow & green pigments are the most difficult to remove, requiring more sessions than other colored pigments. Black & dark green are the easiest colors to remove, requiring fewer sessions. A reasonable estimate of the number of sessions required for best results is around five to eight.
Laser Tattoo Removal in Dubai

If you are looking for an expert aesthetician to get laser removal for your tattoos, there are many options available in Dubai. However, this is a decision that needs to be made after careful consideration of the skills & experience of the professionals involved. Medcare offers a team of experts who are well equipped with the required expertise & experience for laser tattoo removal. At Medcare, the procedure is performed with the utmost care & precision to obtain satisfying results without any serious side effects.
Laser Tattoo Removal Specialists in Dubai

At Medcare, our primary concern is the wellbeing of our clients. Cosmetic procedures, such as laser tattoo removal, can have severe complications if performed by the wrong person. With us, you can relax & trust that you are going to be well taken care of. Our team of experts that perform laser tattoo removal possess the knowledge & practical experience required to produce the best results. They make sure to prepare your skin by applying numbing cream & cooling gel to reduce your discomfort. The procedure is performed meticulously, & afterwards, our experts ensure to provide you with the relevant aftercare instructions so that you can enjoy your desired results in the safest possible way.