Microblading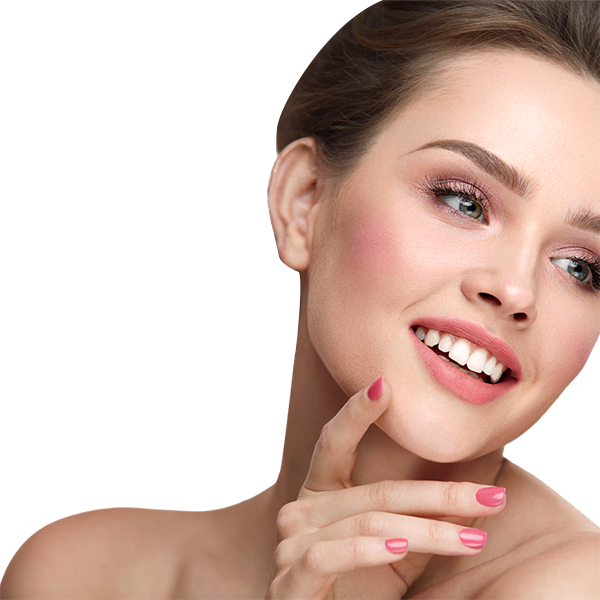 What is Microblading?
Microblading is a cosmetic procedure done to enhance the eyebrows. It involves depositing pigment into the skin with great precision to give the brow a fuller appearance. Unlike standard tattoos, microblading is a semi-permanent tattoo or make-up that will fade away after a certain period of time. With a range of microblading techniques available & each providing a different result, your aesthetician can help you achieve your desired results safely & painlessly!
Types of Microblading
The final look of your eyebrows depends on the technique you choose. Apart from the difference in results, each eyebrow microblading procedure is best suited for specific skin types. A basic guide to help you understand your options is as follows:
Microblading:

Hair-like strokes are drawn using 7-16-minute needles to give the impression of thicker & well-defined eyebrows. It is best suited for people with appreciable eyebrow growth looking to improve shape or fullness. Dry-to-normal skin is best compatible for microblading eyebrows, as less oil secretion ensures the longevity of the pigmentation

Nanoblading:

Similar to conventional eyebrow microblading, nanoblading also involves injecting pigment that resembles your hair. However, this technique uses a finer set of needles for the job

Microshading:

Microshading might be a better choice for people with sparse eyebrows. Instead of hair-like strokes, tiny dots (no larger than pinholes) are drawn to give a softer finish that resembles the result of an eyebrow pencil or pomade. Clients with oily or combination skin types are recommended this particular eyebrow microblading technique

Combo Brows:

Your aesthetician can also employ eyebrow microblading & microshading techniques to give the illusion of darker yet natural-looking brows by placing strokes at the borders while filling in the remainder. Various skin types can consider this technique when exploring their options

Ombre or Powder brows:

The ombre brow technique uses a machine to produce fine dots of pigment over your skin to give a soft look. The results last longer than microblading your eyebrows. Like combo brows, ombre brows show great results on most skin types
Why is Microblading done?
The shape & fullness of your eyebrows can significantly impact your facial appearance. Microblading eyebrows can give you a natural-looking finish that complements the face & highlights the eyes. Since it is non-invasive, with the pigment only being deposited right beneath your skin, the microblading process allows you to achieve that flawless 'Instagram brow' without any pain or discomfort in a single sitting.
Who needs Microblading?
If you've ever felt uncomfortable about having thin eyebrows or a scar due to an unfortunate accident but also don't want the permanent, drawn-in look & pain of a tattoo, microblading your eyebrows is the best choice for you. Microblading offers fuller eyebrows & allows you to enhance your eyebrow shape to better fit your face. Microblading eyebrows are also safe for aging women & men looking to restore their eyebrows for a more youthful, fuller appearance. However, you should not consider microblading eyebrows if:
You are pregnant or nursing your baby

You already have an eyebrow tattoo that you may not be willing to get removed

You have medical conditions such as diabetes, heart disease, or a viral infection

You have excessively oily skin

You have skin conditions such as eczema, psoriasis, or any type of rashes in the area
You are allergic to anesthetics or pigment

Results of Microblading
The intricacy of the microblading process ensures that you achieve the look you desire without the fear of it looking fake. Enjoy results that bring out your most confident self! However, as the implanted pigment is not permanent, it eventually fades within 1-2 years. This duration may vary depending on your skin type, type of pigment used, lifestyle, & how well you follow your maintenance routine. For long-lasting & consistent results when microblading eyebrows, touch-ups are recommended every 4-6 months.
Microblading in Dubai & Sharjah
Microblading eyebrows are becoming a popular choice in aesthetic procedures for people living in Dubai & Sharjah. At Medcare, we offer many eyebrow microblading techniques in a sanitary & comfortable setting. We also provide expert consultation & use state-of-the-art equipment to bring you the results that will satisfy you. At Medcare, we are proud to be recognized as a premium location for microblading in Dubai & Sharjah.
Microblading specialist in Dubai & Sharjah
Medcare houses the best microblading specialists in Dubai & Sharjah, & our consultants are both highly experienced & skilled. If you have been contemplating microblading your eyebrows, our experts can help you explore your options to get you started. With great attention to detail & keeping your preferences in mind at every step of the way, Medcare assures you a smooth experience. Considering any procedure can be a daunting situation. That's why we are here to answer your queries & provide you with the best treatment options from the experts.