Skin Rejuvenation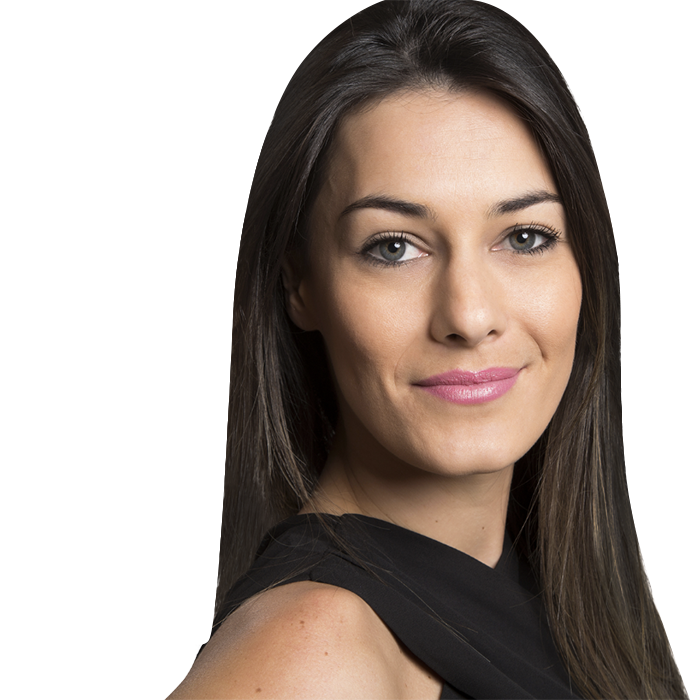 What is Skin Rejuvenation?
Skin rejuvenation consists of a series of non-surgical cosmetic procedures designed to restore a youthful glow to the skin. From age spots, wrinkles, and acne scars to even freckles and sunspots, skin rejuvenation can correct damage to your skin to help you feel more confident. These procedures can also help improve the appearance of your skin, resulting in a younger and overall smoother look. Skin rejuvenation treatments such as laser skin resurfacing or anti-aging injections improve the appearance of fine lines and wrinkles, helping your skin look plumper and more youthful.
Types of Skin Rejuvenation
Different types of skin rejuvenation treatment options are available with specific benefits. These treatments target particular skin-related issues to treat different aspects of skin damage. The following are some examples of common skin resurfacing or rejuvenation procedures.
Chemical Peels

: Commonly used to treat wrinkles, scars, & discolored skin, chemical peels consist of various chemical solutions applied to your skin to exfoliate & remove its top layer. The new skin that grows back after applying the solution is smoother & less wrinkled

Laser Resurfacing:

Laser resurfacing or lasabrasion is a cosmetic treatment that makes use of short, concentrated pulsating beams of light at irregular parts of your skin to remove damaged tissue & cells layer by layer with extreme precision. This procedure helps to reduce facial wrinkles & skin irregularities such as acne scars, age spots, uneven skin tones, & other blemishes to make your skin look younger & healthier

Different Laser & Light-based Systems:

Light-based resurfacing lasers like Q-Switch & Intense Pulsed Light Therapy (IPL) treatments work to stimulate the production of elastin & collagen. These procedures help patients obtain a more youthful look to reduce the visible signs of aging. Similarly, light therapy procedures can be highly beneficial to your skin. They can reduce acne, wrinkles, pigmentation, & other age marks leaving your skin feeling younger & fresher than before. Apart from this, light-therapy treatments also help reduce acne & inflammation under the eyes & in the cheeks. This procedure is suitable for any skin type & color. Unlike other procedures that might tend to irritate the skin, light therapy does not burn. However, it is recommended to not take any skin-related medications before the treatment & to get rid of any pre-existing skin conditions before you start. It is also a good idea to consult with a specialist so that you can get a personalized treatment plan that is best suited for your skin type
Facials
Hydrafacial

: A Hyrdafacial is a multi-step non-invasive facial treatment that uses an exfoliation tip combined with a suction pump to remove dead skin cells from the surface of your face. Hydration serums are infused into your skin to remove dirt, debris & clean & soothe the skin during the process

Oxygen Facial

: An oxygen facial is a skin resurfacing procedure that involves the delivery of high-pressurized oxygen to the skin's surface. An airbrush-like wand sprays oxygen, anti-aging serums, & botanical extracts directly onto the outer layer of your skin. Oxygen facials promote collagen production & improve blood circulation, making your skin smoother & plumper

Platelet-Rich Plasma (PRP) therapy

: PRP Therapy is a skin resurfacing treatment that harnesses your body's power to heal the skin. It involves injections of a patient's platelet-rich plasma into your skin to stimulate collagen production to eliminate fine lines & wrinkles & enhance the skin's texture & tone

Microneedling:

Microneedling is a cosmetic treatment that stimulates the production of elastin & collagen by using tiny needles to prick the skin. Microneedling procedures result in smoother, firmer, & more toned skin

Stem-cell therapy:

Stem-cell therapy is a facial rejuvenation procedure that harnesses the power of stem-cell technology to make the body create more collagen. Healthy stem cells are infused into tissues to promote better blood flow making the skin glow & look plumper

Mesotherapy:

Mesotherapy is a skin resurfacing procedure that uses brightening agents & micropuncture techniques to help give your skin a radiant effect
Why is Skin Rejuvenation done?
We all want to look the best & healthiest version of ourselves. However, everyday routines, aging processes, skin damage, sun exposure, dry weather, & an unhealthy diet can impact the look & feel of the skin. If you're looking for smooth, soft, youthful, & healthy skin, skin rejuvenation procedures can help you get your glow back.
Skin rejuvenation treatments work to restore a healthy look & feel to your skin from any kind of damage. They can improve the appearance of the skin by eliminating fine lines, sunspots, wrinkles, acne scars, & other superficial skin irregularities. These treatments can also be used to fight the effects of pigmentation & other skin conditions to improve the tone & texture of the skin to give it a firmer & more youthful look.

Benefits of Skin Rejuvenation
Some of the numerous benefits of skin rejuvenation treatments include:
 

An improvement in acne scars

Skin resurfacing is minimally invasive & non-surgical & therefore has minimal downtime

Diminishes sunspots

Reduces pore sizes

Eliminates fine lines & smoothens wrinkles

Gives you an even skin tone

Tightens loose skin
Who needs Skin Rejuvenation?
If you are looking to improve the appearance of your skin without having to go through the hassle & downtime of cosmetic surgery, skin rejuvenation might be what you need. Skin rejuvenation is especially a great option if you're looking to remove dark spots, acne scars, sunspots, or other blemishes from your skin or want to achieve an even skin tone & texture. However, you may not be eligible for skin resurfacing if:
You have health issues that may hamper your body's ability to heal

You are not in good overall health

You have excessive sagging skin

You are taking certain medications that might interfere with your body's natural healing mechanism
Results of Skin Rejuvenation
Skin resurfacing & rejuvenation results depend upon the technology & type of procedure that you choose & will vary patient by patient. In general, you may notice a significant improvement in your skin's overall appearance & condition. You may also notice:
 

An even skin tone

A smooth & even skin texture

Absence of fine lines & wrinkles

Fuller facial features
Skin Rejuvenation in Dubai & Sharjah
If you're considering getting a skin resurfacing or rejuvenation treatment, it is important that you speak to a healthcare provider first. It is important to bear in mind that these procedures are not meant for everyone. A professional healthcare provider in the UAE can help educate you & give you the best medical advice regarding your preferred treatment option based on your medical history. At Medcare, we offer a wide range of skin resurfacing solutions from top experts in Dubai & Sharjah to help you achieve safe & long-lasting results at an affordable price. Book an appointment with our experts today!
Skin Rejuvenation Specialists in Dubai & Sharjah
If you want to get flawless & radiant skin at an affordable price without having to suffer from any side effects, then contact Medcare today! Protect your skin from damage & enhance its aesthetic appeal with the help of the top skin rejuvenation specialists in Dubai & Sharjah.