Hydrafacial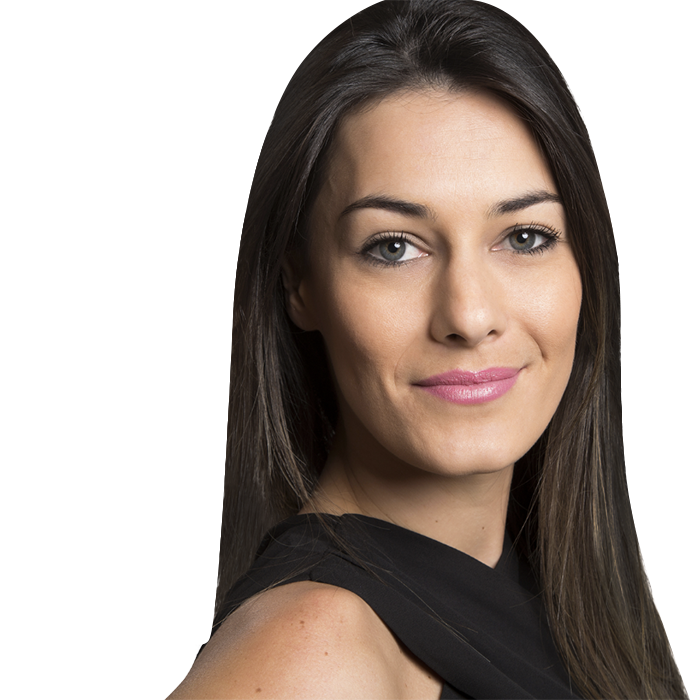 HydraFacial
What is a Hydrafacial Treatment
Hydrafacial treatment is a non-surgical facial rejuvenation procedure that removes dead skin cells & impurities from the top layer of your skin while cleansing, exfoliating, & hydrating the dermis. Similar to a regular facial that you might receive in a spa, this procedure makes use of a mechanized wand that deeply exfoliates & cleanses the skin, while delivering anti-ageing & rejuvenation serums.
What is a Hydrafacial treatment procedure?
A Hydrafacial treatment consists of three different steps that help to treat a wide variety of different skin conditions such as acne, wrinkles, fine lines, and dryness. A Hydrafacial treatment comprises the following stages:
Step 1: Cleanse & Peel:

A specialist starts by cleaning your skin to prepare it for the procedure. The skin is gently exfoliated by removing dead layers from your epidermis. The Hydrafacial tip generates a fluid vortex over the skin which gently dislodges impurities and dead cells from the top layer of the skin

Step 2: Extract & Hydrate:

In this step, a painless suction mechanism extracts dirt and debris from your pores while simultaneously delivering moisturizers to your skin

Step 3: Fuse & Protect:

After extraction, according to your skin's individual needs, a customized soothing antioxidative and hydrating serum is applied to help detoxify and moisturize your skin
Why is a Hydrafacial treatment done?
A Hydrafacial procedure is an all-in-one treatment. It is designed to help you address skin problems and blemishes such as fine lines, wrinkles, brown spots, skin elasticity, oily skin, and enlarged pores. A simple Hydrafacial treatment can cleanse, hydrate, brighten, and plump up skin, while breaking down surface oils and dirt. The treatment also unclogs abnormal pores while simultaneously vacuuming blackheads to give you hydrated-looking skin and a clearer complexion.
Benefits of Hydrafacial
A Hydrafacial treatment is a gentle-yet-effective alternative to invasive surgical cosmetic procedures. Hydrafacial treatments offer some of the following benefits:
It is a completely non-invasive treatment
Works on all skin types
Delivers consistent outcomes
No downtime required
Extremely gentle procedure
Delivers immediate results
Helps remove blackheads & tightens pores
Who needs Hydrafacial Treatment?
If you're someone who has dry, flaky, oily, & acne-prone skin, a Hydrafacial might be exactly what you need for all your skincare needs! A Hydrafacial treatment is a gentle, painless, & non-invasive procedure that combines cleansing, exfoliation, extraction, & hydration all into one. Regular sessions of Hydrafacials can leave your skin smooth, healthy, radiant, & glowing.
The best part about a Hydrafacial is that it is safe for all skin types & tones. Additionally, it is also customizable, which means that you can tailor it to fit your personal skincare goals. For example, you can choose to go for anti-ageing boosters & serums if you want to regain a youthful glow. Alternatively, you can focus on hydration if you have dry & patchy skin.
From teenagers with acne & pimples to adults experiencing ageing signs such as wrinkles & hyperpigmentation, a Hydrafacial is the best facial treatment to get rid of all your skin problems. You may be the right candidate for this treatment if you:
Have oily or congested skin
Have acne-prone skin
Have lost skin-firmness
Want your skin to look radiant, smooth, & refreshed
Are facing hyperpigmentation issues or have an uneven skin tone
However, a Hydrafacial might not be the right option for you if you're pregnant or have any active skin rashes or sunburns.
Is a Hydrafacial Treatment Painful?
While a Hydrafacial is a completely painless procedure, you may feel a slight pressure on the skin from the wand during treatment. Most patients say that they experience no pain & end up feeling very relaxed post-procedure.
How to Prepare for a Hydrafacial Treatment?
For optimal results, you should refrain from getting any kind of laser treatments or deep chemical peels at least two weeks prior to your Hydrafacial treatment. You should also start a hydro peptide or PCA skincare regimen & avoid excessive exposure to sunlight at least three to five days prior to your treatment. Also, make sure to avoid any over-the-counter acne medication & exfoliating skincare remedies two days before your procedure & refrain from shaving on the day of your scheduled appointment.
What to Expect after Getting a Hydrafacial Treatment?
Each Hydrafacial treatment takes less than an hour. After the procedure, you can immediately return to your everyday activities. To ensure that you get long-lasting results, try to avoid heat as much as possible for the first 24 hours following your Hydrafacial treatment. Do not perform any kind of intense cardio, & refrain from using the sauna. Also, try to avoid applying makeup for at least a day post-procedure. Additionally, you should also avoid any kind of exfoliating treatments & excessive sun exposure for the first few couple of days after receiving a Hydrafacial.
Results
You will start to notice the positive effects of a Hydrafacial treatment almost immediately post-procedure-without any visible signs of irritation such as redness or peeling. The treatment promises long-lasting glowing results that will make you feel youthful all year long. The results of a Hydrafacial treatment will show a marked change in various skin problems such as oily, hyperpigmented, & spotty skin. Post-procedure, you may also notice smoother, more radiant, even-toned skin that is well hydrated & has minimized blemishes such as fine lines, acne spots, sunspots, & wrinkles.
Hydrafacial in Dubai & Sharjah
As a gentle & non-invasive procedure that delivers promising results, the Hydrafacial treatment is one of the most popular & sought-after skin resurfacing treatments available today. It is a simple, safe, & quick procedure that uses award-winning, patented technology to revitalize & hydrate your skin, targeting all your skin concerns. If you're looking to get a Hydrafacial in Dubai or Sharjah, then look no more. At Medcare, we offer a wide range of Hydrafacial treatment options that allow you to tailor your treatment plans according to your skincare goals. Medcare is one of the best reputed clinics in the UAE to get a Hydrafacial treatment in Dubai or Sharjah as all procedures are done under the supervision of some of the leading experts in the industry. Book an appointment with one of our experienced specialists to get radiant & rejuvenated skin.
Hydrafacial Specialist in Dubai & Sharjah
The skincare specialists & healthcare providers at Medcare are dedicated to improving the long-term health of your skin according to its specific concerns & needs. Our experienced specialists are here to help you at every step of the way in your journey towards improved & glowing skin. Get in touch with one of our professionally trained experts for answers to any Hydrafacial treatment questions that you may have!