Mesotherapy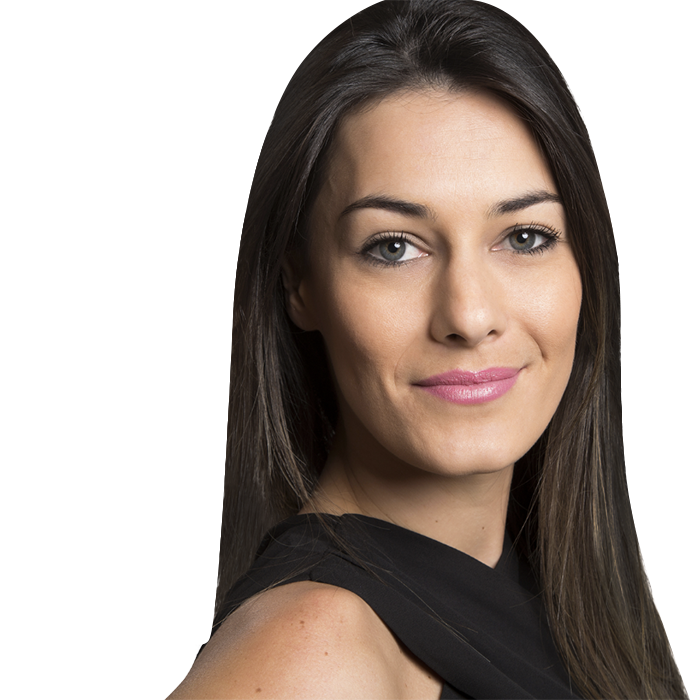 Mesotherapy
What is Mesotherapy Treatment?
A revolution in the world of injectable skin enhancement, mesotherapy for the face is a French skin rejuvenation technique that involves the injection of a mixture of several homeopathic and medicinal substances directly into your skin to enhance your natural beauty. 
Mesotherapy for the face uses substances such as vitamins, minerals, antioxidants, hormones, plant extracts, and enzymes mixed together to form a cocktail that is designed to boost cell turnover, hydrate, and provide essential supplements to your skin. The cocktail of nurturing ingredients is injected into the mesodermal layer of the skin (hence the name mesotherapy) that helps to rejuvenate and tighten your skin as well as remove excess fat. With an increasing number of people turning to homeopathic medications to improve their health, mesotherapy facial rejuvenation procedure has started to gain a lot of popularity as it reassures patients that only natural antioxidants and skin-improving agents are being injected into their skin.
Mesotherapy Procedure
As a non-surgical cosmetic solution that rejuvenates the skin, mesotherapy for the face is a simple and quick procedure that lasts around 20-30 minutes. 
Step 1:

First, a professional will determine the ingredients that are to be injected into your skin based on the area to be treated, your expectations, age, personal characteristics, skin conditions, medical history, and a number of different other factors. Once the professional has determined the right type of mixture, then the mesotherapy for the face can begin

Step 2:

A mesotherapy procedure

expert applies a numbing cream to your intended area of treatment. You'll then receive a series of injections using a special type of short needle attached to a 'mesogun' to deliver several consecutive injections into the middle layer of your skin. Mesotherapy injections for the face can be delivered at any depth from one to four millimeters into your skin

Step 3

: After your first session of mesotherapy for the face, you may be expected to return to your mesotherapy treatment professional several times, as you will probably need a set number of sessions before you can get the desired effects
Why is Mesotherapy Treatment done?
Originally developed in 1952 by a French doctor named Michel Pastor, mesotherapy was initially used to relieve people from pain. Today, this technique has gained popularity all over the world, and its uses have expanded beyond the boundaries of pain relief. The cocktail of ingredients that are injected into your skin when you go to a specialist for mesotherapy for the face have multiple uses and can do wonders for your skin. 
Today mesotherapy for the face is used for skin tightening, cellulite reduction, treating alopecia, tackling wrinkles and fine lines, and body contouring. It is also used to improve sluggish blood circulation in the body, helping it flush out aging toxins and oxidants. Mesotherapy is also used to address other skin concerns such as hyperpigmentation and can give your skin a youthful glow. However, the most common use of mesotherapy treatment is for the removal of excess fat. Usually, only two to four sessions of mesotherapy are required at an interval of 2-4 weeks to help a patient lose body weight in their targeted area. 
Benefits of mesotherapy treatment
The benefits of mesotherapy are many. 
Mesotherapy for the face hydrates and rejuvenates the skin

Improves acne and scarring

Reduces cellulite

Reduces excessive fat in areas like the stomach, neck, thighs, hips, legs, arms, and face

Tightens loose skin

Mesotherapy for the face can also be used to treat alopecia

Lightens pigmented skin
Who needs Mesotherapy Treatment?
Since a targeted solution is being injected deep into your skin, mesotherapy for the face is best for people with skin issues in the lower layers of the dermis. For patients who are suffering from dehydration, excessive cellulite, or dull, puffy, and saggy skin, getting mesotherapy for the face may be an excellent treatment option. For those who want to get rid of unwanted fat from their body but don't want to undergo liposuction, mesotherapy for treatments can also serve as an excellent non-surgical alternative. Not only is mesotherapy much cheaper, but it is also minimally invasive compared to liposuction. The vitamins in the mesotherapy solution that is injected into the face also stimulate the production of collagen in the skin, which helps to combat signs of aging, making mesotherapy for the face an excellent option for those looking to regain a youthful look.
Bear in mind that you are not a candidate for mesotherapy if you are pregnant, currently breastfeeding, or have a blood coagulation disorder that may affect the mesotherapy procedure. 
Risks of a Mesotherapy Procedure
While the effectiveness of mesotherapy in cosmetic purposes still requires further research, it is considered a safe and painless procedure. Since the procedure involves the use of tiny needles, side effects of mesotherapy for the face may include bruising, itchiness, swelling, and inflammation for a couple of days following the procedure. 
Some medications used in the mesotherapy solution may cause an allergic reaction, so make sure to inform your aesthetician about any allergies beforehand. You may also experience redness, increased sensitivity to touch, and small bumps on the treated after you've received mesotherapy on the face. However, all these side effects will disappear two days after the procedure. Other more serious side effects include: 
If you notice any of these side effects following a mesotherapy for the face treatment, you should consult a doctor right away.
How to Prepare for Mesotherapy Treatment
You do not need to do much to prepare for mesotherapy for the face except follow these few tips in order to achieve the best results:
Avoid anti-inflammatory drugs like Ibuprofen and aspirin for a week before the procedure 

Do not consume alcohol for at least 24 hours prior to treatment 

If you have a history of cold sores, make sure to let your aesthetician know beforehand so that they can put you on antiviral medication prior to your treatment
After getting mesotherapy treatment
Following mesotherapy for the face, you must:
Avoid excessive sun exposure for 72 hours. If you have to go out during the day, make sure to apply sunscreen before doing so

Refrain from strenuous exercise for at least 24 hours post-treatment

Avoid consuming alcohol or excess amounts of salt to avoid excessive swelling. If you have swelling, you may apply a cold compress
Results of Mesotherapy Treatment
Every patient is different, so results from mesotherapy for the face will vary depending upon the condition of the patient's skin, body type, the number of sessions they have had, and the type of treatment that was performed. Some patients will start to notice results almost immediately after their treatment, such as improved skin texture and hydration, while others may start noticing the results of mesotherapy for the face after a few sessions. With time, these results only improve, and you will notice your skin becoming smoother and more evenly toned. Your face and neck will look rejuvenated and blemishes such as acne scars, sunspots, and wrinkles will start to disappear. Once the final results of mesotherapy for the face are achieved, they last for a long time.
Mesotherapy in Dubai & Sharjah
If you are considering undergoing mesotherapy for the face in Dubai or Sharjah, Medcare can provide you with the best services available in the market. As one of the pioneers in the field of non-surgical cosmetic procedures, we at Medcare pride ourselves in providing top-class skin rejuvenation treatments and services. With the help of experienced staff and the latest equipment, we emphasize providing our clients with the best care possible along with natural-looking results with minimal downtime.
Mesotherapy specialists in Dubai & Sharjah
While the side effects of mesotherapy for the face are mild, when performed by a skilled professional, this procedure has no side effects at all. As one of the most prominent clinics in Dubai and Sharjah, we are committed to providing customized mesotherapy for the face options to our patients so that they experience their healthiest and most beautiful skin come alive. Book an appointment for mesotherapy for the face in Dubai with our experts today.