Microneedling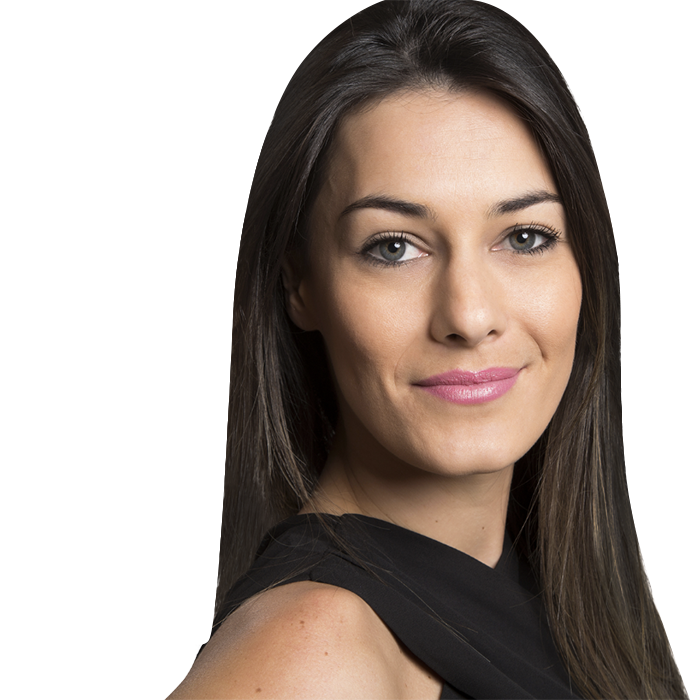 What is Microneedling?
Also known as collagen induction therapy, microneedling treatment is a cutting-edge modern cosmetic procedure that involves the use of small sterile needles to prick your skin. The procedure stimulates the generation of collagen & new skin tissue to give you smoother, healthier, & more toned skin. Microneedling is a procedure that is generally performed on the face & may be used to treat various scars, blemishes, wrinkles, & even large pores on your skin. 
The basic concept behind microneedling treatment is very simple. Think about what happens when you cut yourself – your body forms new skin cells & builds up the wound to close. During a microneedling procedure, when tiny needles puncture the surface of your skin, it prompts the deeper layer of the skin to rebuild & heal by generating new & healthy cells to give you a revitalized appearance. The process of microneedling is also beneficial as an antiaging treatment as it boosts collagen & elastin production in the layers of the dermis. Collagen & elastin are essential proteins that help your skin look smooth & youthful by giving it a firm & even texture. With age, the levels of these proteins in your body starts to decrease, leading to wrinkles & fine lines. Your skin can also lose collagen as a result of injuries such as surgical scars, acne scars, stretch marks & more.  
During a microneedling treatment, a dermaroller, dermapen, microneedle frequency device comprising of micro-fine needles ranging from 0.5 to 2.5 millimeters in diameter makes small insertions into your skin. As a result, your body rushes to heal itself & produce more collagen, giving your skin a more plump & youthful appearance.
Microneedling Procedure
Microneedling is a procedure that dates back to as far as 1995, when it was first used to treat surgical scarring. Now, microneedling is used to treat a far wider range of skin problems. The prospect of multiple tiny needles puncturing your skin may sound a bit scary, but microneedling is a painless & simple procedure that involves the needles being inserted just like pinpricks that enter only surface-level deep. To help you get a better understanding of the microneedling treatment, listed below are the steps involved in a microneedling procedure:
Step 1: Consultation:

Like most cosmetic procedures, a microneedling treatment will also begin with an initial consultation to gauge whether it is the best option for you. Your physician will walk you through the entire process, take your medical history & appraise you of any potential complications

Step 2: Numbing:

The actual procedure begins by numbing the intended area of treatment using a topic anesthetic to ensure that the procedure is comfortable for you

Step 3: Cleansing:

Your skin is thoroughly cleansed in order to disinfect the face & kill any bacteria that may be able to enter through the puncture wounds

Step 4: Needling:

A dermaroller or any other microneedling tool is rolled over the surface of your face. At every point, the doctor can adjust the penetration depth of the needles based on the thickness of your skin & the level of scarring

Step 5: Serum application:

A layer of serum containing moisturizers, vitamin C, minerals, & other ingredients is applied over your raw skin. The serum is able to penetrate your skin through punctures, which ultimately increases its efficacy.
Why is Microneedling Treatment Done?
Microneedling procedures are all the rage in skin rejuvenation today, & for good reason. As a simple & effective facial rejuvenation treatment, microneedling is an easy method to give new life to your skin, reverse the signs of aging, & treat scars. 
The increase in collagen synthesis helps your skin radiate & look younger than ever before. The needles also break down scar tissue & encourage your skin to create new cells to help treat acne, surgical scars, sun damage, hyperpigmentation, dark spots, & other skin concerns. With just one treatment, a microneedling procedure can make your skin glow & continue to enhance the look & feel of your skin for months afterwards. Microneedling can be performed just about anywhere on the body & can also help fight stretch marks. 
Benefits of Microneedling
Following are only some of the vast benefits of getting a microneedling treatment:
Safe & quick minimally invasive procedure 

Treats scar & other blemishes

Fights signs of aging

Treats sun damage

Reduces the size of enlarged pores

Fewer side effects than laser & chemical peel treatments 

Rosacea reduction
Who needs Microneedling?
Unlike laser therapy, a microneedling procedure is completely mechanical & does not make use of heat, making it safe for all skin types & tones. It is a safe & effective treatment option for those who are looking to smoothen out their skin & cure acne scars without having to undergo painful & time-consuming surgery. If you also have small bumps on your skin from your clogged pores, a microneedling treatment can help clear them up too. 
However, if you are pregnant or have got any open wounds on your face, then this treatment option might not be a suitable one for you. Additionally, if you are currently undergoing radiation therapy or have recently undergone radiotherapy, then you should avoid a microneedling procedure. 
Also, steer clear of microneedling if you have eczema, keloid scarring, or are on blood thinners. People with active infections or open wounds should wait for them to heal before trying out this procedure. Microneedling treatment might also not be suitable for frequent alcohol drinkers as alcohol can cause dehydration which could make the procedure ineffective. 
Risks & Side Effects of a Microneedling Procedure
The side effects of a microneedling treatment are very minimal, the most common being minor irritation at the site of the treatment. You may have an allergic reaction to the serum that is applied to your skin after the microneedling, so make sure to let your aesthetician know about allergies beforehand. You will also notice a little bit of redness on your skin for a few days after the procedure, kind of like a sunburn. A few puncture scabs may also pop up, but fret not-they'll go away themselves in a few days. 
You might also notice that your skin may feel tight, swollen, dry, & sensitive for a few days following the treatment but all of that will soon go away & you will start to see a major improvement in the overall appearance of your skin.
How to Prepare for Microneedling
There's no special preparation required before a microneedling treatment. However, in order to achieve the best results, there are a few precautions you should take prior to treatment. You should
Avoid Accutane & tretinoin for at least six months prior to your microneedling treatment

Do not use topical agents that may make your skin extra sensitive—such as exfoliants, for at least 5-7 days before treatment

Avoid laser exposure for at least two weeks prior

Avoid excessive sun exposure to at least three weeks before treatment

Do not shave on the day of your treatment to avoid any skin irritation

Do not take anti-inflammatory medications such as Ibuprofen or Advil for at least three days prior to your treatment session
After Getting Microneedling Treatment
As with most cosmetic procedures, it is important that you look after your skin following a microneedling procedure in order to ensure the best results. A doctor will provide detailed instructions on how to take care of your skin post-treatment based on your specific medical history, so make sure to follow them diligently. Here are a few general tips that everyone should follow after getting a microneedling treatment:
Avoid sun exposure as much as possible for two weeks after the procedure. If you have to go out, make sure to apply sunscreen

Avoid going to places that could have a lot of germs such as lakes, swimming pools because the puncture wounds on your face might get infected if you don't keep your skin clean

Do not apply ice on your face for a couple of days after the treatment.

Wash your hands before touching your face

Do not put on any makeup for 24 hours following a microneedling procedure

Apply any topical antibiotic cream that your doctor may recommend to avoid infection
Results of Microneedling Treatment
Microneedling offers your skin an array of long-lasting results that you'll love. Some results, such as skin tightening or radiance, will show up almost instantly, while others will take around two to four weeks before they manifest. As the collagen in your skin starts to produce, you will notice a significant reduction in the appearance of enlarged pores, acne, wrinkles, & fine lines. 
Microneedling in Dubai & Sharjah
When it comes to receiving the best kind of microneedling treatment in Dubai & Sharjah, there's only one place that you can trust to provide you with the best care possible – Medcare. At Medcare, we are dedicated to making you look & feel magnificent at an affordable price. If you have questions or want to get to know more about microneedling treatments in Dubai or Sharjah, do not hesitate to get in touch with Medcare today.
Microneedling specialists in Dubai & Sharjah
The secret behind Medcare's success lies not only in our cutting-edge equipment but also in the ongoing training we provide to our team of experts. Our microneedling experts are at the top of their field. They combine their vast knowledge & experience with a holistic approach to skincare to provide you with the best skin rejuvenation treatments. With our experienced & highly qualified board-certified experts by your side, you can be confident that you are in safe hands.