Oxygen Facial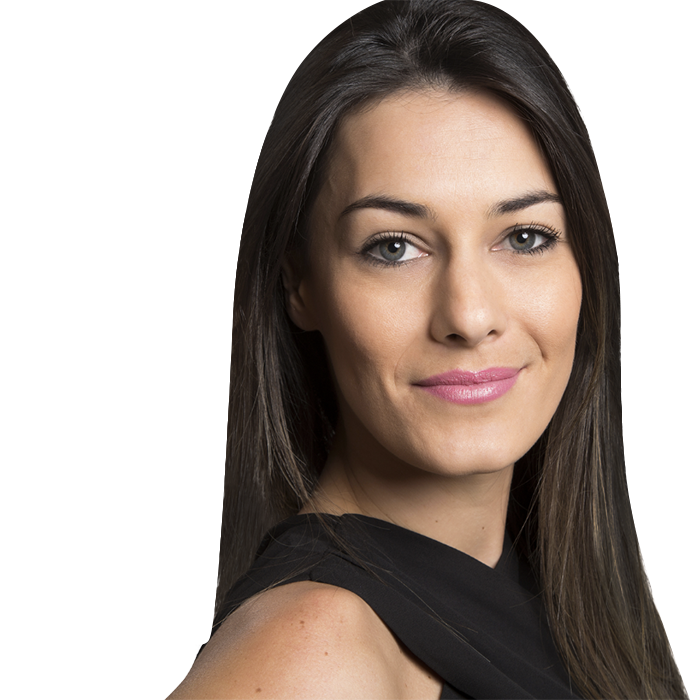 OxyGeneo Facial
What is an Oxygen Facial?
An oxygen facial is a non-invasive skin rejuvenation procedure designed to hydrate and oxygenate your skin to support the formation of natural collagen for a more youthful look. The OxyGeneo facial is a next-generation oxygen facial procedure that exfoliates skin and delivers highly concentrated molecules of oxygen to the outer layers of your epidermis to promote the growth of collagen. It helps you maintain your skin's health, making it look bright and rejuvenated. In addition to concentrated oxygen, the OxyGeneo Facial also infuses skin with nutrients, minerals, plant extracts, and vitamins.
Oxygen facial treatment is highly beneficial for your skin as it infuses much-needed oxygen into the layers of your dermis to help hydrate skin so that it glows. The procedure replenishes the oxygen content of your skin via a jet spray. It also infuses skin cells with the nutrients they need to stay healthy, helping your skin to look bright, radiant, and healthy. The treatment also boosts the production of collagen within your skin, drastically reducing the appearance of skin blemishes such as fine lines and wrinkles. Additionally, since the oxygen sprayed during this procedure contains vitamins and minerals, it also helps to detoxify your skin.
OxyGeneo Facial Procedure
Despite sounding a bit complex, the OxyGeneo facial is a simple and completely non-invasive procedure that takes around 30 to 75 minutes. An expert starts the treatment with a thorough examination of your skin. Depending upon your skin condition, suitable serums are selected to infuse with the oxygen. This is followed by a proper cleansing of the area of your skin that is to be treated to remove any dust particles or possible pollutants. Then your skin is exfoliated to remove dead skin cells from the outer layers for higher absorption. 
Once your skin is exfoliated, the oxygen facial procedure begins. The process consists of four steps: 
Step 1: Radio Frequency:

This step is carried out to activate fibroblast activity in your skin to make it look fresher and rejuvenated. Radio frequency also works to reduce wrinkles, fine lines, and age marks, resulting in tightened and firm skin. As radio frequency treatment stimulates increased blood circulation, it allows for more oxygen to be absorbed into the targeted area

Step 2: Oxygen Delivery:

A wand is used to deliver a stream of high-pressure oxygen to the surface of your skin. This not only replenishes the oxygen content of your skin cells but also promotes the growth of collagen. The wand is rotated all over your face, which helps to smooth and calm your facial skin

Step 3: Serum Treatment: A customized serum usually containing minerals, vitamins, hyaluronic acid, and antioxidants is applied to the face to tighten your skin and make it plumper, while also eliminating fine lines and wrinkles. In most cases, the wand will be used to apply the serum
Step 4: Massage:

This is the final step of the oxygen facial treatment. Your face is massaged by a trained expert to increase lymph node drainage to reduce puffiness and water retention. Additional creams and lotions are used to hydrate your skin to ensure long-lasting results. These special serums not only moisturize your skin but they also improve its texture, making it smoother and softer
Why is an Oxygen Facial done?
There are many reasons why oxygen facial rejuvenation treatment is so popular today. From cleansing your pores to eliminating fine lines and wrinkles, an oxygen facial treatment is capable of addressing all of your skin problems. Many skin conditions can be treated with just a few sessions. 
As the oxygen enters the deepest layers of your skin, it brings out a natural blush and instant glow from increased tissue oxygenation and improved circulation. It can also give your skin radiance as an oxygen facial treatment removes superficial toxins and impurities. An oxygen facial also detoxifies the skin, reduces the size of your pores, and deeply cleanses to free your skin from acne and other blemishes.
Additionally, an oxygen facial serves as an excellent anti-aging treatment that fights normal signs of aging to keep you looking younger than ever. This is because it promotes the production of collagen within your skin, which is a protein that keeps your skin cells together. With age, this protein degenerates, leading to a weakening of the bond between skin cells to cause wrinkles and fine lines. An oxygen facial helps to reverse this normal aging effect. 
Benefits of an Oxygen Facial Treatment
There is a massive demand for oxygen facials in Dubai and other parts of the world. This is because this one simple and quick treatment can offer so many benefits to your skin. Following are some of the benefits of an oxygen facial treatment: 
Anti-aging effect

Fights acne, fine lines, and pimples

No downtime

Painless procedure 

Immediate results

Brings an instantaneous glow to your skin

Makes skin look more toned and even
Who needs an Oxygen Facial?
Is your skin lifeless? Do you miss your old soft, youthful skin? Do you face issues with acne and pimples every day? If the answer to any of these questions is "yes", then an oxygen facial might be the perfect skin rejuvenation treatment for you. People are always looking for a revolutionary non-invasive skincare treatment with minimal downtime to enhance the appearance of their skin. If you're also one of them and want flawless-looking skin, then an oxygen facial treatment is perfect for you. 
The best part about this treatment is that it is extremely gentle, so it's a great option for people with sensitive skin who want a dramatic change in appearance. If you have dry or flaky skin, an oxygen facial can help reinvigorate, moisturize, and provide protection from harmful sun exposure. 
However, if you are someone who has extremely sensitive skin, you must consult a dermatologist before getting this facial. An oxygen facial specialist will be able to give you the best advice regarding your options based on your skin condition.
Side Effects of an Oxygen Facial
There are usually little to no side effects of an oxygen facial. Unlike other facial rejuvenation procedures, an oxygen facial is completely painless and there is no burning, itching, or stinging associated with this kind of treatment. The best part is that there is no downtime, which means that you can instantly return to all your normal daily activities after getting an oxygen facial.
However, if you have sensitive skin, you may experience a little bit of redness on your face after the procedure. Do not worry, as this will subside a few hours after the treatment. You might also experience slight swelling or puffiness following an oxygen facial, but fret not, this too will diminish within a few hours. Additionally, it is also possible that you may have a slight allergic reaction to any of the products used in the oxygen facial serum. If you're allergic to any skincare ingredients, make sure to inform your doctor beforehand.
How to prepare for an Oxygen Facial?
There aren't many steps you need to follow before getting an oxygen facial treatment. It is a simple and quick procedure with little to no side effects. However, it is recommended that you follow the given instructions before getting an oxygen facial in Dubai and Sharjah:
Avoid excessive exposure to sunlight three to four weeks before the facial

Apply sunscreen as much as possible when going out to lower the chances of a possible sunburn

Do not wear any makeup on the day of your oxygen facial
After getting an Oxygen Facial
Following an oxygen facial, you can go about your everyday life as per usual. It is recommended that you continue your normal skincare regimen after the procedure and that you avoid smoking and strenuous exercise for a few days after the treatment. Since the exfoliation part of the treatment will expose your skin to new skin cells that are sensitive to light, it is also recommended that you avoid sun exposure as much as possible for a few days after the treatment. If you notice any kind of swelling or puffiness following the procedure, apply a cold compress on your face.
Results of an Oxygen Facial
An oxygen facial provides exceptional results almost instantly after the procedure without causing any harm to your skin. You will notice an instant glow to your skin and find issues such as acne scars and wrinkles to be healed, making your skin look younger and healthier than ever before. Results will only improve further over time and with successive sessions. 
Oxygen Facial in Dubai & Sharjah
Oxygen facial treatments, especially OxyGeneo, have become known as the 'Celebrity Facial Treatment' and are rapidly becoming an increasingly popular non-invasive skin rejuvenation treatment all across the UAE. At Medcare, our oxygen facial treatments are the perfect way to rejuvenate your skin in such a way that all eyes will be on you. Achieve radiant, flawless skin and enhance its appearance with a hydrating oxygen facial in Dubai and Sharjah with Medcare today.
Oxygen facial specialist in Dubai and Sharjah
If you're interested in an oxygen facial in Dubai or Sharjah, Medcare offers the latest oxygen facial treatments from some of the best professionals in the industry. At Medcare, our team of dedicated experts is committed to delivering personalized care to you and will make sure that you are well-taken care of from the minute you step in.