Warts: Causes, Removal, Types, Remedies, Treatment & More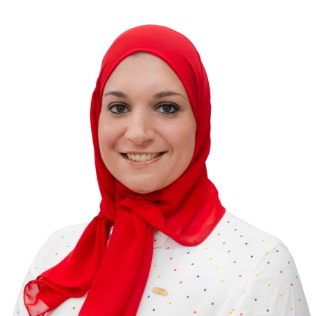 Written By: Dr. Mona Mady
Dr. Mona Mady is a Specialist in Dermatology at the Rashidiya - Medcare Medical Centre. She obtained her MB BCh in General Medicine & Surgery, from the esteemed Kasr Al Aini Medical College & her Masters in Dermatology & Venereology from the Al Azhar University, both in Cairo, Egypt.
Updated On:January 05, 2022
Read more.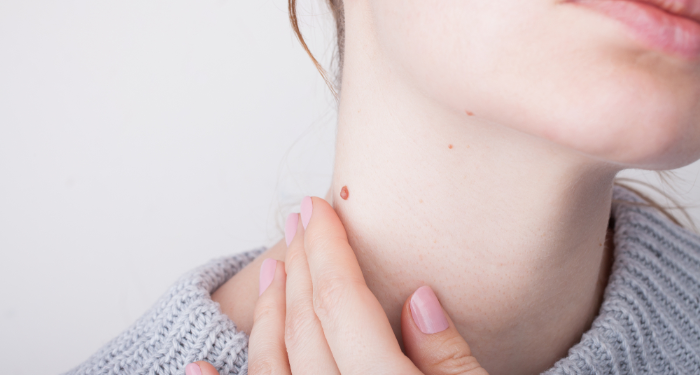 What is a Wart?
Warts refer to small growths or bumps on the skin. Warts have a rough, grainy texture & can grow on any part of the body, though they most commonly appear on the hands & feet.
Even though warts can be ugly in appearance & cause people to be self-conscious, they are generally harmless. However, most types of warts are contagious & can spread through touch. This is why many people choose to get their warts removed or opt for medical wart treatments as opposed to letting their wart disappear over time.
It is important to note that warts & moles are different. Warts are more likely to be skin-colored & do not contain pus unless infected.
Symptoms of Warts
There are several types of warts that you can contract & your symptoms will vary depending on the type of wart you have. Here are some common symptoms that warts are characterized by:
Grainy, rough texture
Brown or yellowish in color
Bumps on the skin
Surrounded by black pinpoints
Types of Warts
The type of wart you have depends on the location of the wart, the thickness of the skin in that area of the body, & the appearance of the wart. Most warts have been classified into five main types.
Common Warts: In most cases, common warts, medically termed verruca vulgaris, are found on toes, fingers, knuckles, elbows, & knees. They have a rounded top, a grainy texture, & often take the shape of a cauliflower. Common warts which cause clotted blood vessels to appear on the skin are known as seed warts.

Plane Warts: Plane warts, medically termed verruca plana, are characterized by a flat, round, & smooth appearance. They may be skin-colored, brownish, or yellowish. They are most commonly found on areas of the body that are often exposed to the sun such as the face, arms, & thighs. Plane warts appear in large numbers but are also most likely to subside & disappear quickly without any treatment.

Plantar Warts: Plantar warts are most commonly found on the sole of the feet & grow into the skin as opposed to protruding out of it. They are characterized by a hole in the skin in the center surrounded by hardened skin. They can be extremely difficult to clear.

Filiform Warts: Long & thin in shape, filiform warts commonly grow around the mouth, nose, on the neck, or under the chin. They are skin-colored with a thread-like & spiky texture, & they grow fast.

Periungual Warts: Periungual warts are found under and/or around fingernails & toenails. As a result, they often adversely affect nail growth & can cause pain.
When to see a doctor for warts?
Warts are usually not a cause for concern. However, you should go see a doctor if:
The wart is causing pain and/or disrupting your daily activities.
Home remedies & medical treatments have failed.
The wart has grown or spread.
Numerous warts have started to appear in a short amount of time.
The wart has become infected. Infected warts may contain pus or you may notice scabbing around the wart.
Causes of Warts
Warts can be caused by any virus strain belonging to the human papillomavirus (HPV) family. HPV viruses accelerate the growth of keratin, a hard protein, on the top layer of the skin which results in the formation of warts. The strain of HPV virus infecting your skin also determines the type of wart that will appear.
HPV viruses can be transferred through skin-to-skin contact which makes warts extremely contagious. You may even get infected with an HPV strain by coming in contact with shared or personal objects such as the towels or shoes of an already infected person.
The virus spreads through breaks in the skin & can spread through your body if:
You bite or scratch a wart.
Suck your fingers.
Bite your fingernails.
Shave the skin near the wart.
Risk Factors of Warts
Whether coming in contact with an HPV virus leads to a wart depends on how strong your immune system is & whether it can ward off the virus. This is why not everyone that gets infected with an HPV virus develops a wart. However, there are some groups that are more susceptible to developing warts including:
Children are at a greater risk of developing warts since their immune system has not fully developed.
People on immunosuppressive drugs are at a higher risk.
People with HIV/AIDS have weakened immune systems, thus, are at a greater risk.
Other risk factors for warts include:
Having damaged skin
Having wet skin
Coming in contact with rough surfaces
Pre-existing skin infections
Nail biting
Hands or feet that often sweat profusely
Scratching existing warts
Coming in contact with other people's warts
How to deal with warts?
Warts often disappear on their own once your immune system builds up the ability to fight off the HPV virus. However, this process can be very lengthy. It may take anywhere from a few months to a few years.
Waiting too long for your wart to disappear can be a bad idea because you run the risk of spreading the virus which will cause more warts to develop on different parts of your body & you can pass it on to people in close proximity to you. You should seek treatment & deal with your wart if it persists beyond a few months.
Here is how you can deal with warts:
Common Wart Treatments
All common wart treatments aim to destroy the wart by irritating the skin & stimulating the body's immune system. The immune system may not destroy the underlying HPV virus but will clear the wart. Here are the different treatment options for warts:
Using Salicylic Acid: Salicylic acid is used to remove the wart layer by layer. It is the main ingredient of wart medicines which come in different forms including as a cream, gel, paint, & even medicated Band-Aids.

Freezing the Wart: Your doctor may freeze the wart using cryotherapy. In a cryotherapy procedure, the wart is sprayed with liquid nitrogen causing a blister to form around & under the wart. The blister then scabs off with the wart in about a week, sometimes longer. Cryotherapy may be slightly painful & you may need to do it more than once for it to work, but it works well & will clear your wart eventually. This treatment does carry some side effects such as skin discolorations & blistering. This is why it's not often used as a treatment for warts on children.

Electrocautery: In certain sites warts could be cauterized. During this procedure you are given a local anesthesia & the wart is removed by electro cauterization

Laser: Warts can be removed using CO2 laser

Surgical Removal of Warts: If no other treatment option works, your doctor may advise you to have the wart surgically removed. During the surgery, you are given a local anesthetic & a surgical razor is used to remove the wart. In some cases, the wart may be removed using a laser. However, surgical removal of warts comes with a risk of permanent scarring.

Candida Antigen Shots: Candida antigen shots are used to stimulate the immune system & activate immune cells near the wart. These immune cells then attack the wart cells & destroy it.

Cantharidin: Cantharidin works in a similar fashion as salicylic acid does. When applied, or 'painted', over the wart, it causes a blister to form around & underneath it. The blister then lifts the warts from the skin, & scabs off in a week or so.
Home Remedies for Wart Treatment
If you notice a wart developing, you may want to opt for one of the following home remedies for wart treatment:
Duct Tape: Putting duct tape on the wart for a few days, removing it, & then repeating the cycle for a few weeks has been shown to cure warts. It peels layers of the skin, stimulating the immune system in the area of the wart, & causing it to destroy the wart cells.
OTC Wart Medicines: Some wart medicines containing salicylic acid can be bought & applied without a prescription.
OTC Freezing Sprays: You can also use an over-the-counter freezing spray on the wart.
Preventing Warts
You can reduce the risk of developing warts & prevent them by:
Washing your hands regularly.
Not touching or scratching existing warts.
Covering existing warts with a bandage.
Wearing shower sandals in pool areas, communal showers & locker rooms.
Keeping your hands & feet dry.
Avoiding nail biting.
Not sharing towels, shoes, socks, & similar items.
For more information on the causes, removal, types, remedies, & treatment of warts, get in touch with us.
Meet our doctors from the Dermatology department