Food Poisoning: Types, Symptoms, Causes, Treatment, Prevention, & More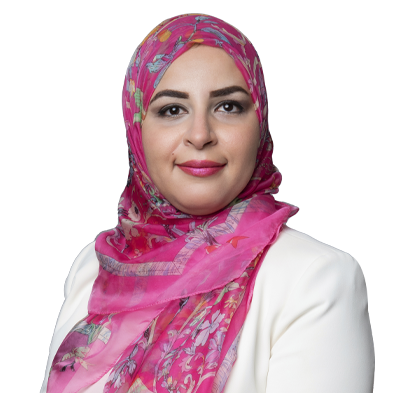 Written By: Dr. Rehab Ahmed
Dr. Rehab Ahmed is a specialist in the Department of Internal Medicine. She completed her BSc in Medicine & Surgery, as well as a Masters degree in Internal Medicine from the prestigious Kasr-Al-Aini - Cairo University Medical College, Egypt.
Updated On:January 07, 2022
Read more.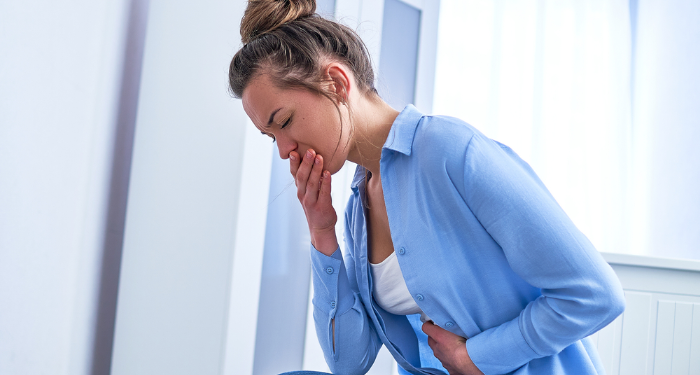 What Is Food Poisoning?
Food poisoning refers to food-borne illnesses that arise from ingestion of food that is either rotten or contaminated with toxins, chemicals, or infectious agents such as bacteria or viruses. Millions of people each year suffer from food poisoning & food-borne illnesses, making them an extremely common health ailment. Food poisoning is not a critical condition in most cases.
Food Poisoning Symptoms
Symptoms differ from case to case depending on the type of food poisoning you may have contracted. The most common food poisoning symptoms include:
Nausea
Abdominal cramps
Vomiting
Disrupted appetite
Fever
Fatigue & weaknessHeadaches
Chills
When to See A Doctor for Food Poisoning
You should contact your doctor immediately if you experience the following symptoms:
Persistent diarrhea (lasting more than three days)
High fever
Dehydration
Blood in urine
Bloody diarrhea
Bloody vomit
Blurred vision
Severe abdominal pain & cramps
These symptoms indicate severe food poisoning that can be life-threatening. Prompt diagnosis & treatment is required in these cases.
Types & Causes of Food Poisoning
There are more than 200 infectious causes of food poisoning. Food poisoning cases differ depending on the underlying cause, also determining how long food poisoning symptoms will take to appear.
Most food poisoning cases belong to the following 3 types:
Food Poisoning by Bacteria
Food contaminated by bacteria is the most common cause of food poisoning. There are several bacteria that can result in food poisoning & food-borne illnesses including:
E. Coli (takes 1-8 days for symptoms to appear)
Listeria (takes 9 to 48 hours for symptoms to appear)
Salmonella (takes 1 to 3 days for symptoms to appear)
Campylobacter (takes 2 to 5 days for symptoms to appear)
Clostridium Botulinum (takes 12 to 72 hours for symptoms to appear)
Shigella (takes 24 to 48 hours for symptoms to appear)
By far, salmonella-caused food poisoning is the most prevalent, whereas Campylobacter & Clostridium Botulinum are less frequent but increasingly dangerous.
2. Food Poisoning by Viruses
The following viral agents can contaminate food & lead to food poisoning:
Noroviruses (takes 12 to 48 hours for symptoms to appear)
Rotavirus (takes 1 to 3 days for symptoms to appear)
Adenovirus (most commonly affects children. Takes 8 to 10 days for symptoms to appear)
Hepatitis A (takes 28 days for symptoms to appear)
3. Food Poisoning by Parasites
Food poisoning from parasite-contaminated food is much less common than food poisoning by bacteria. This is because parasites can stay dormant inside your body for years & you won't experience any symptoms at all. However, they wreak havoc for those with weakened immune systems & in pregnant women.
The most frequently seen parasite that triggers food poisoning is Toxoplasma gondii & is found in undercooked meat. It can be transferred through water as well & if pregnant women get infected, it can prove to be lethal for fetuses.
Risk Factors of Food Poisoning
Whether you are at risk of food poisoning as well as the severity with which symptoms manifest themselves depends not just on the type/cause of food poisoning but also on your age, health, strength of immune system, etc.
There are some groups that are at higher risk including:
Older people are more likely to have suppressed or weaker immune systems which makes them more susceptible to bacterial, viral, & parasitical agents that cause food poisoning.

Infants & young children are also at a higher risk of food poisoning since their immune systems have not developed fully.

Pregnant women are more susceptible to food poisoning & symptoms manifest more severely in them because their bodies are going through several metabolic changes.

People with chronic illnesses such as AIDs, liver illnesses, diabetes, etc. are often on immunosuppressive drugs which puts them at a higher risk of food poisoning.
Complications from Food Poisoning
The following health complications arise from food poisoning in several cases:
Dehydration is one of the most common & serious results of food poisoning, especially in infants & older people, both of whom have weak immune systems. Dehydration takes place because of loss of fluids & mineral due to food poisoning-caused diarrhea, vomiting etc.

Listeria infection is a result of food poisoning caused by listeria bacteria & is a life-threatening condition. If pregnant women contract listeria infection they may suffer from miscarriages & can even deliver a still-born baby. It can be fatal for infants & those that do survive may suffer from delayed development & neurological damage.

E. Coli food poisoning can, in some cases, result in hemolytic uremic syndrome which attacks the kidneys & may even lead to kidney failure in extreme cases. The syndrome can be identified through bloody diarrhea. The aforementioned groups that are at high risk of getting food poisoning must receive medical attention at the first instance.
Food Poisoning Treatment
Treatment for food poisoning, like most gastrointestinal conditions, depends on the underlying cause. Antibiotics are used to treat bacterial food poisoning and, in some cases, antibiotics may need to be administered using IV drips. To combat dehydration caused by food poisoning, your doctor may give you intravenous fluids & salts to rehydrate your body.
Mild cases of food poisoning can be treated using some home remedies for food poisoning including over-the-counter medication such as Imodium & Pepto Bismol.
In order to recover from food poisoning, patients can use the following home remedies:
Get plenty of rest.
Drink lots of fluid.
Avoid foods that are harder to digest such as dairy products, fatty foods, spicy and /or fried foods.
Stay away from caffeinated drinks, alcohol, & abstain from smoking.
Food Poisoning Prevention
Since food poisoning is a food-borne illness, it can easily be prevented by taking the following measures:
Exercise caution when preparing & storing food.
Cook foods which carry infectious agents when uncooked, like meats, all the way through & avoid eating them raw.
Take extra care of how food is handled.
Wash your hands before cooking & eating food.
Store food at the right temperature.
To understand more about the symptoms, causes, treatment & prevention of food poisoning get in touch with us.
Meet our doctors from the Internal Medicine department