Diarrhea: Common Causes, Treatment, Prevention, & More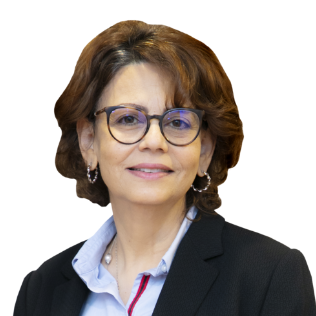 Written By: Dr. Amany Talaat Girgis
Dr. Amany Talaat Girgis is a specialist gastroenterologist in the Gastroenterology Department at Medcare Hospital in Sharjah. She completed her MBBch & Master of Internal medicine from Ain Shams University in Egypt & then went on to obtain a Fellowship of the Royal College of Physicians (UK).
Updated On:January 07, 2022
Read more.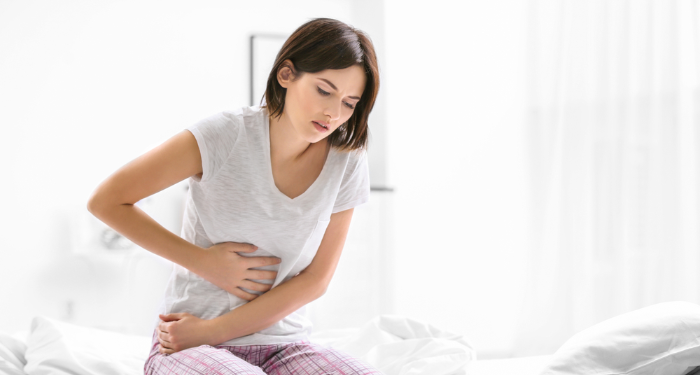 What is Diarrhea?
Diarrhea is a gastrointestinal condition where the patient suffers from frequent, loose, & watery bowel movements. Diarrhea is an extremely common, self-limiting disease & often short-lived. Most mild cases can easily be treated at home. Mild cases of diarrhea that last only a few days are referred to as acute diarrhea while severe cases which persist for more than 4 weeks are referred to as chronic diarrhea.
Diarrhea commonly inflicts travelers who visit places that have poor sanitation, contaminated food, & airborne viruses. This is known as Traveler's diarrhea.
What Are the Symptoms of Diarrhea?
Diarrhea can be identified from a set of different symptoms, the combination and/or severity of which often indicates whether you are suffering from acute or chronic diarrhea.
Symptoms of Acute Diarrhea
Thin & watery stool (sometimes bloody)
Bloated belly
Cramps
Abdominal pain & discomfort
Chills
Unusually frequent bowel movements
Vomiting
Nausea
Dehydration
Symptoms of Chronic Diarrhea
Blood in the stool
Mucus in the stool
Weight loss (less likely to be common)
Fever
Chronic dehydration (occasionally)
Abdominal pain
Oral ulceration
GIT symptoms
When to See A Doctor for Diarrhea
Acute diarrhea is not necessarily a cause for concern & can often easily be resolved at home. However, if you experience diarrhea symptoms with your diarrhea lasting beyond a week, see a doctor immediately as chronic diarrhea is often accompanied by more severe gastrointestinal diseases that warrant immediate medical attention.
If young children exhibit signs of dehydration from diarrhea or if they experience high fever or expel stool with pus, blood, or mucus, they should be taken to see a doctor immediately.
What Causes Diarrhea?
There are a variety of factors that cause diarrhea & the severity of diarrhea varies from cause to cause as well. Here are some common causes of diarrhea:
Viral Causes of Diarrhea: Diarrhea can result from a number of viral infections. Viruses that cause diarrhea include Rotavirus, Viral Hepatitis, & Norwalk virus. SARS-CoV-2, the virus responsible for the infamous coronavirus, has also been linked to diarrhea in some cases.

Bacterial Causes of Diarrhea: Bacterial infections arising from bacteria such as Salmonella, E-Coli, & Shigella are often a cause of acute diarrhea whereas bacteria such as Clostridium Difficile can lead to chronic diarrhea.

Diarrhea as a side effect of Medications: Diarrhea is a common side effect of several medications, especially antibiotics. Yes, antibiotics can give you diarrhea. This is because they disrupt the gastrointestinal bacterial balance by destroying good bacteria alongside harmful bacteria.

Antacids with high magnesium content as well as drugs used for cancer treatment can result in Diarrhea as well. Excessive use of laxatives can also cause diarrhea.
Can Lactose Intolerance cause Diarrhea?
If people who are lactose intolerant eat dairy products that are high in lactose, they can get diarrhea.
Can IBS give you Diarrhea?
Irritable bowel syndrome (IBS) is a common cause of 'functional diarrhea' which is a type of chronic diarrhea where there is no apparent issue with any digestive organ yet the digestive system is still not functioning properly. IBS primarily results in cramps, abdominal pain, & improper bowel movements which can include diarrheal bowel movements in many cases.
Diarrhea from other Gut Diseases
Chronic diarrhea disease can be caused by several other gastrointestinal diseases & infections such as Inflammatory Bowel Disease (IBD) which can result from Crohn's disease, ulcerative colitis, etc. Celiac disease also causes diarrhea in some instances.
Dietary Causes of Diarrhea
An imbalanced/improper diet can also lead to diarrheal infection. This includes a high use of artificial sweeteners sometimes causing diarrhea & a diet high in fructose content resulting in diarrhea for those unable to digest fructose efficiently. Fructose is a type of sugar naturally present in several fruits & is artificially added in beverages, etc. Apart from that, diets high in caffeine, magnesium, olestra (a substitute for fat), etc. can also increase your chances of contracting diarrhea.
Diarrhea Risk Factors
The following factors can make you more susceptible to contracting diarrhea:
Having a high-fibre diet.
Eating a diet high in spicy foods.
Neglecting personal hygiene.
Eating contaminated foods.
Improper food preparation, storage, & handling.
Complications from Diarrhea
It is important to note that because diarrhea results in excessive fluid loss, it can lead to severe dehydration, which is characterized by:
Fatigue
Increased heart rate
Decreased urination
Concentrated, yellow urine
Dryness in the mouth
Lightheadedness
Dry skin
If you feel dehydrated from diarrhea despite rehydrating continuously, contact your doctor.
Diarrhea Treatment
While most cases of acute diarrhea dissipate on their own without treatment, more severe cases warrant medical attention & you will need to make a trip to the doctor's office for the right remedy. Depending on the underlying cause of your diarrhea, a doctor may treat you in the following ways:
Diarrhea Treatment by Antibiotics: Diarrhea resulting from bacterial infections is treated using antibiotics. If a certain antibiotic is the cause of the diarrhea, then your doctor will take you off it & prescribe an alternative.

Antidiarrheal Medication: Mild, yet persistent cases of diarrhea can be treated using a 3-day course of Racecadotril.

Rehydration: In cases where diarrhea causes severe dehydration in patients & drinking more fluids does not remedy it, doctors may administer fluids through intravenous drips. Doctors may also suggest using oral rehydration solution/salts (ORS). ORS has a high concentration of salts & glucose & has been proven to cure over 90% of mild diarrhea cases.

Treatment of Underlying Diseases: Diarrhea caused by IBS, IBD, Celiac disease, etc. is cured by diagnosing & then treating the underlying disease.
Preventing Diarrhea
It is always better to take steps to prevent diarrhea. Here is how you can stop diarrhea:
Drinking clean water
Ensuring proper sanitation
Washing hands regularly
Improving your diet
Ensuring proper refrigeration of food
To understand more about the symptoms, causes, treatment & prevention of diarrhea get in touch with us.
Meet our doctors from the Gastroenterology department