Sepsis (Blood Infection): Causes, Signs, Symptoms, Treatment & More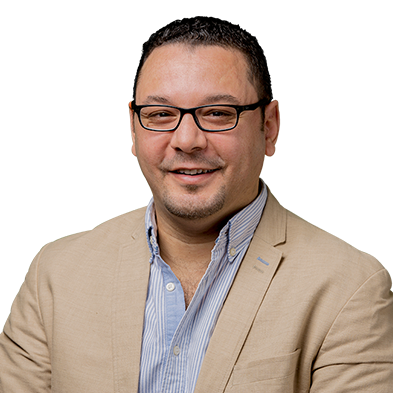 Written By: Dr. Ahmed Abdelhameed
Dr. Ahmed Mohamed Abdelhameed is an internal medicine specialist at Medcare, qualified with an MD in Internal Medicine from Assiut University, Egypt.
Updated On:March 30, 2022
Read more.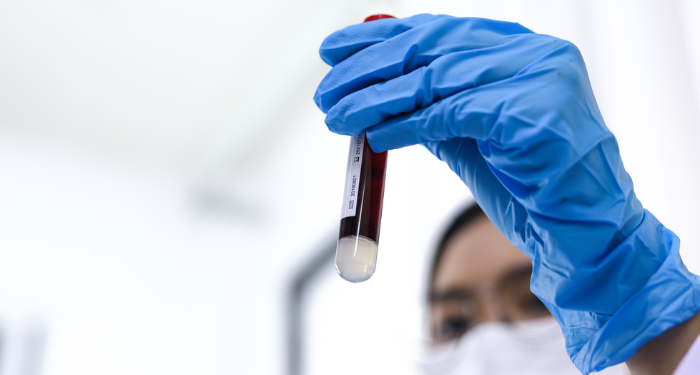 What is Blood Infection?
Disease-causing organisms are usually kept at bay by barriers such as skin & your body's immune system. However, in certain cases, infection can't be contained & makes its way into your circulatory system. This blood infection is known as sepsis.
Blood infection causes widespread effects owing to the body's extensive vascular system. The immune system responds by releasing an unusually large amount of chemicals that affect the whole body. This makes it especially important that blood infection treatment is timely & effective.
Signs & Symptoms of Blood Infection
Signs of blood infection include a wide range of manifestations that may be easy to confuse for a non-threatening infection. You may experience:
Breathlessness
Rapid heartbeat
Confusion or disorientation
Fever
Muscle pain
Less than usual urination
Nausea & vomiting
Diarrhea
Rashes or discolouration of the skin, especially the lips or tongue
Symptoms of Blood Infection in Children
Blood infection can have detrimental effects on infants since their immune system is still in the process of developing. Your baby might be irritable & exhibit the following signs of blood infection:
Difficulty in suckling, or reduced feeding
Trouble going to sleep or waking up
Blue or pale skin, lips or tongue
Persistent rashes
Low or high temperature
Abnormal breathing & heartbeat
Abnormal crying sound
Lack of response
Older children can also be susceptible to blood infection given their activity levels, which makes them more prone to wounds & infections. Older child symptoms may be similar to adult symptoms.
When to Visit a Doctor for Blood Infection
If you or your child have had a previous infection that was untreated or an infection that doesn't seem to subside despite the usual course of treatment along with signs of blood infection, you should visit a doctor immediately.
Causes of Blood Infection
Bacterial infection is the most frequent cause of blood infection. However, fungal & viral infections can also result in the same signs. A breach in the body's protective mechanisms allows organisms to spread around the body, spreading toxic substances which are responsible for the diverse symptoms of blood infection.
The causative agent may be introduced through:
A wound that hasn't been tended to properly
The use of a catheter or breathing tube
Poor hygiene
Blood infections commonly begin in:
Lungs
Bones (Osteomyelitis)
Gastrointestinal Tract
Urinary Tract
Skin
Stages of Blood Infection
Without blood infection treatment, a patient's condition worsens. Blood infection can progress through the following stages:
Mild sepsis
Severe sepsis
Septic shock
From its onset, the signs of blood infection vary with each stage of the condition.
Mild Sepsis
Mild sepsis is the initial stage of blood infection. The symptoms experienced at this stage are mostly fever, weakness, increased heart rate & respiration. Patients experiencing these signs of blood infection require blood infection treatment at this stage to increase the chances of survival without severe complications.
Severe Sepsis
Since the mild sepsis stage may be overlooked, blood infection might progress to the second stage, which is known as severe sepsis, before it is treated medically. This stage is characterized by decreased blood supply to organs, usually due to clotting, as well as a drop in blood pressure. The signs of blood infection in severe sepsis can include breathing difficulty, abdominal pain, diarrhea, decreased urine production, & increased heart rate.
Septic Shock
Without blood infection treatment, blood infection progresses to its most critical stage. Septic shock is marked by life threateningly low blood pressure.
Initially the body's neural & hormonal systems may temporarily maintain the blood pressure, which may manifest through a decrease in urine output & increased heart rate. Eventually, the decreased blood pressure severely affects the delivery of oxygen & other requirements. This results in increased levels of lactic acid as the cells try to function without adequate oxygen. Blood glucose levels may also be elevated in such severe blood infection due to the release of stress hormones.
As a result, blood infection causes multi-organ dysfunction. Even though emergency treatment may prove successful in certain cases, a high mortality rate is associated with septic shock.
Risk factors for Blood Infection
Normally infections are self-limiting or require basic treatment. However, certain individuals may be at greater risk of progressive blood infection with concerning signs & complications. Blood infections are a problem for:
Aged individuals
Premature infants or infants aged 3 months or younger
Individuals using immunosuppressants to avoid tissue rejection after transplants or for autoimmune diseases
Frequent antibiotic users
Hospitalized patients in the ICU or those using catheters or breathing tubes
Complications of Blood Infection
Signs of blood infection may progress into the following complications if the response to blood infection treatment is unsatisfactory:
Cardiogenic shock or heart failure
Brain damage
Gangrene
Treatment of Blood Infection
Mild blood infection may be treated using antibiotics & IV fluids.In more progressive cases, blood infection treatment involves the following medication in addition to antibiotics:
Vasopressors to maintain blood pressure
Glucocorticoids to limit inflammation
Insulin to manage blood glucose
Painkillers
Since organ damage is a common sign of severe blood infection, supportive measures may be required. These may include:
Dialysis for kidney failure
Respiratory devices to maintain oxygen levels
Surgery may be necessary to remove excessively damaged tissue or gangrenous parts of the body.
Home Remedies for Blood Infection
Even though home remedies may not be enough to cure blood infection, the use of certain foods can prove helpful in boosting your immune system:
Vitamin C helps enhance your immune system & is found in abundance in citrus fruits
Turmeric is a well-known anti-inflammatory & anti-bacterial agent that can be applied externally to irritated areas or taken as a drink
Herbs such as lobelia & slippery elm can be applied as a paste to heal wounds
Garlic, ginger, honey, clove & oregano are also known for their antibacterial properties
However, seeking blood infection treatment from an expert is still advised.
Prevention of Blood Infection
Blood infection, even though worrisome, can be prevented quite easily. Simple yet effective habits that can save you from serious signs of blood infection include:
Eating healthy
Getting enough sleep
Regular hand washing
Completing treatment courses for mild infections
Keeping wounds clean
Following your doctor's advice on managing your overall health
Staying up-to-date with your vaccinations to prevent infections
For more information on the causes, signs, symptoms & treatment of sepsis, get in touch with us.
Meet our doctors from the Internal Medicine department