Pregnancy: A complete guide to your 9 month journey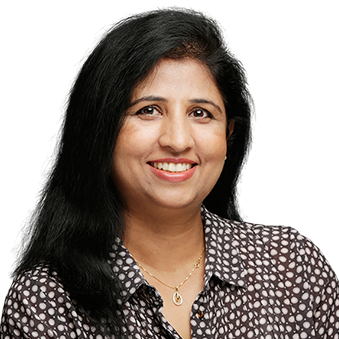 Written By: Dr. Sonia Chaudhary
Dr. Sonia Chaudhary is an obstetrics & gynaecology specialist who completed her Bachelors and Masters degrees from Government Medical College in Patiala, India. She has completed the training on Advanced and Basic Ultrasound in Obstetrics & Gynaecology Under FOGSI at Apollo Hospital, Delhi.
Updated On:October 26, 2021
Read more.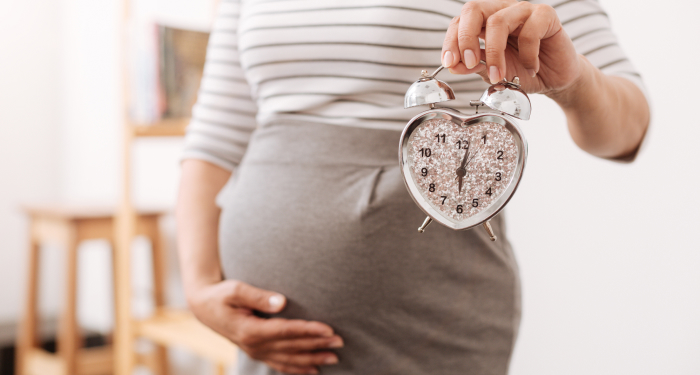 What is Pregnancy?
Pregnancy occurs in a woman's body after a sperm has fertilized an egg that has been released from the ovaries during ovulation. After fertilization, the egg enters the uterus and becomes implanted. If this process is successful, pregnancy begins. Some women might experience spotting during this time, known as implantation bleeding. A full-term pregnancy tends to last 40 weeks, though in some cases it can be a lot shorter or a bit longer.
Early Signs of Pregnancy
There are a number of early signs of pregnancy you should be aware of. The most important and easiest to notice would be a missed period, although these generally can be more irregular for some women than others. Another common sign may be nausea, commonly referred to as morning sickness – again, this is a symptom in some, not all, women.
Common telltale signs of pregnancy include:
Missed period: A missed period is one of the first signs of pregnancy. For accurate results, a pregnancy test can be taken at least two weeks after conception or a week after you have missed your period.
Tender breasts: You may experience tenderness and soreness in your breasts. This is due to rapid hormonal changes in your body. It is advised to wear breathable undergarments to prevent discomfort.
Mood swings: It is common to experience mood swings like those in PMS (Premenstrual Syndrome). Your body is going through an overwhelming number of hormonal changes, and it's normal to feel a mix of different emotions at once. However, if you are experiencing symptoms of depression, it is important to speak to your doctor.
Nausea or vomiting: Some women may experience nausea and vomiting a few weeks after implantation, although this is not the case for everyone.
Pregnancy symptoms - week 1
Breast tenderness or soreness
Nausea
High body and basal temperature
Frequent urination
Bloating
Pelvic cramps
Fatigue
Trimesters - Pregnancy Stages
Pregnancy consists of three trimesters.
First trimester (1-12 weeks):
The first trimester is often the trickiest one. It is when fetal development is the fastest as well as a high probability rate for a miscarriage. During this time, the fetus develops a spinal cord, brain, organs and a heartbeat. It is advised to be extremely careful with your lifestyle throughout pregnancy, especially during the first trimester.
Second trimester (13-27 weeks):
This is when you will develop a baby bump. The fetus is the size of a donut at this stage and usually kicks and moves around. It is common to experience back pain during this time due to the relaxing ligaments and extra pressure on your stomach and breast. The muscles in your abdomen are separated to accommodate your growing uterus. Try to maintain a good posture, wear comfortable shoes, sleep on your side and stay active. Loss of balance is also a common occurrence because your center of gravity shifts as your uterus becomes heavier. Exercises such as prenatal yoga can be relaxing and helpful for expecting mothers.
Third trimester (28-40 weeks):
As the fetus grows, so does the fatigue. You may find it harder to exercise and move around as your body is carrying a lot of weight. The third trimester can be the most physically challenging. It is around week 37 when it can be determined whether you'll have a natural birth or a c-section. The head of the baby has to be towards the lower part of the uterus for a natural birth.
Your cervix lining will become softer and thinner as your body prepares itself for birthing.
When to see a doctor during your pregnancy
Because no two pregnancies are the same, it's important to schedule regular appointments with your doctor throughout the nine-month journey. For a normal pregnancy, it's recommended you visit once a month during the first trimester, every two weeks during the second and once a week in the third. During these prenatal visits, the doctor will monitor your health as well as that of the baby's.
Should any of the following occur, it's crucial you seek immediate medical attention:
If you start bleeding, passing liquid or foul smelling discharge
Early contractions before the due date or mid-trimester
Extreme swelling
Rapid weight gain or weight loss
Sudden decrease in fetal movement
Experiencing extreme depression
Severe headaches and convulsions
High fever
Common Conditions during Pregnancy
The conditions you may or may not go through during your pregnancy can vary considerably. With the body undergoing remarkable changes until they come to term – a doubling in blood volume, expansion of the ribcage and loosening of ligaments are just a few examples, it should come as no surprise that pregnancy can bring its own set to conditions.
Common occurrences women might experience during pregnancy:
Yeast infections and UTI (Urinary Tract Infection): During pregnancy, the body produces a lot of estrogen, which makes you more susceptible to yeast infections. It is advised to wear comfortable cotton undergarments as well as proper treatment. Untreated UTIs and yeast infections may cause serious complications with childbirth as well as kidney problems.
IBS (Irritable Bowel Syndrome): Pregnancy can severely slow down your metabolism, resulting in either constipation or diarrhea. If your IBS persists, please speak to your doctor to avoid complications such as hemorrhoids.
Gas/flatulence: It is common to experience gas and flatulence during pregnancy due to raging hormones and increased estrogen in the body.
Nausea: You may experience nausea and vomiting, commonly referred to as morning sickness. If nausea persists, a medical practitioner can guide you in the right direction to mitigate symptoms.
Weight gain: A woman with a regular pre-pregnancy BMI should gain about 11 to 16kg during pregnancy. It is advised to follow a healthy lifestyle and exercise to avoid obesity or other health problems. During pregnancy, some women are prone to developing diabetes or high blood pressure. It is always a good idea to keep your health in check to avoid any complications.
Frequent urination: During pregnancy, the growing uterus puts a lot of pressure on your bladder, which causes frequent urination. It is still important to stay hydrated at all times.
Headaches: Increased blood flow towards the uterus might cause low blood pressure and low iron. It is important to take pre-natal vitamins if needed and talk to your doctor to prescribe you a pregnancy-safe painkiller.
Vaginal discharge: Within the first couple of weeks following conception, you may notice changes in your vaginal discharge, which tends to increase through the pregnancy, being heaviest in its final stages. At this stage, the discharge may contain thick, blood-streaked mucus – an early sign of labor. While it's recommended to avoid tampons during pregnancy, an unscented panty liner can be helpful for dealing with vaginal discharge.
Labor and Pregnancy
The final stage of your nine-month pregnancy journey, the labor process lasts hours or sometimes days. It can be a scary process, particularly when every culture has horror stories about the pain of childbirth, but it's also an exciting time – you're about to meet your new baby.
Signs that occur before you go into labor:
Baby begins descending into the pelvis: If this is your first baby, an early sign that labor is imminent occurs when the child 'drops' into the pelvis. This tends to happen two to four weeks prior to the onset of labor. For women who have already had a child, the drop occurs much later, usually right before labor begins.
Dilation of the cervix: In the weeks or days prior to delivery, the cervix should begin dilating. Your doctor should check for this via an examination as you enter the final few weeks of your pregnancy and measure the degree of dilation.
Increased cramps and back pain: As your joints and muscles get stronger ahead of childbirth, you may experience increased cramping sensations in the groin area as well as lower back pain. The pain may be intense if you have had a child before.
Looser joints: Many pregnant women, particularly towards the latter stages of their journey, feel less balanced on their than normal. This is due to Relaxin, a hormone that loosens the ligaments. Prior to labor, the body secretes more Relaxin, which may make your joints feel even looser than they have so far in the pregnancy.
Diarrhea: With muscles throughout your body naturally loosening ahead of birth, the rectum is no exception. Don't worry if you find yourself prone to diarrhea at a late stage of your pregnancy – it could be a sign of the impending onset of labor.
Weight gain ceases: While you've become used to gaining kilos over the course of the pregnancy, this often tails off towards the end of the journey. This is caused by your amniotic fluid decreasing as your bathroom visits are rising. However, your baby's weight is still increasing.
Increased fatigue: As with the first, your third trimester can see a recurrence of fatigue. This is partly down to increasingly frequent bathroom breaks and your large belly interrupting sleep at night. It's important to compensate for this by taking frequent naps when you can.
Possible loss of mucus plug: The mucus plug seals the uterus, and many – though not all – pregnant women lose theirs prior to delivery. Its consistency resembles that of nasal mucus, and the plug may come out in a single big piece or lots of small ones.
Vaginal discharge changes: During the final stages of your pregnancy and a few days before the onset of labor, you may notice a change in the flow and consistency of your vaginal discharge, which may become thicker and pinker.
Difference in the frequency and strength of contractions: While contractions are the most obvious sign that you're going into labor, this isn't always the case. Your body may go through practice contractions as far back as months before your baby is ready to be delivered. These 'false' labor contractions tend to ease after beginning, go away when you adjust your position and do not grow in intensity over time.
Water breaks: Commonly associated as the final sign that a pregnant woman is entering labor, water breaking actually occurs a lot less often than you may think – statistics suggest that only about 15 percent of pregnant women actually experience their water breaking ahead of labor.
How to Prevent a Pregnancy
There are numerous options available to avoid pregnancy. They fit into one of three categories: barrier-based contraception, hormonal contraception and implanted contraception.
Barrier-based contraception methods:
Men's condoms: These are among the most commonly used and widely available contraceptive tools.
Women's condoms: Nearly as effective at preventing pregnancy as the men's version.
Diaphragm: Another highly effective barrier method of contraception, the diaphragm guards the uterus against the entry of sperm.
Cervical cap: The gynecologist can insert this small silicon cap over the cervix.
Sponge: This soft, disposable sponge kills sperm on contact.
Hormonal contraception methods:
Birth control pill: The most popular form of hormonal birth control, these pills contain either estrogen, progestin or a combination of both hormones. They work by stopping the ovaries from releasing an egg (ovulation), which means there is nothing for a sperm to fertilize. Birth control pills may also balance fluctuations in hormones that occur during the menstrual cycle. However, they aren't suited to all women – consult your doctor if you have any concerns about using a birth control pill.
Contraceptive patches: An alternative to oral contraception such as the pill that works in a similar fashion, contraceptive patches can be worn on the upper arm, stomach or back. The patch must be worn for three weeks and removed as the wearer's menstrual cycle begins.
Injections: Injectable contraceptives are another viable alternative for women seeking to avoid pregnancy. After being given by a medical professional every 12 to 14 weeks, the shot stops the release of an egg by the uterus, preventing pregnancy. It also affects the cervix's fluid, thickening it to prevent sperm from entering.
Implants: Implants placed under the skin of the arm by giving a small prick on the skin under local anaesthasia.
Exercise During Pregnancy
For a healthy woman experiencing a normal pregnancy, regular exercise is not only safe but beneficial, so long as it is discussed with and cleared by a doctor during the early stages of the pregnancy. Generally speaking, exercise during pregnancy should be low-impact and easy on the joints and muscles – a brisk walk rather than a run, or a stationary bicycle as opposed to a regular one. Swimming is also an excellent workout, as it exercises every major muscle group in the body as the water supports your weight.
Precautions to take when exercising during pregnancy:
Be mindful of your hydration levels, and drink lots of water during your exercise session. Symptoms of dehydration are an abnormally high heart rate, dizziness and darker-than-normal urine.
As the breasts are heavier than normal during pregnancy, it's important to wear an appropriate-sized sports bra that offers both support and protection.
Be mindful of your body temperature. Stay well hydrated, exercise in a comfortable climate and wear loose clothes to avoid overheating your body – this is particularly important in the first trimester.
Don't participate in exercises that involve standing still or lying on your back for long periods.
What to Eat during your pregnancy
As your body undergoes dramatic changes over the nine-month journey, it's very important that you consume nutrient-dense foods for both your health and your baby's.
Important nutrients you should include in your pregnancy diet:
DHA: This plays a crucial part in the development of your baby's eyes and brain. Consume 200-300mg per day. DHA is naturally found in fish such as salmon, as well as chia seeds (mix these into your smoothies) and walnuts (leave the skin on).
Iron: Pregnant women require approximately twice the recommended daily allowance of this mineral compared to non-pregnant women. It plays an important role in creating the blood that brings your baby oxygen. Beans (especially edamame, red kidney and chickpeas), red meat, spinach and nuts are all rich sources of iron.
Iodine: 290 micrograms of this mineral a day will benefit the development of a baby's brain and nervous system. Milk, cheese, yoghurt, tuna, salmon and seaweed are all rich sources of iodine.
Folic acid: Eating this – at least 400 to 600 micrograms a day – can be important for preventing deformities in a baby's developing brain and spine. You can find it in leafy green vegetables such as cabbage, brussels sprouts, broccoli and certain fortified breakfast cereals.
Calcium: An important mineral for your baby's development of bones, muscles, teeth and nerves, you should try to include 1000mg of this in your daily pregnancy diet. Calcium is found in dairy foods and green leafy vegetables.
Vitamin D: This is crucial because it not only aids calcium in its baby-development role but also helps maintain a healthy immune system for expecting mothers. Vitamin D is found in oily fish (including sardines and salmon), red meat and the yolks of eggs.
Pregnancy vs PMS
The early stages of pregnancy and premenstrual syndrome (PMS) share a number of symptoms, and it can sometimes be confusing to differentiate between the two.
Some of the symptoms common to early pregnancy and PMS include:
Headaches or migraines
Back pain
Mood swings that include increased anxiety and irritability
Constipation
Higher frequency of urination
Breast tenderness or pain
Key differences between symptoms and signs of both pregnancy and PMS too:
Bleeding: While some women experience heavy bleeding at the beginning of their period, mild spotting may take place during the early stages of pregnancy after the embryo has been implanted into the uterus.
Food aversions or cravings: These may occur in both early pregnancy and PMS but are often stronger during the former. If you're feeling more intense cravings or aversions than you normally do during PMS, it may be a sign of pregnancy.
Cramps: Another common symptom of PMS, mild pelvic or abdominal pain can also occur during early pregnancy.
Fatigue: Tiredness occurs during early pregnancy as well as in many women going through PMS. Lingering fatigue may be a sign of pregnancy, as PMS fatigue tends to dissipate once a woman's period has begun.
Massage During Pregnancy
Beyond leisure and relaxation, there are many therapeutic benefits to getting a massage while pregnant. These special massages, which are widely available throughout the UAE, deliver a host of benefits throughout your nine-month pregnancy journey:
They can help regulate your hormones: Not only do pregnancy massages significantly increase relaxation, regulate mood and boost cardiovascular health, they have also been shown to balance hormones such as cortisol (the so-called 'stress hormone'), serotonin and dopamine (a shortage of both can lead to depression)
Massages reduce swelling and nerve pain: With your growing uterus exerting greater pressure on the body's major blood vessels, reduced circulation can cause swelling of the body and nerve pain – particularly the sciatic nerve, thanks to lower back strain – which a massage can help relieve.
Prior to beginning any massage programmed, be sure to speak to your prenatal doctor – and ensure your massage therapist is certified to give prenatal massages.
Meet our doctors from the Obstetrics & Gynaecology department