Sexually Transmitted Diseases (STDs) in Men: Symptoms, Causes, Treatment & Types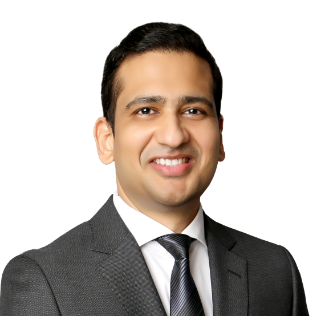 Written By: Dr. Rahul Chaudhary
Dr. Rahul Chaudhary is a cosmetology specialist with a Masters Degree in Dermatology, Venereology & Leprosy from the Banaras Hindu University, India.
Updated On:March 24, 2022
Read more.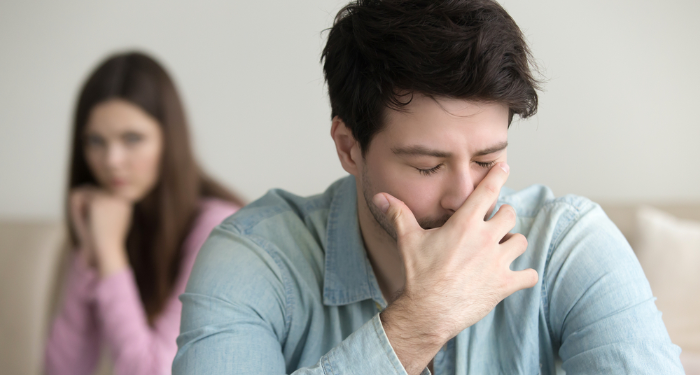 What is a Sexually Transmitted Disease (STD)?
A sexually transmitted disease, or simply STD, is a disease that is usually contracted through sexual activity. Even though women are more at risk of getting an STD, STD in men is common. STD symptoms may vary according to the disease. Even though such a disease may cause significant physical & mental discomfort, STD treatment is fairly simple if you catch the signs early.
STD Symptoms in Men
STD symptoms may not appear immediately after the disease first settles in or may not appear at all. The average time before the onset of the signs of STD in men is approximately 20 days or earlier.
The first symptom of an STD is usually a sore at the site of infection. This might be followed by:
Rashes, blisters, sores, or discoloration of the skin of the penis or anus
Pain during urination or ejaculation
Unusually frequent urination
Discharge that smells or is of a strange color
STD symptoms may not be limited to your pubic region. Common manifestations, depending on the particular disease, are:
Fever
Rashes or blister on other parts of the body such as your mouth
Flu-like symptoms
Fatigue
When to visit a doctor for STD?
Ideally, you should visit your doctor as soon as you notice irritated skin, sores, or anything out of the norm.
Causes of STD in men
Contrary to the belief that STDs can only result from sexual intercourse, it is possible for you to get an STD during anal or oral sex. STDs are caused by bacteria & viruses that grow rapidly in moist & warm conditions. These may be passed on through a number of ways:
Contact with vaginal fluid, semen, or blood
Skin to skin contact
Some STDs may be introduced into your system via non-sexual modes, such as sharing needles with someone who might be harboring an STD or contact with used towels, clothes, or toilet seats.
Types of STD in men
Some common STDs in men are:
Chlamydia
Gonorrhea
Trichomoniasis
Hepatitis A & B
Human papilloma virus (HPV)
Herpes
Syphilis
HIV
Chlamydia
Chlamydia is one of the most common bacterial infections responsible for STD. Most men experience symptoms within 1-3 weeks of infection, or rarely after months. Others may experience no symptoms at all. It rarely becomes serious enough to cause complications, & the symptoms of this STD are usually limited to pain & fever. You might notice a cloudy, watery discharge from your penis.
Gonorrhea
Gonorrhea is also a bacterial infection that usually manifests within a week to a month of contact. Common symptoms include pain while urinating, swelling of the foreskin, & discharge that could be white, yellow, or green in color.
Trichomoniasis
Trichomoniasis rarely causes symptoms in most men. However, symptoms of this STD may appear within a week or at maximum, a month. You might feel pain during urination or ejaculation, swelling or redness, or a thin, white discharge.
Hepatitis A & B
Hepatitis is caused by a variety of viral strains. While both types can be STDs, Hepatitis A is also transmitted through food or water contaminated with feces, whereas Hepatitis B is most contracted through blood-to-blood contact. Hepatitis B may show no symptoms, but Hepatitis A can present in around 4 weeks of infection with abdominal (liver) pain, nausea, vomiting, fatigue, fever, & unusually dark urine.
Human Papilloma Virus (HPV)
Nearly 40 strains of sexually transmitted HPV have been discovered, making it one of the most common STDs, with two types of risk:
Low-risk HPV often results in genital warts. These may be found on the penis, scrotum, or anus. Sometimes, warts may be present in the back of your throat or in the oral cavity

High-risk HPV may be more aggressive & can lead to cancer
Herpes
Herpes is an STD caused by a viral infection. It might take approximately 2-4 weeks before you become aware of any symptoms. Herpes often results in sores or grouped blisters on the genitals, anus, or mouth. Other symptoms of this STD may include itching & pain in the genitals, swollen lymph nodes in nearby areas, fever, or body ache. Recurrent herpes may cause symptoms of greater intensity.
Syphilis
Syphilis is another STD caused by a bacteria & is only spread through contact with syphilitic sores. The incidence of this STD in men is increasing.
Typically the first symptom of this STD is relatively painless genital sore called 'chancre' which may develop after 3 weeks of infection. These may also be present on other parts such as oral cavity, periaral area ,palms or soles of the feet. Chancres can heal on their own within 6 weeks without treatment.
Second stage syphilis extends from 6 weeks to 6 months after infection & can present with, resistant itchy rash on the body with involvement of palms & soles, hair loss, weight loss, swollen lymph nodes, fatigue, & joint pain.
Tertiary syphilis, the most advanced stage, can cause multiple organ damage.
HIV
HIV can go unnoticed for as many as 10-15 years. However, within 3 weeks the symptoms of this STD initially present like flu with fever, fatigue, sore throat, diarrhea, night sweats, or joint pain. Rashes or ulcers in the mouth or elsewhere may also appear.
The symptoms can progressively worsen over a long duration to eventually result in Acquired Immunodeficiency Syndrome (AIDS), which is life-threatening.
How are STD tests done?
You can request STD testing if you suspect your partner may have an STD or if you experience any of the symptoms of STD.
After physical examination, your doctor might ask for:
An oral swab
A swab from inside your penis
Blood tests
A urine sample
A swab from genital sores
The sample is used to detect the presence of the bacteria or virus.
Risk Factors for STD in men
Your chances of having an STD significantly increase due to the following factors:
Multiple Sexual Partners: The likelihood of contracting an STD increases with multiple sexual partners who may be harboring an STD.
Sexual Contact with Someone who has Multiple Sexual Partners: Engaging in sexual activity with a person who may have multiple partners would mean that they may be more susceptible to contracting STDs, putting you at greater risk.
Unprotected Sex: Without the protection offered by the use of condoms, your chances of exposure increase significantly.
Sharing Needles with Possible STD Patients: Since STDs may be transmitted through contact with blood, using contaminated needles can introduce the causative directly into your bloodstream.
Using Drugs for Erectile Dysfunction: According to studies, the use of drugs such as Viagra have made men more susceptible to STDs due to high risk behavior of such men. Protection is particularly important for such people.
Engaging in Unprotected Anal Sex: Owing to greater exposure to bacteria, as well as increased risk of injuries, you may be at greater risk of contracting an STD than during other acts.
Men having Sexual Relations with Other Men: The prevalence of certain STDs such as HIV & gonorrhea is particularly high in men with male sexual partners.
Previous STD: Patients with previous history of STD are at increased risk of recurrent STDs.
Complications of STD in men
Without STD treatment, a number of very serious complications could occur. Depending on the cause, untreated STD may lead to:
Prostate cancer
Throat cancer
Genital ulcers
Sterility
Multiple organ damage (heart, kidneys, brain)
Blindness
Treatment of STD in men
STD treatment is fairly simple if you catch the infection early.
Bacterial STD Treatment: Completing the appropriate antibiotic course for bacterial causes can cure STD. Gonorrhea & Chlamydia may be treated together given their usual simultaneous appearance.
Parasitic STD Treatment: Antibiotics are also used to cure parasitic STDs, such as trichomoniasis.
Viral STD Treatment: Since antibiotics don't work on viral infections, your doctor will prescribe antiviral drugs instead. However, viral STDs such as Herpes, Hepatitis B, HPV, & HIV have no actual treatment. In this case, you may be prescribed suppressive drugs to limit the effects of infection or your symptoms are managed. The infection may still be communicable despite use of anti-viral or suppressive drugs. Genital warts due to HPV can be removed by freezing or cauterising them by a doctor
Your doctor can prescribe a topical ointment to help heal sores & blisters alongside the medication for STD treatment. It is advised to avoid engaging in any form of sexual activity until STD treatment is complete.
Home remedies for STD
A number of natural substances can help you in STD at home:
Anti-bacterial & anti-inflammatory ingredients such as turmeric, honey & garlic are commonly used for most bacterial infections
Apple cider vinegar has been proven to show beneficial effects in the treatment of STD.
It can be applied to sore & warts or consumed with water. However, it is important to note that it can be corrosive on the sensitive skin of genitals.
You should let your doctor know about using any such remedies. It is best if these are used as complementary rather than as substitutes for treatment.
Prevention of STD
You can prevent facing the hassles that come with the symptoms of STD & STD treatment if you maintain your personal hygiene & healthy sexual habits. A few tips that can go a long way in keeping you safe are:
Avoid sharing towels or garment
Clean up before & after any sexual activity
Use condoms
Get vaccinated for STDs like hepatitis or Human papillomavirus (HPV)
We offer a range of services to cater to your health concerns. If you need more information on common causes, signs, types, testing, or treatment, get in touch with us.
Meet our doctors from the Dermatology department