Chickenpox (Varicella) Treatment & Prevention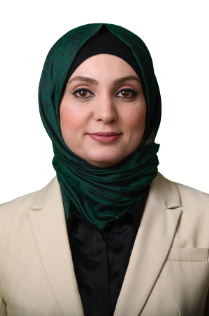 Written By: Dr. Maha Osman
Dr. Maha Osman is a Family Medicine specialist qualified with MBBCh & MRCGP, UK degrees. She is a member of the Egyptian Family Medicine Board & a Member of the Royal College of General Practitioners.
Updated On:August 29, 2021
Read more.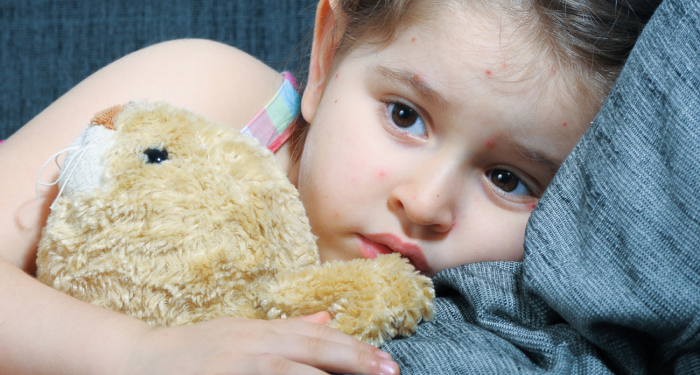 What is Chickenpox?
Chickenpox is a contagious infection caused by the varicella-zoster virus. It tends to be more prevalent in children than in teenagers & adults, although adults can develop it. While quite rare, it is possible to get chickenpox twice.
Chickenpox Symptoms
Chickenpox symptoms arise up to 20 days after exposure to the virus.
Common symptoms of Chickenpox include:
Red spots anywhere on the body; this is usually the first symptom.
Symptoms similar to a fever (temperature above 38C, aches & pains).
Red rash & fluid-filled blisters, which then turn into scabs.
Loss of appetite, tiredness, & a general feeling of being unwell.
Does Chickenpox affect both children & adults?
Chickenpox is more common in children than in adults. On the rare occasion that an adult develops chickenpox, their experience tends to be more severe & could potentially lead to further complications. People most likely to catch chickenpox have never had it before & those who are not vaccinated against it. You can get vaccinated for chickenpox at Medcare.
When to see a doctor for Chickenpox?
If you suspect you or your child may have chickenpox, & want to confirm it, you can book a doctor's appointment at Medcare. A doctor would inspect the rash & diagnose the case based on that. Laboratory tests can also be conducted, in which case, a blood sample of the blister is taken.
Cause of Chickenpox
Caused by the varicella-zoster virus, chickenpox spreads when an infected person comes into contact with a person that has never previously had chickenpox or has not been vaccinated against it.
Chickenpox Recovery
It can take up to 20 days to completely recover from chickenpox. The recovery timeline depends from person to person. Chickenpox symptoms and irritation can be managed with medication from a pharmacy.
How long does it take to recover from chickenpox?
Chickenpox symptoms take 10 to 20 days to appear after exposure to the virus. Chickenpox cases in children are mild, and it can take up to two weeks for them to recover from the illness. Chickenpox continues to be contagious a couple of days before the rash appears until the lesions turn into scabs.
Adults with chickenpox are recommended to get medical assistance with managing their symptoms while letting the illness run its course. The vaccine is highly recommended for adults that have never had the virus as the illness is more likely to lead to hospitalisation or be fatal.
Chickenpox Complications
Complications from chickenpox, while rare, can happen. While the virus is mild, you should see your doctor immediately if you or your child experiences any of the following complications which can include:
A rash that's spread to one or both eyes
A rash becomes extremely red, tender, & warm
A lung infection (pneumonia)
Skin infections
Dehydration
Inflammation
Chickenpox tends to be a mild illness that goes away on its own. However, if you or your child are experiencing elevated symptoms, consult a doctor.
Chickenpox Risk Factors
While chickenpox is most common in children, their experience tends to be mild. Those at a higher risk of developing serious chickenpox include infants, adults, pregnant women, those with chronic illnesses, those with weak immune systems, and those undergoing intense treatment like chemotherapy. Fetuses are at risk of being affected by chickenpox if their mother develops it while pregnant. Chickenpox can also lead to critical health complications when exposed to premature infants.
Heading - Chickenpox Treatment
The best way to combat chickenpox is to get vaccinated against it (available at Medcare). While there isn't an exact treatment for chickenpox, symptoms can be soothed & managed until the person recovers.
Treatments that can soothe chickenpox symptoms are:
Calamine lotion for irritated skin.
Cooling gels are recommended to comfort itchy skin.
Staying hydrated to keep dehydration at bay.
It is important to avoid the temptation to itch & scratch blisters caused by chickenpox. This could lead to permanent scarring.
Caution: Do not take ibuprofen for a chickenpox fever. It has been found to worsen the illness & lead to further medical complications; like infections. Only take pain relievers that your doctor has suggested or prescribed.
Chickenpox Prevention
The best way to protect yourself & your family from chickenpox is to get the vaccine. Traditionally, those that get chickenpox in their childhood are unlikely to contract it again, although there is always a risk. Two doses of the chickenpox vaccine can protect an individual for a lifetime.
Some ways to avoid chickenpox are:
Distance yourself from an infected person until they completely recover.
Avoid coming into contact with surfaces & objects that have been touched by someone with active chickenpox.
Get the chickenpox vaccine.
Your health is at the heart of what we do. Our experts are always an appointment away to guide you through the right recovery plan.
Meet our doctors from the Family Medicine department