How to Get Rid Of Cellulite: Causes, Prevention, Treatment & More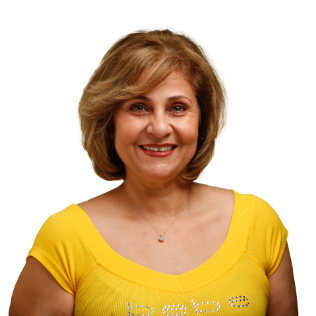 Written By: Dr. Hala Aljaber
Dr. Hala Aljaber is a Venerology specialist in the Dermatology Department of Medcare. She is qualified to provide a variety of specialised treatments including Botox® based treatments, filler injections, mesotherapy for skin and hair, peeling treatments using chemical crystals and CO2 injection.
Updated On:March 24, 2022
Read more.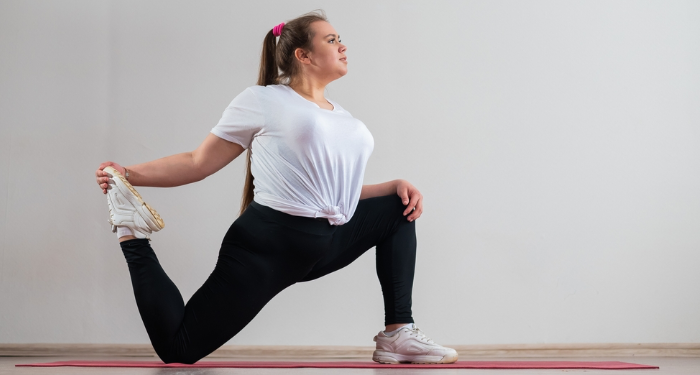 What is Cellulite?
Cellulite is a common skin condition characterized by lumps & dimples in the skin. It is also referred to as as orange-peel skin, cottage-cheese skin, hail damage, & the mattress phenomenon. It is most commonly found on the hips, thighs, buttocks, & abdomen. In some cases, it can also appear on breasts & upper arms.
Cellulite is a very common skin condition that can affect both men & women, although it is more common in women. In fact, medical research indicates that between 80 to 90% women will have cellulite at least some point in their lives. Cellulite is a harmless skin condition & there are numerous treatment options available, although their success & efficacy varies from case to case.
Symptoms of Cellulite
Signs & symptoms of cellulite vary depending on the severity of cellulite.
Mild cellulite symptoms are barely noticeable & one has to pinch their skin in the affected area to be able to see the signs. Cases of mild cellulite are characterized by:

A slightly sagging skin appearance
An 'orange-peel' texture of the skin
Mild lumps & depressions in the skin

Moderate cellulite is characterized by:

More prominent & visible dimples & depressions in the skin
A cottage cheese texture of the skin in the affected area
Moderately draped skin appearance

Severe cellulite is characterized by:

Numerous & deep depressions & lumps in the skin
Severely sagged skin appearance
A mattress texture to the skin
Rumpled skin & bumps with areas of valleys & peaks
When to See a Doctor for Cellulite?
Cellulite is completely harmless & you don't need to seek medical advice & treatment from a skin specialist (dermatologist) unless the appearance of your skin concerns you or you would like to get rid of cellulite quickly & effectively.
Causes of Cellulite
In areas of your body such as thighs, buttocks, & abdomen there exist fibrous connective tissues that connect your skin to the muscle underneath. In between the skin & muscle lies a layer of fat.
The exact cause of cellulite is not yet clear. However, medical professionals have noticed that cellulite seems to arise from the interaction of connective tissue & the layer of fat underneath the skin. Fat cells are thought to accumulate, pushing against the skin & causing the fibrous connective cords to pull down. This results in the formation of lumps & dimples in the skin. Since the thigh region contains more fatty tissue, it is the most common area of your body for cellulite to appear.
This cause of cellulite also helps to explain why women are more prone to cellulite. The skin structure of women is different for men, where in women the fat cells & connective cords are vertically arranged whereas in men they are found in a crisscross structure.
Medical research has also revealed that the following factors are linked to cellulite development:
Hormones such as estrogen, insulin, noradrenaline, & prolactin actively contribute to cellulite formation by causing fat cells to enlarge, making them more visible.
Age causes thinning of the skin & a loss of elasticity. This makes skin more likely to sag, contributing to visible cellulite formation.
Genetic factors determine the distribution of fat under the skin, the skin texture, structure, & body type. All these factors impact the development of cellulite.
Risk Factors of Cellulite
There are certain factors that can increase the likelihood of cellulite development or make it more visible including:
Aging
Being a woman
Genetics
Pregnancy, as it disturbs the hormonal balance in your body
A diet consisting of too much fat, salt, & carbohydrates & a fiber-deficient diet can increase the chances of cellulite production
An inactive lifestyle with no exercising or moving around frequently can increase the risk of cellulite
Gaining weight can make cellulite more visible
Wearing tight underwear & trousers can restrict blood flow to the thigh & buttock regions which may contribute to the development of cellulite
The Best Treatments to Get Rid of Cellulite
While cellulite does not cause any health problems or complications, many people with cellulite still prefer to get rid of it or at least reduce its visibility. There are several promising home remedies that one can try as well as several medical treatments that will get the job done.
Home Remedies for Cellulite Treatment
Cellulite treatments at home include:
Bioactive Collagen Peptides: Some studies have shown that women with cellulite who took oral supplements with bioactive collagen peptides experienced an improvement in their cellulite appearance.

Massage: Regularly massaging the area with cellulite can help reduce cellulite & if done properly with consistency, it may even treat cellulite completely. Massage improves lymphatic drainage & stretches the skin, resulting in the reduction of cellulite dimples & lumps.

Drinking Water: Increasing water intake improves blood circulation & lymphatic flow. This can help reduce cellulite & inhibit its further development.

Weight Loss: Losing weight can significantly reduce the visibility of cellulite, especially in overweight & obese people since excess body fat is reduced.

Exercises: Exercising can help reduce cellulite as well. There are certain exercises that tighten the skin around the thigh & abdomen region. Some exercises to try include:

Squats
Jump squats
Step-ups
Leg kickbacks
Side lunges


Lifestyle & Dietary Changes: While cellulite cannot be prevented entirely, changing your lifestyle & diet can help reduce cellulite development significantly. Add more fiber to your diet & reduce your fat, carbohydrate, & salt intake. Move around more & exercise frequently. You should also avoid sitting in one place or in one position for too long since that restricts blood flow to your buttocks & thighs, two common areas where cellulite appears.
Medical Cellulite Treatments
There are several medical therapies & techniques that can help eliminate cellulite. These include:
Acoustic Wave Therapy, where a device is used to transmit sound waves into the affected area to eliminate cellulite.
Laser Treatment can be used to break the fat tissue underneath the skin & also increase collagen production which thickens & tightens the skin. These can help reduce the visibility of cellulite. However, laser treatment is a short term solution only.
Subcision, where your doctor will use a needle to break up the connective tissue underneath the skin. This is also a temporary fix but lasts longer than laser treatment.
Carboxytherapy, where carbon dioxide gas is pumped under the skin to cause some cellulite to disappear.
Vacuum-Assisted Precise Tissue Release is another way of breaking up the connective cords under the skin. In this treatment, a device with small blades is used.
Radiofrequency Therapy is used to heat cellulite & cause it to disappear.
Medications & Creams such as retinol & caffeine have been shown to reduce cellulite by thickening the skin and/or dehydrating the fat cells under the skin.
If you are looking to find the best way to get rid of your cellulite, get in touch with a dermatologist at Medcare today.
For more information on the causes, prevention, & treatment of cellulite, please get in touch with us.
Meet our doctors from the Dermatology department
Similar Posts