Melasma - Treatment, Causes, Symptoms & Types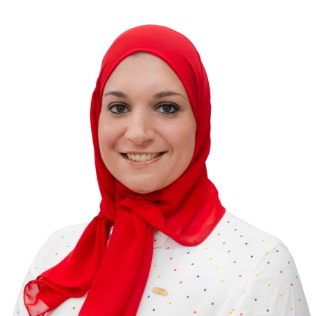 Written By: Dr. Mona Mady
Dr. Mona Mady is a Specialist in Dermatology at the Rashidiya - Medcare Medical Centre. She obtained her MB BCh in General Medicine & Surgery, from the esteemed Kasr Al Aini Medical College & her Masters in Dermatology & Venereology from the Al Azhar University, both in Cairo, Egypt.
Updated On:January 04, 2022
Read more.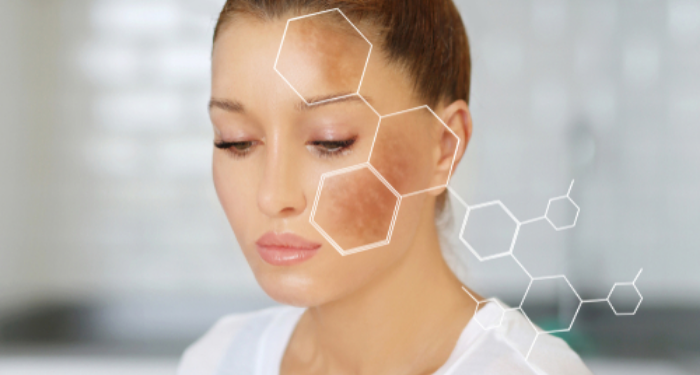 What is Melasma?
Melasma is a harmless skin condition that mostly affects women. It is classified as a pigmentation disorder & results in the formation of dark brown or gray patches on the skin.

Melasma is very common in pregnant women & is often referred to as the 'mask of pregnancy'. It can be found in men as well, though very rarely. Only 10% of all Melasma cases occur in men according to the American Academy of Dermatology.
Types of Melasma
Epidermal Melasma: Characterized by a dark brown colored patch with a well-defined border, epidermal melasma is a type of melasma that has a better chance of responding well to melasma treatments.

Dermal Melasma: This type causes a light brown or bluish patch on the skin & can be difficult to treat.

Mixed Melasma: It presents itself as a combination of the other two types, characterized by both dark & light brown or gray patches of discoloration.
Symptoms of Melasma
Melasma is characterized by discolored, brown or gray, patches on the skin. These patches primarily appear on the face, commonly on the forehead, cheeks, chin, the bridge of the nose, & the upper lip. In some cases, they are found on other areas of the body such as the neck, shoulders, & forearms, all of which are frequently exposed to the sunlight.
The patches are often symmetrical, therefore, matching melasma marks can be found on both sides of the face. The discoloration caused by melasma tends to lighten & darken with time. Many melasma patients report that the patches darken in the summer & get better in the winter.

Melasma does not cause any symptoms that one feels & is completely harmless but it often causes people to become self-conscious.
When to See a Doctor for Melasma?
You should contact a doctor who will refer you to a skin specialist (dermatologist) once you start noticing skin discoloration to get a prompt diagnosis & start on the right treatment.
Causes of Melasma
Medical professionals & researchers have yet to determine the exact cause of melasma. It has been linked with a malfunction of melanin-making cells, called melanocytes, in the skin that can cause them to produce excessive melanin. There are also several potential factors that can trigger melasma including:
Using birth control pills & contraceptives
Hormonal imbalance caused by pregnancy
Exposure to the sun
Reaction to skin care & cosmetic products
Stress & thyroid disease
Risk Factors of Melasma
The following factors increase the risk of melasma:
Being a woman increases the risk of getting melasma. 90% of all melasma cases are found in women.
Having darker skin increases your susceptibility for developing melasma.
Having a blood relative with melasma may also increase your likelihood of getting it.
Melasma Diagnosis
In most cases, doctors only need to conduct a visual examination to diagnose melasma. The Wood's lamp examination is a widely used technique used during the visual exam. In this procedure, a special device called Wood's light is used to look under the skin & check for fungal & bacterial infections. It also allows doctors to determine how many layers of the skin have been affected.
Additional medical tests may be conducted to root out the specific cause of melasma. To check for skin conditions that may have triggered your melasma, your doctor may conduct a biopsy where a small piece of skin from the affected area is taken & tested.
To get examined & tested for melasma, see a dermatologist.
Melasma Treatment
In some cases, melasma may abate by itself without treatment. We see this primarily in women whose melasma was triggered by pregnancy or use of birth control pills. However, in the majority of cases, melasma is chronic. It can last years & may even be untreatable.
There are medical treatments available that attempt to cure melasma including:
Hydroquinone Medication is Prescribed to Melasma Patients: It comes as a cream, ointment, lotion, or gel & is applied on the affected patch of skin.

Tretinoin & Corticosteroids may be Prescribed along with Hydroquinone Medication: Medicinal creams with tretinoin & corticosteroids lighten the skin. There are also triple creams available that contain hydroquinone, tretinoin, & corticosteroids, all in one.

Topical Creams: Your dermatologist can also ask you apply topical creams with azelaic or kojic acid, both of which work to lighten the skin.

Medical Procedures: Melasma can sometimes be treated partially or completely by skin procedures such as dermabrasion, microdermabrasion, laser treatment, or a light based procedure. Laser & light therapies are effective when melasma is a result of UV damage to the skin. Green-light therapy for melasma, for example, is commonly used to treat UV damage & lighten the skin.
Medical procedures for melasma are a last resort. If not performed correctly to suit the patient's skin type, they can lead to side effects such as skin irritation, recurrence of melasma, & other skin conditions. Consult your dermatologist for the best treatment for your skin or if you experience any side effects after the procedure.
Meet our doctors from the Dermatology department