Menopause - Symptoms, Causes & Treatment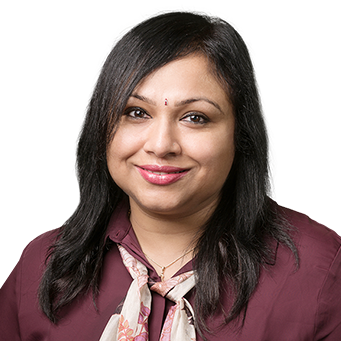 Written By: Dr. Shiva Harikrishnan
A highly qualified and experienced obstetrics and gynaecology specialist, Dr. Shiva Harikrishnan completed her MBBS, DGO and MD degrees from India.
Updated On:October 08, 2021
Read more.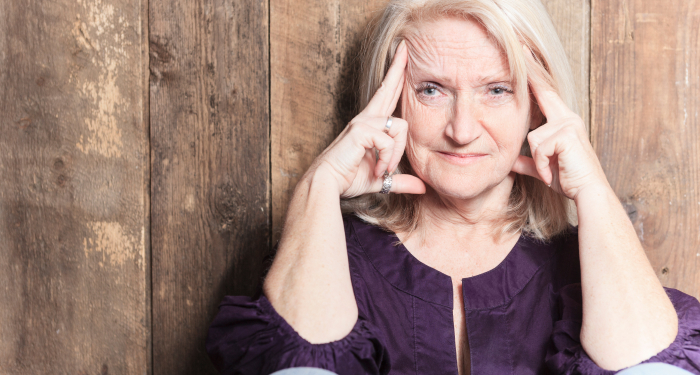 What is Menopause & why does it happen?
Menopause is a natural process that happens to every woman as the menstrual cycle comes to the end of its life & marks the end of a female's reproductive years. As women are born with all their eggs at birth, when the ovaries stop ovulating, the period cycle ends. Typically, menopause is diagnosed after a woman has gone 12 months without a period cycle, & it usually occurs between the ages of 48 to 51.
What are the signs & symptoms of Menopause
The onset of menopause is slow & gradual, often taking months or even years. What's more, the signs & symptoms, including how long it takes until the onset of menopause, differ from woman to woman. One common symptom is an irregularity in your menstrual cycle before it ends.
The varying symptoms of menopause help classify it into three broad stages:
Perimenopause
Menopause
Postmenopause
Perimenopause symptoms
The onset of perimenopause starts several years before menopause itself & is characterized by a reduction in the amount of estrogen produced in the body. The perimenopause stage lasts until the ovaries stop releasing eggs. The early stage of menopause is characterized by the following symptoms:
Irregular periods
Vaginal dryness
Temperature sensitivity, especially hot flashes & night sweats
Problems sleeping
Mood changes brought about by hormonal fluctuations
Slower metabolism & weight gain
Brittle, thinning hair, & dry skin
Sore or tender breasts
Post Menopause symptoms
As periods occur on a monthly basis (between 28 to 32 days on average), once a woman has not menstruated for more than 12 months, she is considered post-menopausal. While the menopausal symptoms, like hot flashes, ease up during this stage, the health risks related to a loss of estrogen can increase as you get older.
Some of the later symptoms of menopause include:
Weight gain
Exhaustion & fatigue
Irritability & depression
Palpitations, erratic heartbeat, & racing heart
Headaches
Muscle pain & joint aches
Hair loss
When should you see a doctor for Menopause
While menopause is a natural part of aging, it is a good idea to keep up with your regular visits to a doctor for preventative health care. Your healthcare practitioner may recommend regular screenings like mammograms, or he/she may recommend additional checkups like blood tests, colonoscopy, triglyceride screening, thyroid test, & pelvic assessments. You should get in touch with a doctor if you are experiencing menopausal symptoms earlier than 45 years of age. You may need a blood test to measure your hormone levels to rule out any other underlying conditions.
What are some of the Causes of Menopause
Menopause is a natural process that happens to every woman as there is a decline in fertility & reproductive hormones. As women experience varying symptoms, it is hard to determine the exact age when you can expect the onset of menopause. For most women, the menstrual cycle changes in their 40s. It may become more or less frequent, longer or shorter, & lighter or heavier. One common factor amongst all women is a marked change in fertility, hormone activity, & production.
Menopause as a result of surgery
In rare cases, menopause can also be brought about by oophorectomy surgery (removal of the ovaries). As the ovaries produce the period-regulating hormones estrogen & progesterone, when the ovaries are removed there is immediate menopause & a patient can experience menopausal symptoms like hot flashes, skin dryness, & thinning hair among other symptoms. In some cases, the symptoms can be more marked & debilitating due to the abrupt changes in hormonal production. While a hysterectomy to remove the uterus usually does not cause immediate menopause, as the ovaries still release eggs & produce estrogen & progesterone, it can initiate the process.
Menopause as a result of cancer treatment: Cancer therapies like chemo & radiation can also induce menopause. Even though the halt to menstruation (& fertility) is not always permanent following chemotherapy, radiation therapy specifically on the ovaries can impact hormone functions & lead to menopause.
Premature menopause: In rare cases (under 1% of women), a female may experience premature menopause. This happens when the ovaries in a woman under the age of 40 are no longer producing normal levels of hormone for regular menstruation. The condition is called primary ovarian insufficiency & may occur as a result of autoimmune disease or if a patient has a genetic predisposition. Patients are usually recommended hormonal therapy as a treatment option.
What are the Risks & Complications associated with Menopause
After menopause, the risk of some medical conditions increases. These include:
Cardiovascular disease: When there is a decline in estrogen levels, the risk of heart & blood vessel blockages (cardiovascular disease) can increase. What's more, with a slower metabolism you may experience weight gain during the menopausal transition. It is a good idea to keep to a regular schedule of checkups with your doctor to monitor your cholesterol, blood pressure, & heart functions. A healthy lifestyle & a good diet can go a long way in helping mitigate the effects of menopause.
Menopause-related bone density loss & osteoporosis: Patients can experience a loss in bone density when there is a reduction in progesterone & estrogen levels in the body. This can lead to brittle & weak bones that can fracture easily. Postmenopausal women with osteoporosis are susceptible to fractures of their spine, hips, & wrists, & oral supplements need to be added to the diet to mitigate this.
Menopause-related UTIs & incontinence: Another issue common to post-menopausal women is urinary tract infections (UTI). As the tissues of the vagina & urethra lose elasticity, patients feel a strong urge to urinate often. They may also experience incontinence brought on by laughing, coughing, or lifting (stress incontinence).
Menopause-related decline in sexual activity: As vaginal dryness is a typical symptom of menopause, women can experience discomfort, pain, or bleeding during sexual intercourse. What's more, with decreased sensation in the vagina there can also be a corresponding reduction in libido.
What are the Treatment options for Menopause
As mentioned above, menopause is a natural transition experienced by every woman. However, depending on the severity of the symptoms, you may want to talk to a doctor about the varying treatments that can help you lead a normal & healthy life. Your doctor may recommend one or more courses of action.
Hormone therapy
Hormone therapy treatments provide supplemental estrogen & a synthetic version of the hormone progesterone. They can help reduce the intensity of hot flashes & other menopause symptoms. However, keep in mind that hormone therapy treatments need to be monitored & are not recommended for patients with a history of heart disease, clotting, cholesterol, liver disease, or cancer. Discuss with a doctor before starting any course of treatment.
Treating vaginal dryness with Estrogen
As patients with menopause experience excessive vaginal dryness, pain during intercourse, & UTI's, an estrogen vaginal cream can be applied directly to the vagina to help mitigate symptoms. Vaginal tablets or vaginal rings also work in the same way to administer a small dose of estrogen to the vagina.
Treating mood swings & hot flashes
In cases where a patient cannot take estrogen, a low dose of antidepressants can be prescribed to help combat excessive hot flashes & fluctuating mood swings related to menopause. A doctor may try a few combinations & adjust the dose in accordance with symptoms. Similarly, gabapentin, a treatment option for seizures & clonidine, a blood pressure pill/patch have both been found to help reduce hot flashes in women with menopause. As with all medicines, a doctor needs to be consulted & a patient needs to be mindful of reactions.
Treating Menopause-related osteoporosis
As bone-density loss is associated with a decline in estrogen, a doctor may prescribe high-potency calcium, vitamin D, & other supplements to help prevent osteoporosis.
What are some Home Remedy treatments for Menopause?
A patient can also relieve some of the symptoms associated with perimenopause with:
Over-the-counter probiotic & prebiotic pills, & natural supplements rich in phytoestrogens
Creams & gels for vaginal dryness
Lifestyle changes like getting regular exercise, eating a healthful diet rich in calcium, & vitamin D, consuming large doses of fruits & vegetables, & limiting alcohol
Talking to someone about mood changes & relationship concerns
Getting medical help, guidance, & counseling is important during menopause. Our experts are always just an appointment away, ready to guide you through the right treatment plan.
Meet our doctors from the Obstetrics & Gynaecology department