Stroke: Symptoms, Causes, Treatment & Types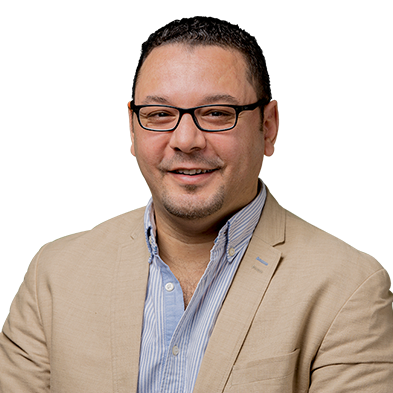 Written By: Dr. Ahmed Mohamed Abdelhameed
Dr. Ahmed Mohamed Abdelhameed is an internal medicine specialist at Medcare, qualified with an MD in Internal Medicine from Assiut University, Egypt.
Updated On:January 05, 2022
Read more.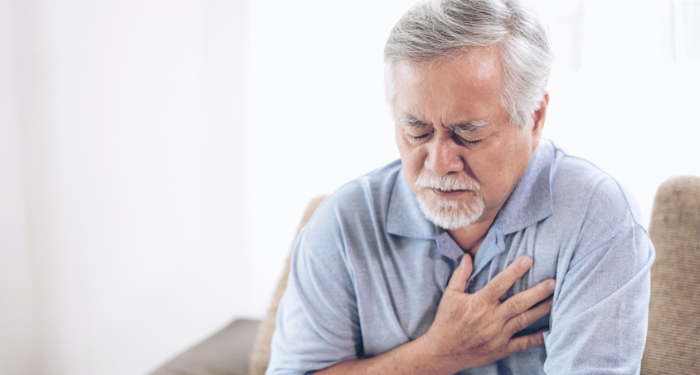 What is a Stroke?
Since brain cells or neurons are extremely sensitive to oxygen or nutritional deficits, reduced blood supply can cause cell death, which causes a stroke. Different symptoms of stroke arise depending on the area of the brain deprived of blood supply.
Regardless of its cause, a stroke is a medical emergency. Effective stroke management & rehabilitation are essential to prevent irreversible damage to the brain.
Symptoms of a Stroke
The symptoms of a brain stroke depend on the part of the brain that is affected. A classic stroke may result in:
Severe headache
Inability to speak or improper speech
Loss of vision in one or both eyes, or blurred vision
Numbness on one side of the body or face
Face drooping
Loss of bowel control
Loss of consciousness
Confusion
Dizziness
However, a silent brain stroke can occur without any noticeable symptoms.
When to Visit a Doctor for Stroke
If you are at risk of having a brain stroke, you should visit your doctor, even if you have not experienced any symptoms, to make sure any underlying condition can be dealt with before it manifests into a stroke.
People may experience 'Ministrokes' or Transient Ischemic Attacks (TIA) before a proper brain stroke, with symptoms such as:
Headache
Sudden weakness
Numbness
Face drooping
Blurred vision
Loss of balance
Normally, a mini stroke does not cause permanent damage, & the symptoms may improve over a period of 24 hours. However, they indicate the possibility of a brain stroke soon. Therefore, seeking medical attention immediately is a good idea.
Types of Stroke
A brain stroke may occur due to a number of reasons. While most symptoms overlap for all the different types, some symptoms are distinct & stroke management & rehabilitation may differ accordingly. The different types of the brain stroke are:
Transient Ischemic Attack (TIA) or 'Ministroke': Mild & short strokes caused by temporary reduction in blood flow. They can be considered to be a pre-stroke stage.
Ischemic Stroke: Brain strokes caused by impeded blood flow. It is the most common type of stroke.
Hemorrhagic Stroke: Brain strokes caused by vascular damage, & consequent bleeding into the brain tissue or nearby.
Brain Stem Stroke: Brain strokes affecting the lower parts of the brain, namely the medulla, pons & midbrain.
Cryptogenic Stroke: Brain strokes without an apparent cause.
Causes of Stroke
Stroke is caused by reduced blood flow to the brain, which in turn causes a lack of nutrients & the accumulation of metabolic waste such as carbon dioxide. Such circumstances cause neuronal death & since they have limited regenerating ability, strokes can result in significant loss of function.
The different types of brain stroke are caused by different mechanisms.
Cause of Transient Ischemic Attack
TIA results when a clot temporarily blocks blood vessels, which reduces blood flow to brain tissue. Even though it does not cause permanent brain damage, overlooking this serious warning can cause stroke in the near future.
Cause of Ischemic Stroke
Ischemic stroke results from a clot that is firmly lodged in an artery supplying the brain with blood. It is the most common cause of brain stroke. The clot could be formed due to vascular damage from atherosclerotic plaque (Cholesterol Deposition).
The clot or thrombus may have formed within the vessel, resulting in thrombosis, or may have originated elsewhere in the body's circulatory system, eventually reaching the brain's blood vessels, causing an embolism. The resulting blocked or narrowed lumen prevents blood from flowing to the brain tissue.
Cause of Hemorrhagic Stroke
A hemorrhage occurs when blood leaks into tissue as a result of vascular damage. A brain stroke can occur due to hemorrhage in two possible locations:
Intra-cerebral, which is within the brain tissue
Subarachnoid or subdural, which is between the brain & skull
A blood vessel may be weakened due to aneurysm or high blood pressure. In very old patients, amyloid deposit weakens blood vessels & is a common cause of cerebral hemorrhage. The brain stroke itself is caused by a large hematoma (blood clot) that impinges on the brain, exerting pressure. It also causes increased intracranial pressure, which can cause vomiting alongside the usual symptoms.
Cause of Brain Stem Stroke
A brain stem stroke can be caused by either hemorrhage or clot. It is associated with the same risk factors & symptoms as brain strokes affecting other regions, with the additional risk of complete paralysis of both sides of the body. It can affect vital functions, such as heart rate, respiration & blood pressure, since the control centers for these functions are located in the brain stem.
Cause of Cryptogenic Stroke
A brain stroke without an obvious cause is called a cryptogenic stroke. While it may be caused by ischemia or hemorrhage, diagnostic tools usually fail to find signs of either.
Risk Factors for Stroke
Many factors contribute to increasing the chances of suffering from a brain stroke. Unmodifiable factors include:
Age
Race (E.g., African Americans, Hispanics & certain Asian groups are more at risk)
Sex (E.g., men are more likely patients)
Family history of heart disease or diabetes
Your lifestyle & related conditions also heavily influence the possibility of a brain stroke:
High sodium or fat intake
Obesity
Inactivity
High cholesterol levels
Uncontrolled high blood pressure
Mismanaged diabetes
High alcohol consumption
Smoking
Use of recreational drugs such as cocaine
Use of oral contraceptives
Complications of Stroke
Severe damage to different regions of the brain can cause complications such as:
Memory Loss: Memory loss can be temporary or may be severe enough to affect normal functioning (dementia).

Emotional Instability: Inappropriate emotional responses to events & the development of depression have been observed in brain stroke patients.

Muscle Paralysis: Loss of motor control can result in the inability to swallow, speak, move your arms or legs, & loss of other functions. Therapy can improve your ability to perform tasks unless the damage is severe.

Chronic Headache: Irritated brain tissue, as in hemorrhages, may cause frequent headaches.

Locked-in Syndrome: This refers to complete body paralysis with the exception of eye muscles, so activity is limited to eye movements only. It is often a result of severe brain stem stroke.

Seizures: Seizures occur due to abnormal electrical activity in the brain. They result in convulsions that affect physical & mental abilities.

Coma: Brain swelling, loss of blood & extensive damage to the brain stem can result in complete loss of consciousness.
Treatment of Stroke
Brain cells are irreversibly damaged within 4 minutes of oxygen deprivation, making timely stroke management critical.
For ministrokes, medication might be sufficient for stroke treatment. The prescribed drugs can be:
Clot dissolving drugs to clear a thrombus or embolus
Blood thinners such as aspirin
Drugs for high blood pressure or cholesterol
If blood vessels are significantly blocked or damaged, surgical intervention might be the best treatment for stroke:
Ischemic stroke can be treated by performing an angioplasty & placing a stent to keep the vessel open, if required
Hemorrhagic stroke can be treated by reconstructing damaged vessels or surgically sealing the rupture site.
Stroke & Rehabilitation
Brain stroke often causes problems with many functions such as swallowing, speaking, & other physical activities. The aim of a stroke rehabilitation program is to help the patient regain the skills that were affected. The first 3 months of therapy are particularly important, & most patients show great progress during this period.
Physiotherapy can help recover most functions, depending on the severity of the brain damage, degree of impairment & the overall health of the patient. Emotional & cognitive errors can also be corrected with the help of psychologists & other relevant specialists.
Prevention of Stroke
By taking care of your overall health & managing diseases, you can live a stroke-free life. A few helpful tips for preventing brain stroke are:
Eat vegetables & fruits
Limit your sodium/salt intake
Exercise regularly
Avoid smoking & alcohol
Follow prescriptions responsibly
For more information on stroke symptoms, causes, prevention & treatment, get in touch with us.
Meet our doctors from the Internal Medicine department