High Cholesterol - Symptoms, Risks, Prevention & More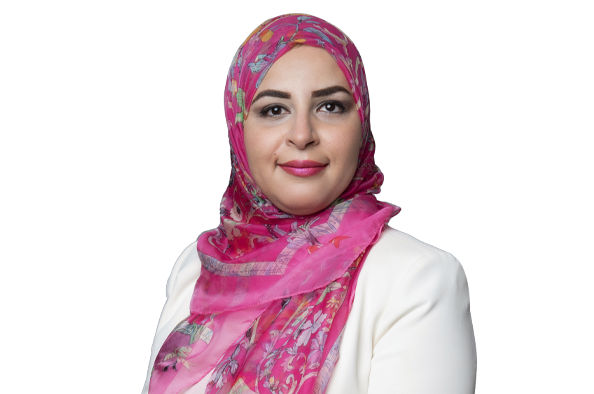 Written By: Dr. Rehab Ahmed
Dr. Rehab Ahmed is a specialist in the Department of Internal Medicine.
Updated On:September 24, 2021
Read more.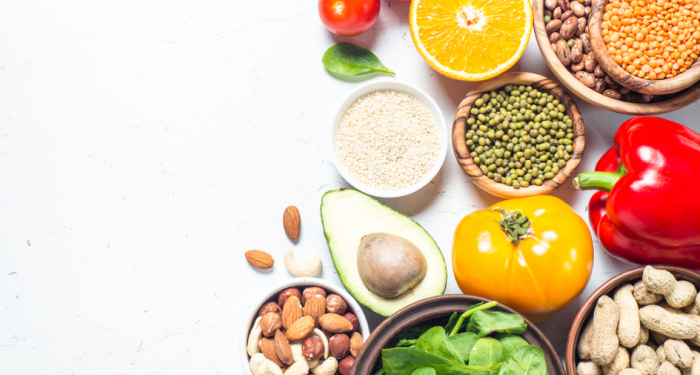 What is High Cholesterol?
Cholesterol is a fat-like, waxy, substance made naturally by the liver & other cells in our bodies. It's vital for the production of hormones, vitamin D, & fat-digesting bile acids – but we only need a certain amount. Cholesterol is found in foods including eggs, dairy products & meat. When we have too much cholesterol, health problems such as heart disease may develop. High cholesterol is defined as cholesterol above optimum level in the blood. Cholesterol can be lowered by eating more healthily & increasing exercise.
High cholesterol typically shows no symptoms - so get cholesterol levels checked regularly. It travels through the blood via substances called lipoproteins, produced in the liver.
Two types of lipoproteins carry cholesterol:
LDL, or "bad" cholesterol
HDL, or "good" cholesterol
Causes of High Cholesterol
A group of unhealthy lifestyle factors is the cause of elevated cholesterol, including:
Eating fatty food
Not exercising enough
Being overweight
Smoking, &
Drinking alcohol
The condition can also run in families. Certain health conditions, notably underactive thyroid (hypothyroidism) & diabetes have also been implicated in increasing the chances of developing high cholesterol & its associated complications.
Does chronic stress cause High Cholesterol?
Among the many causes of high cholesterol, high levels of continual cortisol (the stress hormone) are associated with causing high cholesterol. While scientists don't exactly know what links stress & cholesterol, there are several theories. Stress has various effects on the body, & one theory is that people adopt unhealthy habits like:
Eating more & unhealthily. Physical activity directly affects cholesterol levels; less exercise leads to rising cholesterol levels
Drinking alcohol & smoking. - both of these harmful substances are associated with rising bad cholesterol levels
Lack of exercise
But there may also be a direct biological link.
When the body launches physiological reactions to deal with stress, including changes in hormone levels & blood components, these might lead to higher cholesterol.
When to see a doctor for High Cholesterol?
Medcare will screen for cholesterol levels as part of any regular medical check-up, especially if certain lifestyle factors are present. You can request a cholesterol check at any time if you would like to alleviate any concerns regarding the possibility of raised cholesterol levels. Dpctors at Medcare are always on h& to discuss healthy lifestyle choices, & can recommend diet & exercise plans.
Symptoms of High Cholesterol
High cholesterol symptoms are not apparent, only manifesting when serious complications develop, such as heart attack or stroke. This is why routine cholesterol screening is crucial.
If you're 20 or older, ask your Medcare professional if you should have routine cholesterol screening.
Diagnosis of High Cholesterol
To measure cholesterol levels, your doctor will take a simple blood test, known as a lipid panel. Lipid panel test results will be used to assess levels of:
Total cholesterol
LDL cholesterol
HDL cholesterol, &
Triglycerides
Medcare recommends adults visit at most every five years for a blood test to check their cholesterol levels. Annual health checks & insurance-related health checks will usually also involve a cholesterol check.
Desirable cholesterol levels are:
Total cholesterol under 200 milligrams per deciliter (mg/dL)
LDL cholesterol under 100 mg/dL
HDL cholesterol at least 60 mg/dL
You might have to fast for at least 12 hours before your test.
Treatment of High Cholesterol
Lifestyle changes help lower high cholesterol, including:
Dietary changes, including more fresh fruit & veg & less fatty, fried & fast food
Incorporating exercise (or more exercise)
Quitting smoking
Quitting drinking alcohol
Medications or other treatments might be prescribed to help lower cholesterol levels, if your cholesterol level has not reduced even after changing lifestyle & diet & if you are at high risk of heart attack or stroke
Common medications include:
Statins: Which stop the liver from producing more cholesterol
Niacin
Bile acid resins, &
Cholesterol absorption inhibitors
Some medications contain a combination of drugs to help decrease the absorption of cholesterol from foods & reduce the liver's production of cholesterol. In certain cases, you may be referred to a specialist for more care.
Lowering Cholesterol by dietary change
A simple series of changes to what we eat can help lower & control bad (LDL) cholesterol levels. You may be advised to:
Reduce intake of food high in cholesterol, saturated fats, & trans fats
Eat lean protein, such as legumes or skinned chicken
Eat high-fiber foods: fruits, vegetables & whole grain food
Choose to bake, steam, grill or roasted rather than fry food
Avoid fast food & junk food
Foods high in cholesterol, saturated fats, or trans fats include:
Red meat, organ meat
Egg yolks & high-fat dairy products
Foods containing palm or coconut oil, cocoa butter,
Deep-fried foods
Certain baked goods, such as cakes or muffins
Eating fish & other foods with omega-3 fatty acids can help lower Triglycerids levels. Avocados, walnuts, almonds & ground flaxseeds are rich sources of omega-3s, as are salmon, mackerel, & herring.
Can you lower Cholesterol naturally?
Some people claim certain herbal & nutritional supplements may help lower cholesterol levels, including:
Garlic
Hawthorn
Astragalus
Red yeast rice
Plant sterol & stanol supplements
Oat bran
Psyllium seed husk
Ground flaxseed
Talk to Medcare before taking any nutritional or herbal supplements, as they may adversely interact with other medications you're taking. If you are concerned about your potential cholesterol levels, book an appointment with Medcare today. We are here to help ensure you remain in the best health possible.
Risk Factors for High Cholesterol
You may be at greater risk of high cholesterol if you:
Are overweight or obese
Eat an unhealthy diet
Don't exercise regularly
Smoke tobacco products
Have a family history of high cholesterol
Have diabetes, kidney disease, or hypothyroidism
But note that people of all ages, genders, & ethnicities can have high cholesterol.
Complications of High Cholesterol
Untreated high cholesterol may cause plaque build-up in the arteries, which can narrow them, in a condition known as atherosclerosis. This serious condition limits blood flow through your arteries, raising the risk of dangerous blood clots.
Atherosclerosis can result in life-threatening complications, such as:
Stroke
Heart attack
Angina (chest pain)
Peripheral vascular disease
High cholesterol can lead to bile imbalance, raising the risk of gallstones; can cause fatty liver with hepatomegaly & possible hepatitis; in addition to high Triglycerides can cause pancreatitis.
Prevention of High Cholesterol
While genetic risk factors for high cholesterol can't be controlled, lifestyle factors can be managed.
To lower your risk of developing high cholesterol:
Eat a nutritious diet, low in cholesterol & animal fats, & high in fiber
Avoid alcohol consumption
Maintain a healthy weight
Exercise regularly
Don't smoke
Meet our doctors from the Internal Medicine department