PRP Hair Treatment: Steps, Process & Benefits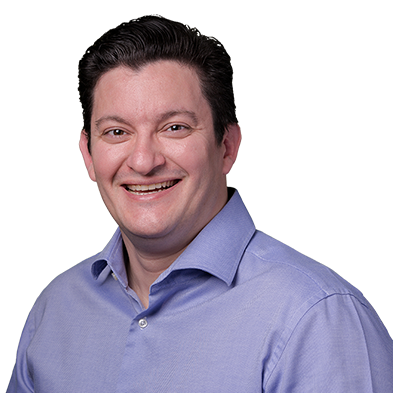 Written By: Dr. Rutsnei Junior
Dr. Rutsnei Schmitz Junior from the Dermatology & Cosmetology department ,is an expert in scar treatments. He has a Dubai Health Authority License and a Board Certification in dermatology from the Brazilian Society of Dermatology.
Updated On:January 19, 2022
Read more.
What is Hair Loss?
Hair loss is far from a single, definite problem. It is a condition that impacts your overall life, be it personal or professional. The same holds true for thinning hair as well. For a confident person like you, persistent hair fall could be a deterrent for knocking those odd interviews or worst, marriage proposals.You are not alone fighting the receding hairline; many have gone through this phase and in fact, have tried popular home remedies for hair fall.
If you have ever wondered whether it would be possible to regain hair growth, the answer is that it is "quite possible". This is because there are currently many hair loss treatment options available, which guarantee you of hair regrowth. The success rate of these treatments, however, is debatable. In recent years, PRP (Platelet-Rich Plasma) hair treatment has been seen as an effective solution for fighting hair loss. Let's delve into more details of PRP hair therapy.
The Steps & Process of PRP
PRP is a simple process wherein your blood sample is drawn and injected into your scalp to treat your hair loss condition. Listed below are the steps of this procedure:
Step 1:
The doctor draws a blood sample from your arm (mostly) and sends it to the centrifuge. The centrifuge machine rotates the tube in which your blood is at high speed, helping the sample form layers.
Step 2:
After spinning in the centrifuge machine for several minutes, your blood in the test tube is divided into three layers based on weight, and the plasma or platelet-rich plasma (PRP) is extracted.
Step 3
The extracted plasma is then injected into the area of the scalp identified for hair fall treatment. The whole process takes approximately an hour. Ideally, under PRP therapy, you would require three treatments within a period of 4 to 6 weeks. To ensure the hair regrowth is sustained, getting maintenance doses every 4 to 6 months is necessary.
PRP Post-Treatment Care
Most hair loss treatment experts, like the ones at Medcare, recommend not washing your hair for at least 48 hours after the procedure. You might feel light soreness and bruises at the injected site. While it is rare, if you do experience intense pain, make sure you consult the doctor who administered the PRP therapy.
Who is Eligible to Undergo PRP Therapy?
As PRP therapy is a relatively safe procedure that uses your own blood, most people who are healthy are eligible to undergo this treatment. However, your request for PRP treatment might be rejected if you are a heavy smoker, take drugs or alcohol quite often or are on blood thinners.
Moreover, patients who have been diagnosed with any of the below diseases are also not eligible for PRP therapy. This list includes cancer, chronic liver disease, acute or chronic infections, chronic skin disease, metabolic disorder, hemodynamic instability, platelet dysfunction syndromes, hypofibrinogenemia, sepsis, thyroid disease, low platelet count, and systemic disorder.
Benefits of PRP
Although PRP is being used to heal wounds faster among athletes and have applications in other fields; it is quite new to the hair loss treatment industry. A report was published in the Journal of Cutaneous and Aesthetic Surgery (2) in the April-June 2014 issue. The report features a study conducted on 11 men who were subjected to PRP therapy. It is worth noting that these men didn't have any success even after six months of regular medication by other methods. However, a 30% rise in hair count was recorded after undergoing PRP therapy for just four months. This treatment rarely has any risks involved and could be a potential hair fall remedy for you or others who complain about thinning hair which exposes the scalp.
PRP therapy is used as the first step in many other hair loss treating procedures such as hair transplantation. PRP has a sort of healing power, and it imparts growth nutrients to the hair follicles, eventually pushing new hair to grow in these areas. This is what makes it an ideal solution for fighting balding.
Meet our doctors from the Dermatology department
Similar Posts