Itchy Skin (Pruritus) - Possible Causes, Treatment & Prevention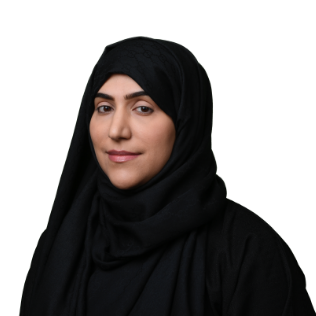 Written By: Dr. Sara Ali
Dr. Sara Al Ali is a dermatology & cosmetology specialist who completed her BSc and MD degrees from Arabian Gulf University, Kingdom of Bahrain. She has received the Board Certificate in Aesthetic Medicine, American Academy of Aesthetic Medicine, USA.
Updated On:January 04, 2022
Read more.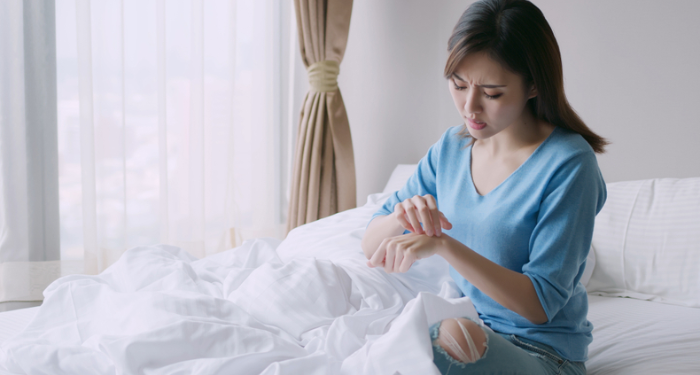 What is Itchy Skin (Pruritus)?
Itchy skin, medically termed pruritus, is a skin condition characterized by an irritable, uncomfortable sensation (an itch) that makes you want to scratch your skin. Itchy skin rash can occur on any part of your body. It is most often a result of dry skin, in which case moisturizing the skin can provide relief. However, it can also be caused by a medical condition or illness.
Signs & Symptoms of Itchy Skin (Pruritus)
Itchy skin is commonly accompanied by the following symptoms:
Dry skin
Cracked skin
Redness
Blisters, bumps, or spots on the skin
Scaly or leathery patches
Itchy skin can also commonly result in an itch-scratch cycle where the more you feel itchy, the more you scratch, which will only make your skin itchier.
When To See A Doctor For Itchy Skin (Pruritus)?
If your itching is severe & persists, you should contact a skin specialist (dermatologist). You should also see a doctor if itchy skin affects your entire body, occurs suddenly & subsides frequently, or is accompanied by other symptoms such as a fever, sudden weight loss, & chills.
Causes of Itchy Skin (Pruritus)
There are several reasons for itchy skin and these will determine how long your itchy skin will last & what kind of treatment you will require.
Itchy Skin due to Skin Conditions: You can develop pruritus as a result of several skin conditions including dry skin, eczema (dermatitis), skin burns, scars, or insect bites. In these cases, the itchy skin will abate after the underlying skin condition is treated.

Itchy Skin due to Medical Diseases: If you experience itchy skin on your entire body, it may be caused by a medical illness that must be treated right away. Liver disease & itchy skin occur together in many cases. Patients with liver disease often have higher levels of bile salt, which accumulate under the skin & cause pruritus. Other diseases that cause itchy skin include anemia, diabetes, kidney disease, lymphoma, thyroid, etc.
Itchy Skin due to nerve disorders: Several nerve disorders often cause itchy skin. These include pinched nerves, multiple sclerosis, & herpes zoster (shingles).

Itchy skin due to Allergic Reactions: In many causes of pruritus, an allergic reaction is the culprit. Substances such as chemicals, soaps, & wool can often cause skin irritation, itchy skin rashes, & severe itching. Several cosmetic products may also trigger allergic reactions in some people, resulting in pruritus. Allergic reactions can also be caused by the use of certain drugs such as opioids used in narcotic pain medications.

Itchy Skin due to Parasites: One can experience itching if they have skin parasites such as head & body lice, scabies, & pinworms.

Itchy Skin due to Pregnancy: A chemical & hormonal imbalance in the body can cause itchy skin in pregnant women. They may also experience itchiness on their abdomen as the skin stretches, triggering dryness & irritation. Itching during pregnancy is mostly harmless and is very common.
Itchy Skin (Pruritus) Risk Factors
There are certain groups that are more prone to contracting pruritus and suffering from itchy skin. These groups include:
People with asthma, eczema, or seasonal allergies
People with diabetes
People with immune deficiency
People with certain type of tumor
Pregnant women
Older people as skin dryness increases with age
Itchy Skin (Pruritus) Complications
If your itchy skin persists for more than six weeks, you have what is called chronic pruritus and it can cause several complications including:
Disruptions in daily life
Disruption during sleep causing tiredness & fatigue
Skin injury or infection due to intense, prolonged scratching
Scarring of the skin which may further aggravate the itching
Itchy Skin (Pruritus) Treatment
The first step in treating your pruritus or itchy skin is to pinpoint the underlying cause of it. In order to diagnose pruritus, your doctor may perform several tests including blood tests for thyroid dysfunction, liver disease, kidney disease, & chest x-rays. The doctor will then aim to eliminate the cause of the itch.
If your itchy skin is being caused by dry skin or an allergic reaction, the doctor may recommend the following home remedies for itchy skin:
Moisturizing the skin frequently.
Applying cold compresses
Taking a bath or showering with lukewarm water.
Applying over-the-counter ointments such as hydrocortisone cream.
Reducing exposure to high heat.
To treat itchy skin caused by systemic disease, the doctor will treat the underlying condition, & the itchy skin will subside along with it or will prescribe medications to ease the itching. These itchy skin treatments may include:
Oral medications such as Antihistamines.
Topical creams such as hydro cortisone & moisturizer cream.
Light therapy sessions.
Prevention of Itchy Skin (Pruritus)
Itchy skin can be prevented by following these steps:
Using skin moisturizers & creams daily to prevent dry skin
Moisturizing the skin after taking a shower
Using sunscreen to prevent skin damage & sunburns
Showering/bathing in lukewarm water
Using soap that won't harm or irritate the skin
Reducing the use of synthetic fabrics & wool
Using a humidifier
To understand more about the possible causes, treatment & prevention of itchy skin, get in touch with us.
Meet our doctors from the Dermatology department