Ovulation - Symptoms, Signs, Calculation & Discharge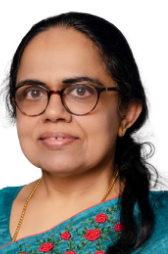 Written By: Dr. Patretia Edward
Dr. Patretia Edward is an obstetrician and gynaecologist specialised in gynaecological surgery.
Updated On:October 07, 2021
Read more.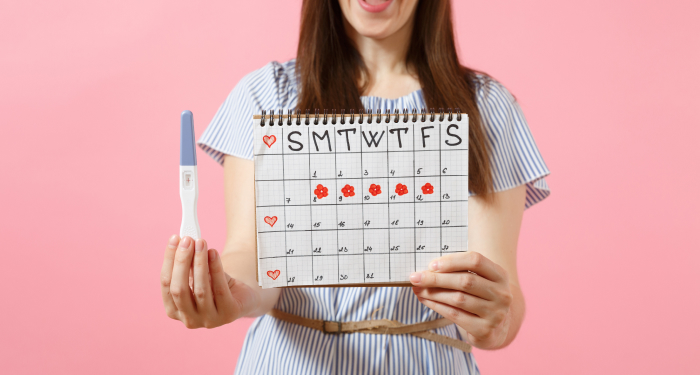 What is Ovulation?
Ovulation is a part of a woman's menstrual cycle. It is the journey of one or more eggs - also known as an ovum - from one of the two ovaries. Triggered by hormonal changes, once released, the egg travels along the fallopian tube where fertilization may happen. The ovulation process usually lasts one day & occurs midway through the menstrual cycle. This is about two weeks before a woman expects to get her period. However, the timing of the process varies between individuals, & can even vary each month. A woman is at her most fertile around the time of ovulation. Women seeking to become pregnant may keep track of ovulation timing.
Ovulation Period
The ovulation period mostly happens once during the monthly menstrual cycle. It occurs usually about 12-16 days before the woman's next period begins. The exact timing can vary as not everyone experiences a typical 28-day cycle.
Here are some key points to know about Ovulation:
The process: The process begins with the release of follicle-stimulating hormone. This helps the ovum inside the ovary to mature in preparation for release & usually happens between days six & 14 of the menstrual cycle.
Releasing the egg: When the egg is mature, the body releases a surge of luteinizing hormone which triggers its release.
Signs of Ovulation
Many people mistakenly believe that ovulation always happens exactly 14 days after a woman's last period. But the timing of ovulation varies for each woman & depends on the length of her menstrual cycle.
Ovulation Symptoms can include:
Breast tenderness.
Light bleeding, or spotting.
An increased sexual drive.
Increased vaginal discharge.
Pain in the ovarian region, denoted by discomfort on one side of the abdomen.
If tracking fertility to establish a 'fertile window', with a view to becoming pregnant, these signs should be taken as secondary: not all females experience symptoms with ovulation.
Calculate Ovulation
Many women simply use a diary or calendar to track their likely ovulation dates, especially if they are planning to start or add to a family. The doctor can offer the most accurate methods to confirm ovulation, including ultrasound or hormonal blood tests. There are, however, ways that you can track ovulation from the comfort of home.
Tracking Ovulation
An ovulation predictor kit: This usually available directly from a pharmacy, detects the presence of luteinizing hormone in the urine.
Fertility monitors: These are a more expensive option, but can be bought over the counter & work by tracking estrogen & luteinizing hormone, enabling you to determine a six-day fertile window.
Basal body temperature charting: This requires you to record changes to temperature by taking a reading every morning during your menstrual cycle using a basal thermometer. When your temperature remains elevated from your baseline for three days, ovulation is confirmed, although be wary that alcohol or illness can influence body temperature.
Ovulation Pain
Often known as period pains, ovulation pain can be evident as a sharp or sudden twinge or as dull cramping. Some women experience pain in their lower abdomen when they ovulate. Ovulation pain usually happens on either the left or right side, depending on which ovary is releasing the ovum. Also known as mittelschmerz - a German phrase meaning middle pain or pain in the middle of the month - ovulation pain tends to happen about 14 days before a period, when an ovary releases an egg within the menstrual cycle. Although regarded as a normal side effect linked with a period, it can persist for a day or more - or last just a few minutes. It will be accompanied by slight vaginal bleeding for some females.
Ovulation Discharge
When ovulation is impending women can experience an increase in vaginal discharge a few days before. Often clear & stretchy, this mucus can resemble raw egg whites & is produced by the cervix. Once ovulation has happened, this discharge may reduce in volume, but can appear either cloudier or thicker.
Ovulation Complications
When to see a doctor about Ovulation
If you are either not ovulating regularly, or not ovulating at all, it is recommended that you speak with your Medcare doctor. Elements such as stress or diet may impact the exact day of ovulation, but there are also medical conditions to be aware of that can make ovulation cease or become irregular. These include:
Other symptoms related to hormonal imbalance may surface as a result of these conditions, including acne or excess facial or body hair. Infertility can result in severe cases. But other reasons exist that can produce an ovulation problem or irregular menstrual cycles.
These can be:
Blocked fallopian tubes due to pelvic inflammatory disease
Ectopic pregnancy surgery
Abnormal hormone level
Thyroid problems
Low body mass index/being underweight
Obesity
Too much intense physical activity
You may also wish to see a doctor if your ovulation/period pain is severe or causes concern. The pain can often be eased by simple actions or home remedies like soaking in a hot bath or by taking a painkiller such as paracetamol. Anti-inflammatory medicines like ibuprofen could help. These can interfere with ovulation, however, so do not take them if you are seeking to get pregnant. If you still plan to visit a doctor, consider keeping a diary that informs medical staff of the precise timing during the menstrual cycle when pain arrives & the duration.
Meet our doctors from the Obstetrics & Gynaecology department