Endometriosis : Causes, Symptoms, Treatment & More
Written By: Dr. Shachi Joshi
Dr. Shachi Joshi is a Specialist in Obstetrics & Gynaecology at the JBR - Medcare Medical Centre.
Updated On:October 08, 2021
Read more.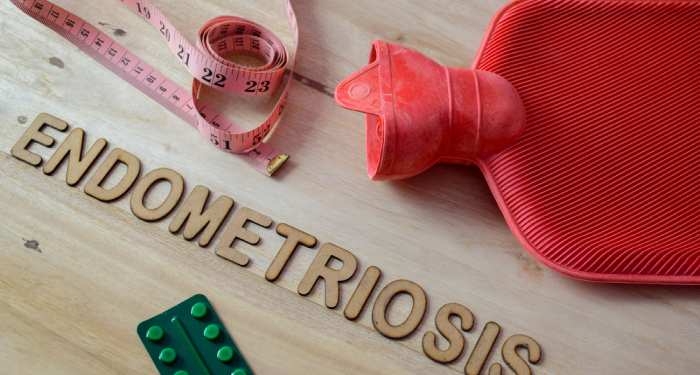 What is Endometriosis?
The lining inside the uterus is called the endometrium & is comprised of endometrial cells. The endometrium is shed every month as part of the menstrual cycle. Endometriosis is a medical condition whereby endometrial tissue grows outside the uterine cavity onto the ovaries, bowel, & tissues lining the pelvis. During the period cycle, hormonal changes can affect the endometrial tissue causing inflammation, pain, & discomfort. Endometriosis is usually classified as one of four stages: minimal, mild, moderate, or severe depending on the site, scope, & depth of the endometrial implants & scar tissue. When endometrial tissue forms over the ovaries, cysts called endometriomas may develop. Through repeat cycles of period-related inflammation, endometriosis can form fibrous tissue to develop, which can result in pelvic material & organs sticking together to cause discomfort & pain. Endometriosis is a leading cause of infertility in women. Those with mild to moderate endometriosis can conceive naturally through treatment; however, in cases where endometrial build-up is in the moderate to severe category, medical or surgical interventions may be needed
What are the Symptoms of Endometriosis
While some women with endometriosis do not manifest symptoms, patients with endometrial build-up can suffer from a range of issues. Some indicators that can help detect endometriosis include:
Pelvic pain immediately before the start of your period that reduces after the cycle ends
Pain & cramps during intercourse
Discomfort, soreness, or cramping during bowel movements & urination
Infertility
Heavy & painful periods
Heavy menstrual periods of excessive bleeding between cycles
Pain during pelvic examinations
Persistent lower back pain
Fatigue, constipation, diarrhea, bloating, & nausea, especially during your period
Rare symptoms of endometriosis when it extends beyond the pelvic cavity & abdomen can include chest pain. Also in rare cases, when endometriosis moves to the lungs & the brain, symptoms can include blood when coughing & severe headaches or seizures.
When should you see a doctor for Endometriosis
Women living with endometriosis can feel varying levels of discomfort. A lot depends on the intensity of the pain & a patient's threshold. Deeper endometrial implants in areas where there are more nerves produce more discomfort & pain. It is a good idea to consult with a doctor if you suffer from frequent, heavy, & painful periods. Similarly, persistent lower back pain & pain during intercourse should be looked at to rule out ovarian cysts & endometriosis. As endometriosis is also related to infertility & difficulty in conceiving, it is a good idea to consult with a doctor if you have been trying to conceive for a couple of years & have not gotten pregnant.
What are the Causes of Endometriosis
If you're wondering whether someone is born with endometriosis, the answer is no. However, as endometriosis runs in families, it is thought that it might be passed on in genes where the immune system can fail to identify & destroy endometrial tissue growing outside the uterine cavity. Even though the exact cause of endometriosis is not known, researchers have found links to how the immune system identifies & responds to endometrial cells in the bodies of women who have the condition versus those who do not. Traditionally, one of the oldest medical hypotheses is that endometriosis occurs because of retrograde menstruation.
Retrograde Menstruation
In a regular menstrual cycle all the blood from the uterus flows out of the body. Retrograde menstruation is when menstrual blood instead of flowing out, goes back through the fallopian tubes into the pelvic & abdominal cavity. When there are endometrial cells present in the blood, they stick to the walls of the pelvis & on the surfaces of organs, where they multiply, thicken, & bleed over the course of each menstrual cycle.
Coelomic Metaplasia (transformation of peritoneal cells)
Another theory about endometriosis is that hormones or immune factors transform the cells that line the inner side of the abdomen (peritoneum) into endometrial-like cells.
Embryonic cell transformation: It is also hypothesized that hormones like estrogen may transform embryonic cells into endometrial-like cell implants during puberty.
Surgical scar implantation: Sometimes, after a hysterectomy or C-section surgery, endometrial cells can attach themselves to a surgical incision during the procedure. As these cells grow & multiply through menstrual cycles, they can cause irritation, discomfort, & pain.
Immune system disorder: Another theory is that a problem with the immune system makes it difficult for the body to recognize & destroy endometrial-like tissue that is growing outside the uterus. This may be the reason that some women manifest the condition while others do not.
What are some of the risk factors associated with Endometriosis
Although the causes of endometriosis are not definitively known, genetic correlations have been found in families where a mother, aunt, or sister manifest varying degrees of endometrial symptoms. Similarly, women who have never conceived or given birth are at a higher risk of developing endometriosis. Other risk factors include short period cycles, starting with menstruation at a younger age, & late menopause. Women who have heavy bleeding during their periods, or the cycle runs for more than seven days, also are at a higher risk of developing endometriosis. It is advisable to see a doctor if a patient has repeated cycles of heavy painful periods that last for more than one week as they may be an indication of endometriosis.
What are some of the Complications of Endometriosis
One of the most serious complications associated with endometriosis is infertility. Though women with milder forms of endometriosis can get pregnant & safely deliver a baby, almost as high as 30% to 40% of women with endometriosis find it difficult to conceive. Treating endometriosis-related infertility: Oral medication is not a long-term solution for endometriosis-related infertility as the condition can return after treatment has been stopped. Often doctors recommend pregnancy as a natural, if temporary cure, for the medical condition. However, for women living with endometriosis, getting pregnant itself can become an issue. Some forms of treatment include the removal of endometrial buildup through minimally-invasive, key-hole surgery. This is preferable in women under 35 years of age. For women above 35 years of age, other fertility treatments like IVF, in combination with mild surgery may be recommended to help improve the chances of conceiving. Endometrial cancer: Medical correlations have also been found in women diagnosed with endometriosis & a higher incidence of ovarian cancer. Adenocarcinoma, a rare form of ovarian cancer, can also sometimes occur.
What are the Treatments for Endometriosis?
Even in patients where fertility is not a concern, chronic pain can be a debilitating issue. Talk to your doctor about endometriosis period pain relief. In cases where endometriosis is in the moderate to severe category, you may consider medication or surgery. The approach you & your doctor choose will depend on the severity of your signs & symptoms.
Some treatment options include:
Pain medication for Endometriosis: This includes over-the-counter nonsteroidal anti-inflammatory pain medications including NSAIDs, like ibuprofen or naproxen sodium, or Panadol, among others, can help ease painful menstrual cramps.
Hormone therapy for Endometriosis: Supplemental hormones & hormonal contraceptives like birth control pills, patches, & vaginal rings can sometimes be effective in providing endometriosis-related pain relief by helping slow down endometrial tissue growth & preventing new implants of endometrial tissue. Consult with a doctor about what hormone medications may work for you.
Fertility treatments for Endometriosis: For women living with severe endometriosis, your doctor may recommend fertility treatments & IVF. Depending on the extent of the endometriosis, a specialist doctor can recommend a range of treatment options.
Conservative surgery for Endometriosis: Hormone therapy for endometriosis isn't a permanent fix & sometimes symptoms can return after treatment has stopped. Especially in patients who are trying to conceive, a conservative surgery can help treat endometriosis by removing endometrial implants while preserving the uterus & ovaries. Women with severe pain from endometriosis can also benefit from a laparoscopic procedure where a doctor can remove endometrial tissue through a guided camera. In such cases, hormone medication may still be prescribed to help improve pain.
Removal of Uterus & Ovaries (Hysterectomy & Oophorectomy)
As a hysterectomy or oophorectomy can result in immediate menopause, the surgical removal of the uterus & the ovaries is usually recommended as a treatment plan after all other options have been exhausted. Doctors & medical experts instead prefer laparoscopic surgery where they try to maximize removal of all endometrial tissue. Hysterectomies are usually offered as a treatment option in older women who are finished with child bearing & present high risk (familial history) of developing ovarian cancer. Supplemental hormonal treatments are often needed as a follow up to mitigate the symptoms of early menopause. Finding an experienced doctor to guide you through treatment plans is crucial in evaluating what options work best for you.
What are some Home Remedies for dealing with the pain from Endometriosis?
For women living with mild endometriosis, the following home remedies can be effective in helping reduce pelvic pain & discomfort:
Heat treatments: Heat pads, hot water bottles, & warm baths are a great way to relax pelvic muscles & reduce pain.
Castor oil massage: Pelvic & abdominal massages, especially with castor oil have been found to be helpful in alleviating cramps & pain.
Eating anti-inflammatory drugs & foods: Foods like turmeric & warm ginger tea have anti-inflammatory properties. Similarly, foods with diuretic properties, bone broths, & healthy seeds can help soothe abdominal pains. You can also take over-the-counter anti-inflammatory drugs like ibuprofen & naproxen sodium for quick relief.
If you're dealing with persistent period pain or are looking at fertility treatments, get in touch with a specialist who can guide you.
Meet our doctors from the Obstetrics & Gynaecology department