Vertigo - Treatment, Causes and Symptoms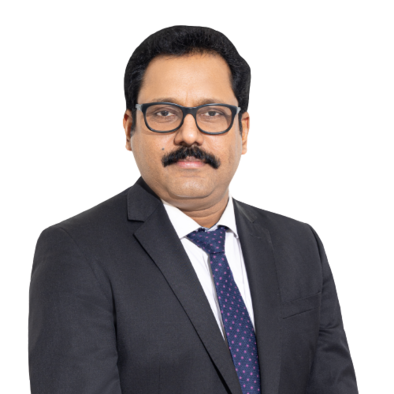 Written By: Dr. Anas Abdul Majeed
Dr. Anas Abdul Majeed is a Consultant in the Department of Neurology at the Medcare Hospital, Al Safa. He obtained his MBBS from the Govt Medical College under The University of Kerala and his MD (Internal Medicine) from the Rajiv Gandhi University of Health Sciences, in India.
Updated On:January 10, 2023
Read more.
Vertigo affects around 5 percent of the world's adult population and it can range from mild, barely noticeable symptoms to severe, debilitating symptoms.
What is Vertigo?
Vertigo is not a medical condition but rather a symptom of an underlying problem. Vertigo attacks can last for mere seconds to several minutes, and often manifest as a feeling that everything around the affected individual is moving.
What are the Symptoms of Vertigo?
Some of the other symptoms of vertigo include:
Loss of balance
Pinning
Tilting
Swaying
Unbalanced
Pulled in one direction
Headaches
Hearing loss
Ringing in the ears or tinnitus
Nausea and vomiting
Difficulty walking and maintaining balance
Dizziness
Nystagmus
Sweating

Types of Vertigo
There are two main types of vertigo, peripheral and central vertigo. Peripheral Vertigo is typically the type of vertigo that starts immediately, without any warning and resolves spontaneously. It is most often caused by inner ear issues such as Meniere's disease. Central Vertigo, on the other hand, is typically associated with an injury to the brain and involves symptoms such as trouble swallowing and severe headaches.
Causes of Peripheral Vertigo
Vertigo, as a symptom, is indicative of an underlying issue, mainly with the inner ear. Some of the most common inner ear problems that can present with peripheral vertigo include:
BPPV.
It stands for benign paroxysmal positional vertigo which occurs when tiny pieces of calcium from the inner ear become dislodged and accumulate in the inner ear. The presence of these particles or canaliths is signalled to the brain to change the head and body movements. The root cause or mechanism of the development of BPPV is not fully understood. It is, however, known that BPPV is associated with age and is more likely to occur in the elderly.
Meniere's disease.
The fluid in the inner ear is responsible for the balance and coordination of the body.Any build-up of this fluid can disrupt the balance and present with vertigo.Meniere's disease is the build-up of inner ear fluid.
Vestibular neuritis or labyrinthitis.
This inner ear issue occurs after an infection, most often viral. The viral infection can cause inflammation of the inner ear, around the nerves in the area.
These nerves can become compressed and unable to perform their function properly, which is to help the body sense balance.Due to this, vestibular neuritis often presents with vertigo and difficulty maintaining balance.
Causes of Central Vertigo
Head or neck injury
Brain problems such as stroke or tumour
Certain medications that cause ear damage
Migraine headaches
Multiple sclerosis
Mini strokes or transient ischemic attack (TIA)

When to Visit a Doctor?
When symptoms of vertigo become persistent or vertigo attacks become too frequent, it is important to seek medical help.The increased frequency of attacks points towards a deeper worsening medical issue that most likely requires immediate medical treatment.
Treatment of Vertigo
Treatment of vertigo, as a symptom, is dependent on the treatment of the underlying issue. As the underlying issues for both peripheral and central vertigo are quite different, the treatment options are different as well.
Peripheral Vertigo Treatment
Vestibular rehabilitation.
It is a type of physical therapy aimed at strengthening the vestibular system. This is the part of the ear that is responsible for the signals to the brain, about head and body movements related to gravity. The vestibular system is also what is affected by peripheral vertigo and as such, targeting it therapeutically can treat vertigo. It is especially recommended in case of dizziness that recurs and persists.
Canalith repositioning manoeuvre.
The American Academy of Neurology guidelines recommend a specific set of therapeutic head and body movements for BPPV.
As BPPV has calcium canaliths lodged in the inner ear, these manoeuvres aim to dislodge them and move them into a chamber in the inner ear.
This chamber will absorb the calcium and resolve BPPV.
Medication.
Medication is not given to treat vertigo symptoms such as dizziness but rather aims to treat the motion sickness associated with the dizziness of peripheral vertigo.Steroids, anti-inflammatory medications, and antibiotics may also be prescribed if peripheral vertigo is caused by infection or inflammation.
Diuretics.
The fluid buildup of Meniere's disease is resolved by promoting the excretion of excess water in the body through urine, with the help of diuretics.
Surgery. In certain cases, surgical treatment might be the only option.
Central Vertigo Treatment
Treatment of central vertigo caused by chronic conditions such as multiple sclerosis, tumours, and stroke is focused on managing the symptoms such as nausea and vomiting.The main treatment options for central vertigo are medications for supportive treatment of the symptoms. Treating brain tumours with surgery, chemotherapy, and radiation can also help resolve the vertigo caused by tumours.

Meet our doctors from the Ear, Nose and Throat (ENT) department