Tooth Decay: Stages, Causes, Treatment & Prevention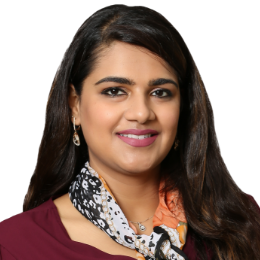 Written By: Dr. Nidhi Beri
Dr. Nidhi Beri completed her Bachelor in Dental Surgery from the Manipal University in India & completed the Part 1 exam of the prestigious MFDS from UK RCS.
Updated On:January 03, 2022
Read more.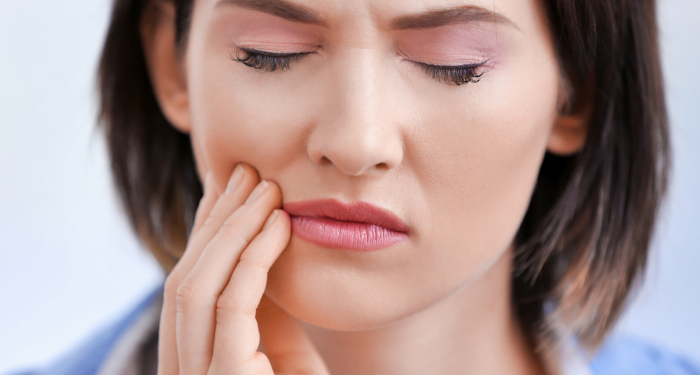 What is Tooth Decay?
Tooth decay is the decomposition of the tooth's hard surface. One of the world's most common health issues, tooth decay, is especially common in children & older adults. This erosion of the tooth's hard surface is caused by the build-up of dental plaque, a microorganism that turns sugars into acid. Tooth decay often occurs on the surfaces of the teeth that are harder to clean, such as the grooves between molars & premolars.
Tooth decay can cause holes to form in the hard enamel surface of a tooth & if left untreated, can reach the interior pulp & result in pulpitis & tooth loss. Tooth decay can usually be identified by a medical professional with an X-ray or simple examination & is much easier to combat in its early stages.
What are the Symptoms of Tooth Decay?
Tooth decay may initially not cause any pain. However, as the decay continues, & depending on the location of the decay, the prominence of pain may grow as cavities are formed & the underlying layers of the tooth become affected.
Symptoms of tooth decay may include:
Tooth sensitivity, with a moderate to sharp pain when eating or drinking something sweet, hot or cold
Black, brown or white staining on the visible and/or hidden surface of the tooth
Visible holes in the tooth
Toothache & spontaneous pain without an apparent cause
Bad breath (Sometimes called Halitosis)
An unpleasant taste in your mouth
What are the Stages of Tooth Decay?
The five stages of tooth decay are:
Stage 1: Enamel Demineralization
Stage 2: Enamel Decay
Stage 3: Dentin Decay
Stage 4: Pulp Damage
Stage 5: Abscess
When Should you see a Dentist for Tooth Decay?
Regular dental check-ups are important, with dentists recommending a check-up every 6 months. If you suspect tooth decay, prompt diagnosis is important in order to tackle the decay early & prevent further damage.
What are the Causes of Tooth Decay?
Tooth decay takes time to develop, & generally occurs when:
Plaque Develops on Teeth: Plaque is a clear film that adheres to your teeth that can harden over time, turning it into tartar. While plaque can generally be removed with regular cleaning, tartar is more difficult to remove & allows bacteria to grow. Both plaque & tartar can cause cavities, which are areas of decay in teeth.

Plaque Starts to Harm Teeth: Plaque is acidic & can corrode your enamel, which is the outer layer of your teeth. This erosion causes tiny holes in the enamel, which all allow bacteria to reach further into your teeth, causing more extensive decay.

Decay Continues to Develop: Once plaque has damaged the enamel, bacteria & acid continue to move through the layers of your teeth, such as the dentin, until they reach the pulp, which contains the tooth's nerve endings & blood supply. When the pulp becomes irritated, it swells, causing significant pain.
Risk Factors of Tooth Decay
Frequent Snacking or Sipping of Fizzy Drinks
Not only fizzy drinks but any sugary drinks. That could include anything from continually sipping sweet tea to less ominous but equally pernicious sparkling or soda water. Frequent sipping steadily gives the bacteria in your mouth more sugar to convert into the acid that builds up & wears down the hard surfaces of your teeth. The increased frequency creates a continual acidic imbalance. The same goes for snacking on sugary snacks or treats high in carbohydrates. Cookies, hard candy & chips are all more likely to cling to your teeth for a long time. The increased frequency, coupled with the fact that they are harder to be washed away by saliva can often be a cause of tooth decay.
Inadequate Brushing Routine
Failure to properly clean all your teeth after eating or drinking, or a failure to brush soon enough can give dental plaque time to form & cause the first stages of tooth decay to occur. The inability to access & sufficiently clean some teeth that are difficult to reach can also be a cause. Similarly, worn or weakened dental fillings can become ill-fitting, which over time can allow decay to occur underneath.
Old Age
The wearing down of teeth & recession of gums over time makes teeth more susceptible to decay. Certain medications taken by older adults may also result in a reduction of saliva flow, thus increasing the risk of tooth decay.
Infant Bottle Feeding
Frequent bottle feeding of milk or formula for infants at night often leaves these sugary liquids remaining on their teeth for extended periods, fuelling acid causing bacteria whilst they sleep. This decay is often called baby bottle tooth decay.
Heartburn & Eating Disorders
Heartburn or gastroesophageal reflux disease (GERD) & eating disorders such as anorexia & bulimia can lead to tooth decay. Repeated flow of stomach acid in to the mouth can wear away at tooth enamel causing significant erosion.
What are Some of the Complications of Tooth Decay?
Tooth decay is often not taken as seriously as it should be & the unaddressed decay can lead to serious & lasting complications that can also affect your overall health.
Complications from untreated tooth decay can include:
Persistent pain that interferes with daily living
Mastication problems
Shifting & repositioning of teeth after tooth loss
Broken teeth & tooth loss, which can affect your appearance & self-esteem
Inadvertent weight loss as a result of difficulty or pain whilst eating
Dental abscess & infection which can require emergency treatment
Treatment Options for Tooth Decay
Depending on the severity of the decay, the most common treatments include
Fluoride Varnish Every 3-4 months: A highly concentrated fluoride formula is applied directly to the teeth.

Fillings or Crowns: For a filling, the decayed part of the tooth is removed, the remaining part is cleaned, & the tooth is filled. For a crown, a cap is placed over the damaged tooth to strengthen it & improve its appearance.

Root Canal Treatment: During a root canal, the tooth's pulp is removed, after which the tooth's interior is disinfected, filled, & sealed.

Partial or Complete Extraction of the Tooth: During an extraction, some or all of the tooth is removed from the mouth.
Home Remedies for Tooth Decay
Home remedies commonly recommended to reduce the pain & discomfort associated with tooth decay include:
Liquorice Root: Chewing on liquorice root can help inhibit the spread of bacteria in the mouth
Green Tea: Swilling green tea can help eliminate harmful bacterial build up in the mouth & help supplement natural fluoride intake
Clove Oil: Frequent direct application of clove oil can provide a numbing effect & help combat the pain caused by cavities
What is the Best way to Prevent Tooth Decay?
There is no replacement for good oral & dental hygiene. Regular check-ups with your dentist can help identify early stages of tooth decay & advise preventive methods or treatments that best suit you.
Lifestyle changes you can make that can help avoid tooth decay include:
Reducing Sugar Intake
Cutting down on sugary foods & drinks reduces the amount of acid & dental plaque build-up. Over consumption of highly acidic or dried fruits, such as raisins or apricots, can also be problematic. By eating a healthy balanced diet & reducing the effect of sugar by frequently rinsing your mouth with water, you can still enjoy all your favourite fruits in moderation.
Brushing Your Teeth at least Twice Daily with Fluoride Toothpaste
Experts suggest brushing your teeth at least twice daily with fluoride toothpaste & ideally after every meal, in addition to daily flossing between your teeth. Dentists also recommend replacing your toothbrush or toothbrush head every 3-4 months, & using anti-bacterial or fluoride rinses.
Addressing Underlying Conditions
Some health conditions or medication can leave you vulnerable to tooth decay. See your oral specialist or dentist about targeted treatments available to help deal with the inadvertent build-up of harmful bacteria in your mouth.
Consider Your Water Intake
Depending on where you are & what you drink, your access to fluoride-containing drinking water may be limited. If public water supplies do not meet this requirement, consider drinking bottled water that contains fluoride.
Ask Your Dentist about Preventative Treatments
Your dentist can help you fight tooth decay with clinical & at home treatments. Ask about flouride treatments, which your dentist can apply to help protect your teeth from decay. Also, you may be prescribed a fluoride rinse that you can use at home to prevent tooth decay. Dental sealants, which are protective plastic coatings placed on the back teeth, can keep food & bacteria from collecting in the molars' grooves & can be applied at your dentist's clinic. For certain medical conditions, your dentist may also recommend a bacterial rinse to help eliminate harmful bacteria that could damage your teeth.
Meet our doctors from the Dentistry department