Obstructive Sleep Apnea - Symptoms, Treatment & Causes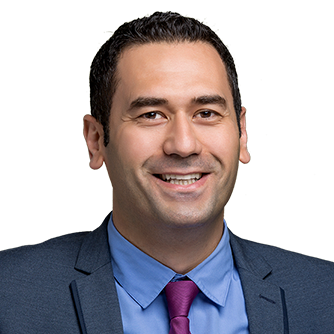 Written By: Dr. Osama Alkadad
An otolaryngology surgeon in the ENT Department at Medcare, Dr. Osama Alkadad has DOHNS from the Royal College of Surgeons of England and fellow of European board of Otolarngology head and neck surgery.
Updated On:October 08, 2021
Read more.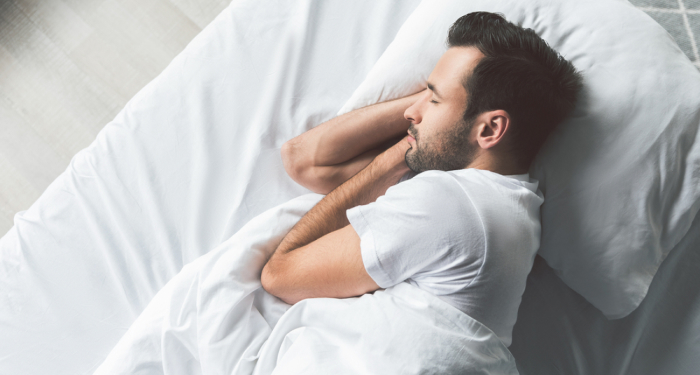 What is Obstructive Sleep Apnea?
Obstructive sleep apnea (OSA), not to be confused with Central Sleep Apnea (CSA), is the partial or complete blocking of the upper airway whilst sleeping. Due to a number of factors, the upper airway, stretching from the openings of the nose & mouth to the carina (carina trachea), can experience blockage when resting. OSA can affect anyone, but is especially common amongst overweight middle aged & elderly men. OSA can sometimes be difficult to diagnose due to a lack of awareness by either or both the medical professional & patient. Due to its frequency during periods of sleep, those who sleep alone may be unaware of their OSA. The British Lung Foundation estimates that well over 1 million adults in the UK suffer from OSA – with 85% of those adults remaining undiagnosed.
What are the symptoms of Obstructive Sleep Apnea
Though OSA is common, some people do not recognize the symptoms. Instead, they may think that their difficulties are part of the ageing process, are stress-related, or they are simply something they have had for so long, they are now used to it. However, OSA symptoms can disrupt your life, & it has the potential to cause serious complications. Recognizing these common obstructive sleep apnea symptoms can help you get diagnosed & treated more quickly:
Frequent disruption of sleep
Frequent gasping or choking noises whilst sleeping
Irregular breathing patterns whilst sleeping
Loud snoring
Headaches when waking up
Mood swings &/or depression
Feeling fatigued during the day
Difficulty concentrating during the day
Behavioural difficulties (amongst children & adolescents)
What are the causes of Obstructive Sleep Apnea
Although on the surface obstructive sleep apnea may appear physically painless to sufferers, the root cause or multiple causes of obstructive sleep apnea may signify underlying problems.
Causes of obstructive sleep apnea may include:
Obesity
Increased age
Large neck circumference
Hereditary disorder
Hormone imbalances
Nasal congestion
Certain medical conditions
Smoking
Use of sedatives or tranquilizers
Excessive alcohol consumption
Risks Factors for Obstructive Sleep Apnea
Though anyone can develop OSA, common risk factors include:
Being overweight
Having a narrowed airway or large adenoids or tonsils
Consistent night time nasal congestion
Smoking
Diabetes
Being a man
Having a family history of OSA
Asthma
Complications of Obstructive Sleep Apnea
Common complications associated with obstructive sleep apnea include:
Increased risk of stroke
Increased risk of heart failure
Exacerbated symptoms of gastroesophageal reflux disease (GERD)
Decreased libido
Increased risk of high blood pressure
Increased risk of depression
Weakening of immune system
When should you see a doctor for Obstructive Sleep Apnea?
Consistent episodes of obstructive sleep apnea should not be ignored. For men aged over 40, doctors recommend frequent general health check-ups in order to monitor or identify issues that may become problematic in the future. During the consultation, the doctor will ask the patient about their lifestyle, medical history, sleeping patterns & any other problems or concerns the patient may have. In addition to establishing an underst&ing of the patient's background, basic health checks such as blood pressure may be taken. Similar checks may require the monitoring of your breathing & heartbeat whilst you sleep. This monitoring can either be done at home using a specialist device or by staying in a clinic overnight.
What are the best Home Remedies for Obstructive Sleep Disorder
The most common & effective home remedies & treatments include:
Use of resting obstruction: Attaching a tennis ball or similar obstruction to sleep-wear can encourage OSA sufferers to sleep on their side, disrupting the natural instinct to rest on your back. Sufferers of severe OSA should avoid sleeping flat on their back due to the increased intrathoracic pressure it causes.
Lifestyle changes: Losing weight, quitting smoking, managing diabetes, & addressing other OSA risk factors can reduce the severity of obstructive sleep disorder.
What are the best Treatments for Obstructive Sleep Disorder?
Continuous Positive Airway Pressure (CPAP) machine: After diagnosis by your doctor, they may prescribe the use of a CPAP machine whilst sleeping. CPAP machines work by blowing air into your airway through the use of a mask, therefore creating & maintaining pressure & preventing the narrowing of the upper airway whilst sleeping. CPAP therapy is considered to be the most effective way to manage severe OSA. Patients using CPAP therapy often report an improved quality of sleep & a reduction in fatigue.
Use of m&ibular device: Additional, less robust oral devices are available which can assist with some cases of OSA. The use of some discreet oral devices or mouth pieces, which can be modeled & fitted by a specialist, help by physically maintaining an open upper airway.
For a specialist opinion on which treatment is best for you click here.
What is the best way to prevent Obstructive Sleep Apnea
A healthy lifestyle can go a long way to preventing OSA. Alongside regular check-ups, positive lifestyle changes which can help avoid OSA include:
Stop smoking: The use of cigarettes, e-cigarettes & similar tobacco products are known to increase the amount of fluid retention & inflammation along a smoker's upper respiratory tract. Quitting smoking can help reduce inflammation & reduce the blockage of the airway whilst sleeping.
Get moving: Combining regular aerobic exercise with a healthy diet can help aid weight loss & reverse the damages of obesity. Obstructive sleep apnea is especially common in sufferers of obesity due to their excess weight applying increased intrathoracic pressure. Unaddressed obstructive sleep apnea for sufferers of obesity can lead to a myriad of additional complications & in some cases can prove to be fatal.
Cut out alcohol: Excessive alcohol consumption leaves you at a higher risk of developing obstructive sleep apnea. The intoxicative effect of alcohol inhibits the ability to breathe whilst sleeping by relaxing the muscles along the upper respiratory tract causing airways to collapse. Even moderate drinkers may experience episodes of OSA.
Addressing underlying conditions: Some health conditions or medication can leave you vulnerable to OSA. See your doctor about targeted treatments available to help deal with inadvertent OSA.
Meet our doctors from the Ear, Nose and Throat (ENT) department