Leg Pain - Treatment, Causes & Symptoms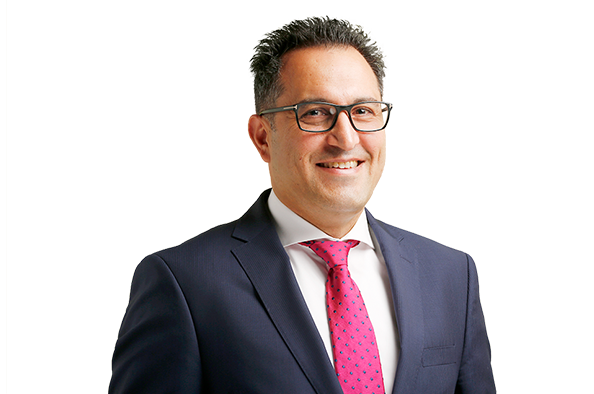 Written By: Dr. Azzam Fayyad
Dr. Azzam Fayyad commenced his medical training as a German Facharzt (Consultant) in Orthopaedics and Trauma Surgery at the Medical Association of The North Rhine Region, Dusseldorf Germany
Updated On:November 19, 2021
Read more.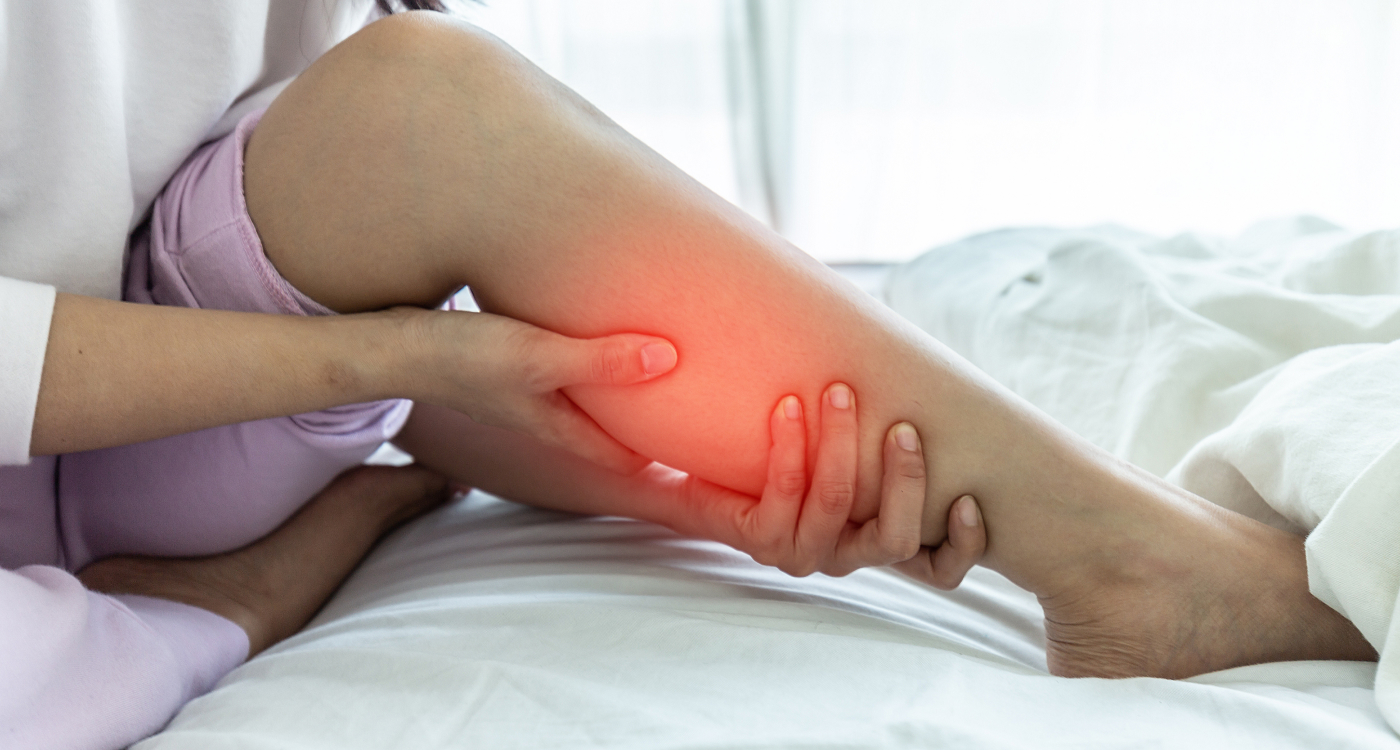 What is Leg Pain?
Pain in the lower limbs can be caused by a variety of factors and conditions, including muscle ache, bone disease, nerve disease, cancer, infection, injury amongst others. Leg pain can occur in the foot, thigh, hamstring area, knee, and shins. Read on to learn more about the specifics of leg pain, including causes and treatment.
Leg Pain Symptoms
Symptoms of leg pain can vary depending on the underlying cause. Some signs and symptoms to look out for include:
Weakness in the legs
Numbness in a part of the leg or the whole leg
Throbbing
Cramps
Aching
Tingling sensation
Joint pain
Other symptoms that can accompany leg pain include:
Fatigue
Fever
Swelling in the joint
Reduced range of motion
Bumps on the skin
Leg Pain Causes
Most commonly, leg pain results from the leg's overuse and daily wear and tear leading to damage of the tissue, muscles, tendons, bones or joints. It is also common for leg pain to be a result of injury. Some common causes of leg pain include:
Leg pain caused by muscle cramp:
This type of leg pain feels like an intense, sudden tightening of your leg muscles, most commonly in the calf. Muscle cramps are usually a result of tiredness or dehydration.
Leg pain caused by tendinitis:
This refers to swelling, pain and inflammation caused in the lower calf, around the heel, due to damage to the achilles tendon. This can be due to a tear or stretch in the tendon.
Leg pain caused by deep vein thrombosis (DVT):
DVT is a condition in which a blood clot appears in a vein deep in the body. It is most likely to happen in the lower leg. Blood clots are also more likely to happen during long periods of inactivity. Risk factors for DVT include obesity, smoking and taking certain medicinal drugs.
Leg pain caused by sciatica:
Sciatica often refers to the spine's abnormal sideways curvature. This condition often causes pain, numbness or a tingling sensation in the hips, down to the lower leg.
Leg pain caused by a broken bone:
Injuries leading to bone fractures cause leg pain.
Leg pain caused by arthritis:
Different types of arthritis such as rheumatoid arthritis, osteoarthritis, gout, bursitis, infectious arthritis and tendonitis can also cause leg pain.
Leg pain caused by strains and sprains:
Injuries to the leg's muscle and tendons can often lead to sharp pain that worsens with movement.
Link between Heart Problems and Leg Pain
Peripheral artery disease (PAD) is a circulatory problem that reduces blood flow to your limbs due to narrowed arteries. This condition most commonly affects the lower limbs or legs. The narrowing can be caused by deposits of cholesterol onto the artery's inner walls, causing its lumen to become smaller. This can be an indication of unhealthy arteries, which can lead to other cardiovascular illnesses if left untreated.
What Are the Risk Factors for Leg Pain?
Risk factors for leg pain caused by Peripheral Artery Disease include:
Diabetes
Family history of vascular diseases
Lack of physical activity
Risk factors for other types of leg pain include:
Age: Muscles and bones tend to weaken with age, becoming more susceptible to damage and wear and tear. As you age, your tendons also become shorter, leading to more leg cramps.
Strenuous physical activity or overuse: Strenuous physical activity and repeated movements of the leg can lead to muscles stretching, tearing or becoming swollen.
Obesity: Being overweight increases the strain on your legs and its joints, making an individual more susceptible to arthritis and therefore, leg pain.
Leg Pain Complications
Depending on the cause of the leg pain, various complications can arise. The most serious of these are:
Shortness of breath
Difficulty breathing
Rapid breathing
Clammy skin
Chest pain
Fainting
Irregular heartbeat
Rapid heartbeat
Lightheadedness
If you experience any of these symptoms, you should seek out immediate medical attention.
How Can Leg Pain Be Treated?
Non-steroidal anti-inflammatory drugs (NSAIDs) are often prescribed to help reduce pain and inflammation caused by arthritis. In some cases, steroidal injections may be used to relieve pain. Physical exercise has also proven to be helpful in reducing leg pain associated with arthritis and scoliosis.
Leg pain arising due to Peripheral Artery Disease (PAD) can be managed by taking measures to prevent the disease from progressing by implementing appropriate lifestyle measures. These measures include:
Physical activity: Regular physical exercise can be very helpful in managing the condition. For this reason, many doctors recommend supervised exercise therapy for PAD patients.
Diet control: Reducing the amount of fatty foods in your diet can help reduce cholesterol deposits within your arteries.
Not smoking: As tobacco smoke is a key risk factor for PAD, quitting smoking can greatly improve the condition and its symptoms, including leg pain.
Leg pain caused by cramps or overuse can be treated in the following ways:
Resting your leg
Applying ice for 15 minutes to help reduce pain
Massaging or stretching your leg slowly
Elevating your leg
Ensuring that you stay hydrated can help reduce leg cramping
When Should I See a Doctor for Leg Pain?
Although most common types of leg pain can be treated by home remedies like resting, icing and elevating, it is important to know when the condition warrants professional attention. You should see a doctor if:
Your leg becomes overly swollen or even hard to the touch
You notice a discoloration in your leg
Home remedies fail to improve the pain
You are taking medications that cause leg pain
You experience a loss of sensation in your leg
Your leg becomes pale or abnormally cool
Your pain deteriorates
Leg Pain During Pregnancy
Leg and joint pain are quite common during the second and third trimesters of pregnancy. The cause for this pain is a combination of increased weight, biomechanics, and a change in your body's shape. Another type of leg pain that becomes more frequent during pregnancy is cramping of the leg, especially when asleep. Although the exact reason for the increase in frequency of these leg cramps during pregnancy is unknown, it may have something to do with changes in blood circulation around the body as the leg's blood vessels and nerves undergo stress during this time. Another reason may be increased body weight that exerts more pressure on your legs. Some doctors have suggested that low levels of calcium during pregnancy is another cause for these cramps.
Sciatic leg pain is also common in women during pregnancy.
What Are Some Home Remedies for Leg Pain During Pregnancy?
There are several remedies available to relieve pregnancy-related leg pain and cramps. These include the following:
Simple stretching exercises: A few women experience muscle pain in their calves when pregnant. Doing exercises that involve stretching your calves can therefore be helpful in relieving this pain by causing these muscles to relax. Focusing on calf stretches also helps reduce the occurrence of cramps when asleep.
Exercises with a foam roller: Using a foam roller is extremely helpful in relieving sciatic lower back and leg pain. By engaging muscles like your hamstrings, calves and glutes, a foam roller helps relax them and decrease pain.
Ensure hydration: Drinking enough water to make sure your muscles stay hydrated is important in preventing cramping of the calf.
Refrain from crossing your legs when sitting as this reduces the chances of hindrance in blood flow to your leg.
When experiencing a leg cramp, putting a warm towel, or heating pack on the area can help soothe the pain.
For more information on understanding the cause and treating your leg pain, get in touch with us.
Meet our doctors from the Orthopaedics department