Ovarian Cyst: Symptoms, Causes, Treatment & Types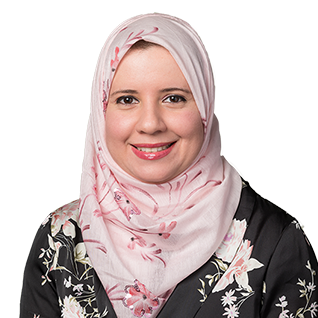 Written By: Dr. Sura Alwan
Dr. Sura Alwan is an obstetrician and gynaecologist with an MDChB degree from Iraq, an MD from Jordan, and has also completed parts 1 and 2 to qualify as a member of the Royal College of Obstetrician and Gynaecology, UK.
Updated On:November 22, 2021
Read more.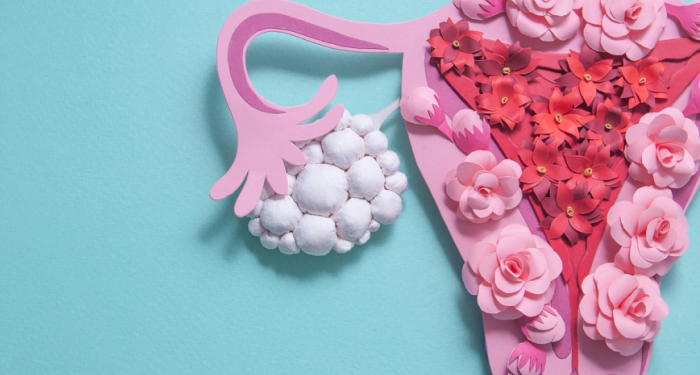 What is an Ovarian Cyst?
Ovaries are a part of the female reproductive system. Located in the lower abdomen on each side of the uterus, women have two ovaries that produce ova (eggs) during their childbearing lifecycle. Ovarian cysts are sacs that become filled with fluid either inside the ovary or on its surface. They are generally small, harmless, & tend to disappear without pain or any treatment. While most women will have ovarian cysts at some point that cause little or no discomfort, ovarian cysts that result in pain & bleeding should be looked at by a medical professional.
What are the Symptoms of Ovarian Cysts?
Small ovarian cysts tend to go away by themselves & do not cause any symptoms. However, as cysts grow, & depending on their causes, they can result in a variety of symptoms. Some of the symptoms of ovarian cysts may include:
Persistent abdominal pain, swelling or bloating
Pain before, during, or after your periods
Discomfort during bowel movements
Pain during intercourse
Ache or pain in lower back & thighs
Atypical bleeding from the vagina
Frequent urination
A change in your menstrual cycle
A loss of appetite or unexpected weight loss
When should you see a doctor for Ovarian Cysts?
Though ovarian cysts are common occurrences amongst menstruating women, you should seek immediate medical attention if you experience any of the following symptoms:
Severe cramping & sharp pelvic pain
Fever
Nausea & vomiting from pain
Feeling dizzy or faint
A doctor will perform a routine examination & a scan. You may also be asked to take some blood tests to check for hormones & to rule out ovarian cancer. Even though benign ovarian cysts do not become cancerous, in some cases symptoms of ovarian cancer can mimic symptoms of an ovarian cyst. It is important, therefore, to visit a doctor & get a correct & timely diagnosis.
What are the causes of Ovarian Cysts?
Some of the most common causes of ovarian cysts are:
Ovarian Cysts caused by hormonal problems: Polycystic ovary syndrome (PCOS) is one case of ovarian cysts caused by underlying hormonal fluctuations in the body. PCOS occurs when multiple small cysts form in the ovaries that then create hormones called &rogens. &rogens can impact a woman's menstrual cycle & fertility.
Ovarian Cysts caused by endometriosis: Endometrioma is an ovarian cyst that develops in women who have endometriosis - a chronic condition where tissue grows outside the uterus & on other organs in the abdominal cavity. Endometrial tissue that attaches to an ovary can form a growth that can cause painful periods & discomfort during intercourse.
Ovarian Cysts caused by infections: In cases where infection impacts the ovaries & the fallopian tubes, ovarian cysts can form. Usually, they dissolve after treatment. However, if pain persists a visit to the doctor may be necessary.
What are the different types of Ovarian?
Ovarian cysts are a naturally occurring part of a woman's menstrual cycle & often go away on their own without any treatment. Functional cysts, formed in menstruating women, are the most common type of ovarian cysts. They usually dissolve within a few weeks or a couple of menstrual cycles & are harmless, rarely cause pain, & are barely noticed by most women. Though rarer, pathological ovarian cysts do not occur as a result of a female's menstrual cycle but on account of an abnormal cell growth. As they are not related to a woman's reproductive years, they can occur at any time before or after menopause. Like functional ovarian cysts, they can grow to a large size & obstruct blood flow to the ovaries & cause twisting. Most pathological cysts tend to be non-cancerous, but as some can become cancerous, doctor observation is needed.
Functional Ovarian Cysts:
Follicular Ovarian Cysts
Corpus luteum Ovarian Cysts
Pathological ovarian cysts
Dermoid ovarian cysts
Cystadenomas ovarian cysts
Endometrioma ovarian cysts
What are some of the risk factors associated with Ovarian Cysts?
While ovarian cysts are a naturally-occuring phenomena in women who are in their reproductive years, some patients are at a higher risk. These include:
Women with a history of a previous cyst
Women diagnosed with endometriosis
An infection in the pelvis that spreads to the ovaries & causes cysts
Patients taking clomid, a fertility drug that helps with ovulation
A cyst formed during conception that stays on the ovaries post pregnancy.
What are some of the complications associated with Ovarian Cysts?
It is important to have regular pelvic exams as some patients, especially menopausal & post-menopausal women, can develop some of the less common types of ovarian masses that can only be identified through regular examinations. Some complications associated with ovarian cysts can include:
Ovarian Cyst Torsion
Large ovarian cysts can cause the ovaries to move & twist. This is called ovarian torsion. It can result in a decrease or complete cessation of blood flow to the ovary & can be extremely painful for the patient. Consult a doctor immediately if you have severe pelvic pain, nausea, & vomiting.
Ovarian Cyst rupture
When ovarian cysts get too big, they can rupture causing severe pain & internal bleeding. Consult a doctor immediately to get help.
What are the treatments for Ovarian Cysts?
If an ovarian cyst is giving you pain, you may look at medications that shrink the cyst or surgery to remove it. Some forms of ovarian cysts treatment include:
Birth control pills: Recurring ovarian cysts can be treated through oral contraceptives that halt ovulation to prevent the development of new cysts.
Laparoscopy: A laparoscopy is a minimally invasive surgery that can be performed on a small cyst, especially to rule out cancer.
Laparotomy: For larger ovarian cysts, a bigger incision is made in the abdomen to remove the cyst. An immediate biopsy is performed to rule out cancer, & in rare cases, if a cyst is cancerous, a hysterectomy may be performed to remove the ovaries & uterus.
What are some home remedy treatments for Ovarian Cysts?
While ovarian cysts cannot be prevented, those relating to PCOS can be impacted by diet. An estimated 50% of women with PCOS are overweight, & multiple studies have found a link between insulin resistance & PCOS. Avoiding refined carbohydrates like white bread, potatoes, & sugar-heavy desserts helps combat insulin resistance as well as reduce the formation of ovarian cysts. Similarly, adding high fiber foods like broccoli, leafy greens, berries, squash, & nuts like almonds & walnuts, can also reduce PCOS-related ovarian cysts. Fish, chicken, tofu, & other lean meats, in addition to anti-inflammatory foods like kale, tomatoes, & turmeric also help combat insulin resistance.
Ovarian Cyst Prevention
Ovarian cysts cannot be prevented in ovulating women & they tend to naturally go away without severe symptoms as women near menopause. However, in women who have a tendency to keep developing cysts, a doctor may prescribe hormonal birth control to stop ovulation. This can be in the form of an oral medication or a hormonal IUD to help lower the risk of developing new cysts. To get a timely diagnosis for lower abdominal pain or treatment of ovarian cysts, especially PCOS-related ovarian cysts, get in touch with an experienced gynecologist at Medcare Hospitals & Medical Centres.
Meet our doctors from the Obstetrics & Gynaecology department